Let Facebook, Google
and LinkedIn communicate with your CRM
We offer you over 380 integrations and tailor-made solutions, depending on your needs. Our experts are ready to make it happen.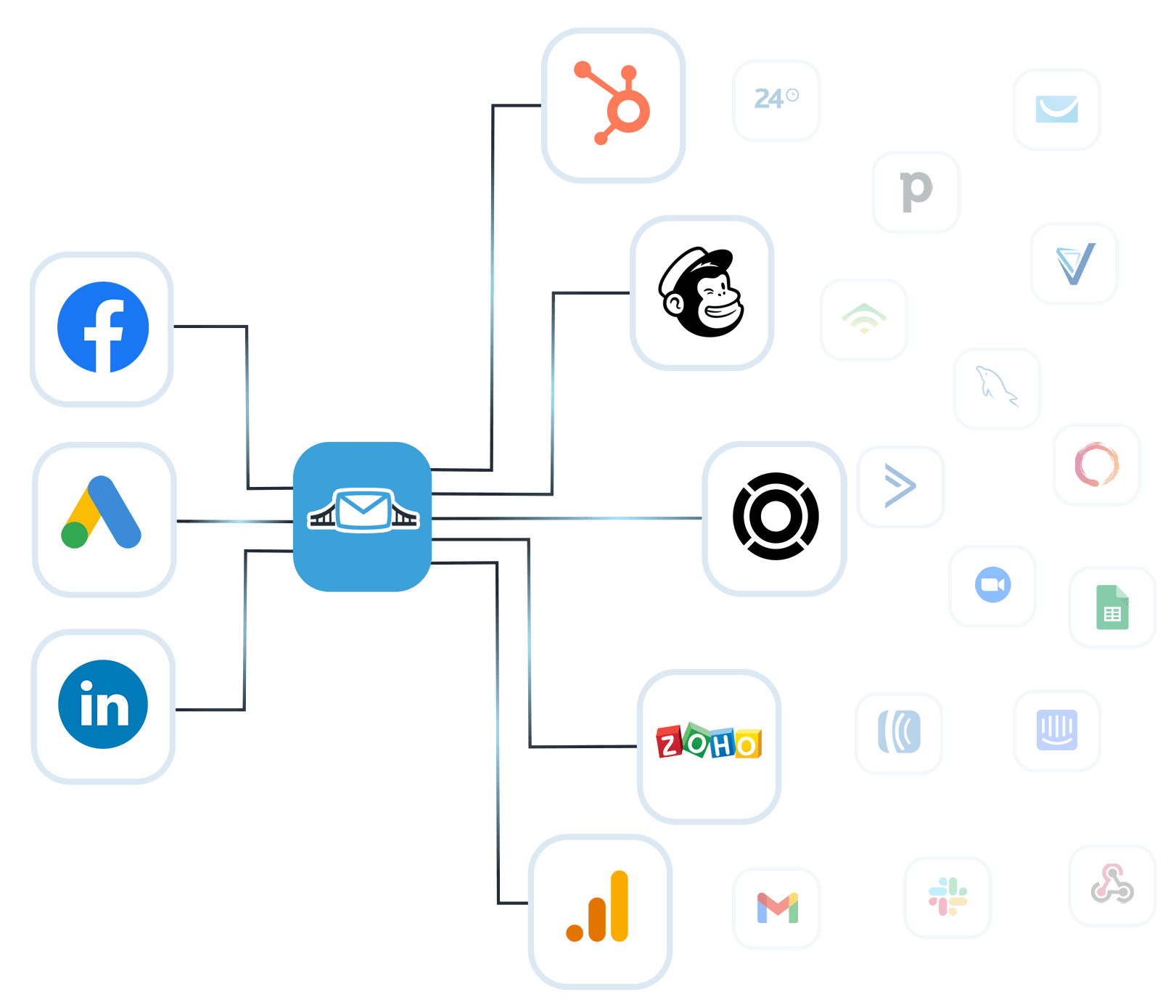 LEADSBRIDGE IS THE OFFICIAL VENDOR OF THESE AMAZING COMPANIES





Featured customers
"
"The best leads tool for Facebook Ads I've tried for my agency!"
Frank Jiménez
FrankJimenezOnline.com.
"
"LeadsBridge gives to my agency uses that Hubspot and Facebook integration does not give me. Customer department is there to help you move forward in every moment!"
Julio Lleonart
TuPosicionamientoWeb.
"
"When it comes to lead ads automatic email sends are critical otherwise you potential are wasting money. Leadsbridge truly helps make this a reality. Very big fan, I use LeadsBridge for my Agency."
Peder Aadahl
168 Media Group LLC.
"
"I have an automotive business and thanks to LeadsBridge I can easily set up new custom audiences on Facebook (and then Lookalikes and exclusion audiences) from my customer/mailing database. Ease at which I can set up Facebook Lead Ads to collect leads and feed them automatically into my mailing database Some products do bits of what LeadsBridge offers but it's all in one package and at a very reasonable price compared to others (Zapier for example) and it is just focused on Ad integrations rather than a Jack of all Trades."
Robert Schopen
Co-wheels Car Club.

What's the next step?
If you are looking for growing your R.O.A.S. give LeadsBridge a go and you'll learn what's the difference between a software and an ally!