Let Facebook, Google
and LinkedIn communicate with your CRM
We offer you over 380 integrations and tailor-made solutions, depending on your needs. Our experts are ready to make it happen.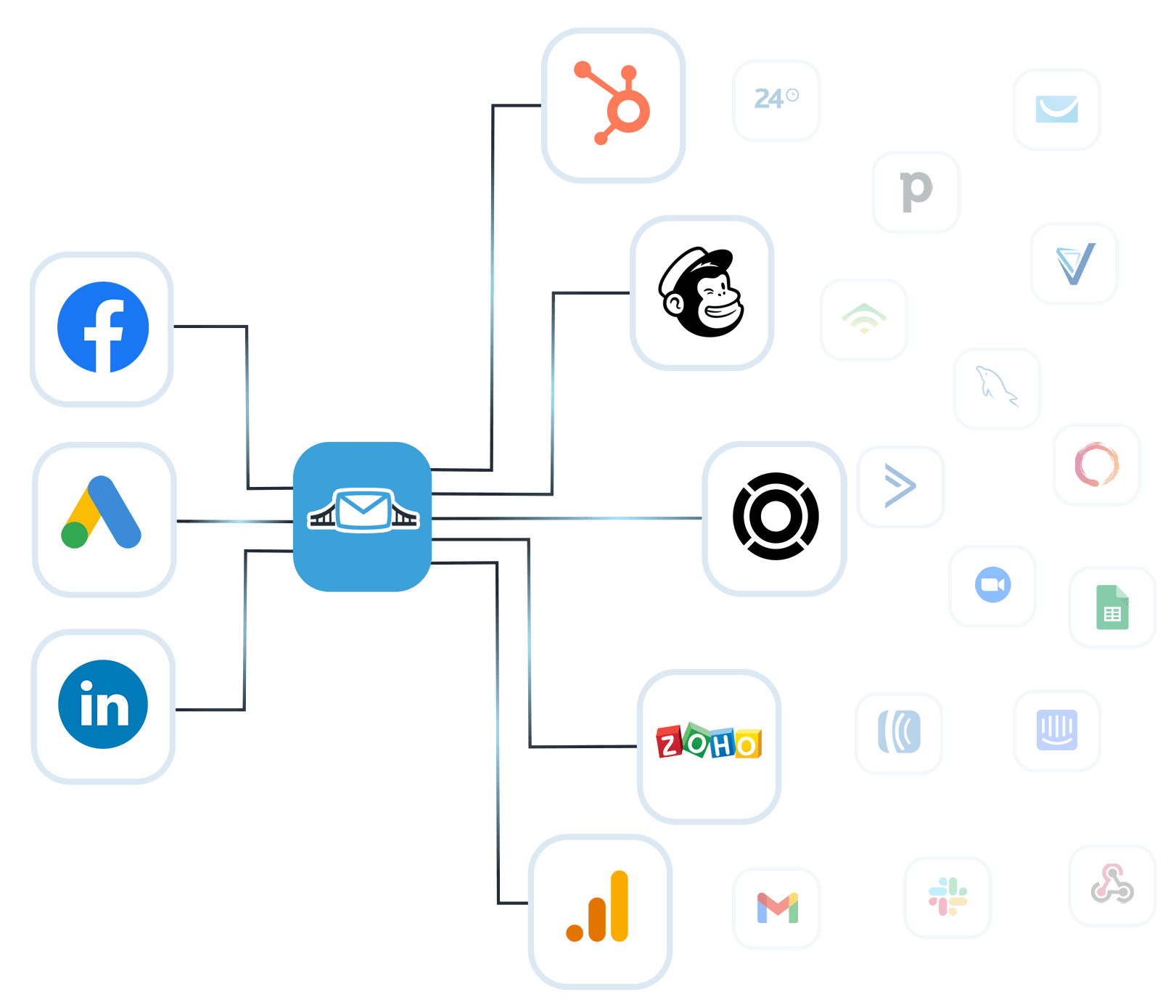 LEADSBRIDGE IS THE OFFICIAL VENDOR OF THESE AMAZING COMPANIES





Featured customers
"
"I work in the Education sector and I use LeadsBridge to quickly download the leads from Facebook leads ADS to our CRM and thanks to them, I started saving a lot of time doing it! Moreover, LeadsBridge is easy to use, has a competitive price and support is always ready to help you."
"
"LeadsBridge works flawlessly with the many CRMs that our clients employ. On the two occasions where some customization was required to appease specific requirements of a CRM for our automotive business, a ticket with LeadsBridge resulted in a resolution within 24 hours each time!"
"
"I use LeadsBridge for my retail from 1 year. LeadsBridge works great for connecting our facebook lead ad to our CRM (Ontraport). When we signed up it was the only solution for our CRM. Not there are alternatives, but none provide additional functionality, and no one can match the price of LeadsBridge. Moreover, LeadsBridge allows me to automatically add a new lead from a facebook leads add to a sequence for automatic followup without having to do manual data entry or cause the lead an or causing a delay in communications. "
Phil Acklet
The Dragontree.
"
"Simple and easy setup process. Makes the marketing of our agency easier and more effective. Facebook lead ads integration is great."
Saunder Schroeder
DisruptiveAdvertising.

What's the next step?
If you are looking for growing your R.O.A.S. give LeadsBridge a go and you'll learn what's the difference between a software and an ally!