Facebook page admin rights & permissions
Page admin
To let your leads go from Facebook to LeadsBridge, you need to be a Facebook Page Admin. This is how Facebook allows third-party software to retrieve leads from the Facebook Pages.
Follow these steps to get Page Admin rights:
Choose the Facebook Page
Click Settings at the top of your Page.
Click Page Roles
Add your user as "Admin" or change your user permissions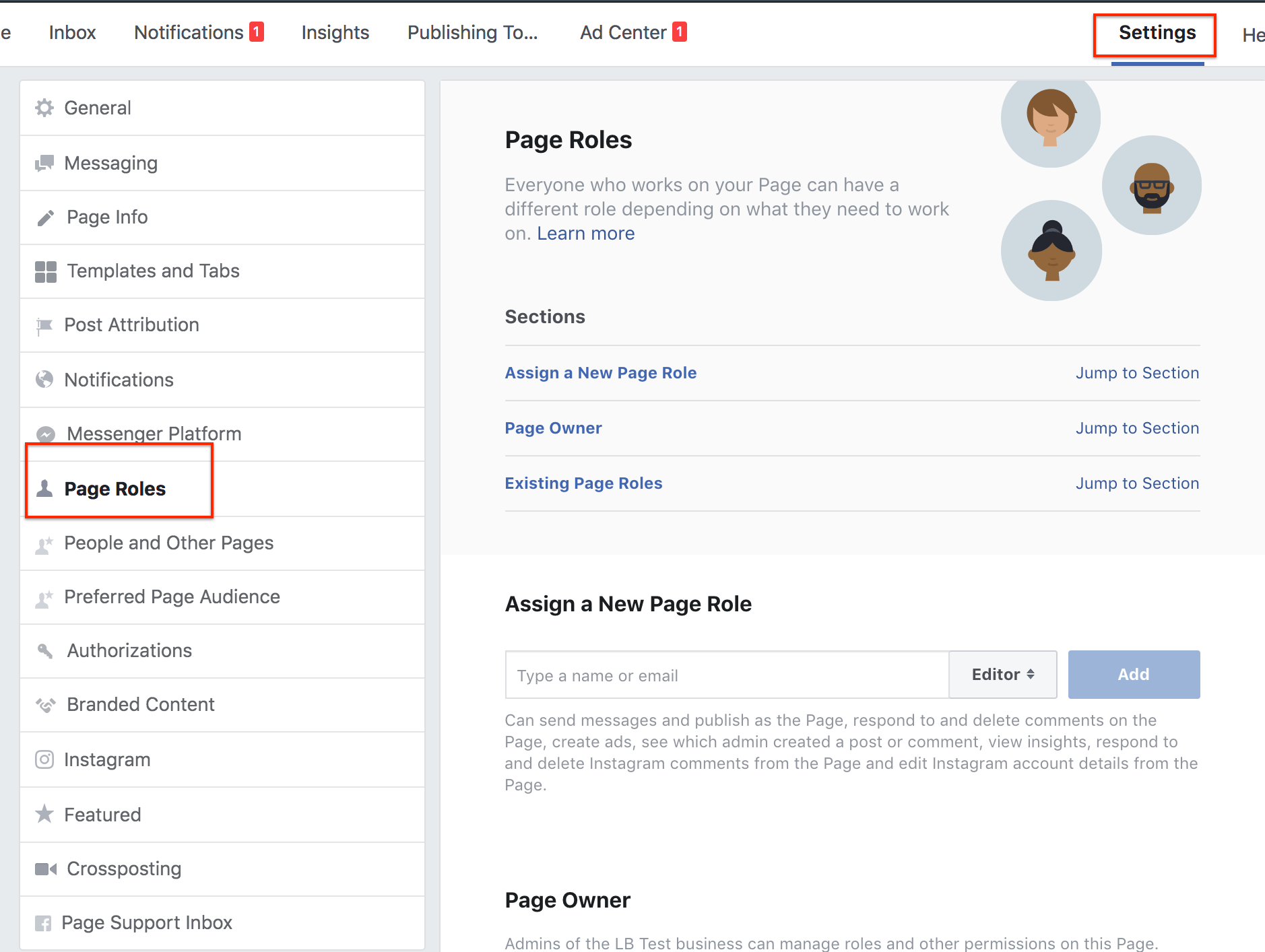 There are 5 different types of roles for people who manage Facebook Pages. They are Admin, Editor, Moderator, Advertiser, and Analyst. You need to have an Admin (preferred) or Advertiser Page Role to manage the Page and access its data.
To download leads, you need lead access from the business maneger. Read the next section to discover how to enable it.
Lead Access Permissions
In order to retrieve Facebook leads you to need to have lead access permissions enabled.
To assign the permissions please follow these steps from the business manager here:
Click on the Integrations tab on the left side.
Head over to the Lead Access section and select the page you want to grant access to.
Select the CRM from the Assigned People and Partners tab.
Find LeadsBridge and select it.
Click on the Assign Access button.
If you do not see the CRMs tab as in the image above it means you are not the owner of the page. Please contact the owner to complete this process and fix your issue.
I can't see my Facebook page in the drop-down of the bridge
If you can't see the Facebook page in the bridge set up there can be two reasons:
No Admin Rights: You should have Admin rights or, if you already have them, remove and re-assign them.
Outdated connection: the Facebook information is not updated, you should re-authorize your Facebook Ad Account by clicking on the "here" link, as shown below.
Once done, your Facebook page will show up on the drop-down.