Teammates (Multi-User feature)
Would you like to allow coworkers to create and manage integrations for you, while you supervise their activity? Multi-user function can help you redistribute your job through different users without losing your data control! The function allows to create users with limited permissions on operations. All elements created by other users are visible to the super admin, allowing to monitor their activities.
User roles
This new feature allows creating a group of users connected to the main account provided by LeadsBridge. To use this feature, select the option "Teammates" on the main account drop-down on the top right menu of application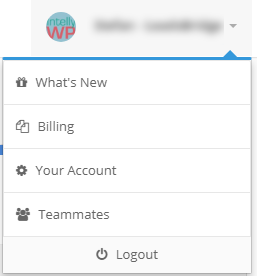 Available roles and their permissions:
Super admin
This is the main account role, created with the account, and can only be modified by LeadsBridge staff

Super-admin has full access to the app. It's typically used by agencies or private individuals.
Admin
The admin role has full access excluding billing functions.
Client
This role has restricted access to only its Ad Accounts and Integrations.
User creation
To add a user click on the "Add new" button. Now you can select the email of the new user and its role
They will receive a new email to activate the account
By clicking on the email they'll be redirected to a form where they can complete the activation process by entering the information required. The new user is now ready to login into LeadsBridge with the functions granted for their role.
Client role
Client role has restricted access to the Ad Accounts and Integrations functions. The user can only manage data created by themselves. Super Admin and Admin roles can see the data created by a user with this role.
Teammates – User management
In the management view is possible to
Add a new user

Delete an user

Show user information like

Email

Full name

Role

Status

Invitation date