Generate more leads with the Box + Marketo integration
Box is a secure file sharing platform that allows you to store your files online and to collaborate with your team, partners and customers. Thanks to its technology, Box empowers your productivity and allows you to create any type of documents and sharing with others in real-time. This means that you can work to the creation of your documents wherever you are, from any type of device.
Box enables you to work remotely, storing your files on your pc and access to them from you mobile phone. Box is secure. You can easily set up the type of protection you want to provide to your files in order to keep them safe.
You can connect Box to your most used business apps, like Office 365, Google, SalesForce, Slack, just to name a few. Box Platform allows you to create custom solutions and apps for your enterprise, specifically designed for team members, clients and partners.
Marketo is a powerful, Best-in-Class marketing automation software that helps companies improve their businesses, building a strong engagement with customers and leads. Marketo has an impressive and advanced features set designed for companies of any size.
Benefits of using Marketo
Marketo enables you to manage your leads efficiently, by attracting new potential clients, covert them into subscribers and nurture them. Marketo sales insight With Marketo sales insight you have under control your entire sales process. Thanks to this feature, you are able to optimize your funnel to make more sales. Email Marketing tools Marketo's email marketing solution helps you build a strong and long-lasting relationship with your leads and customers. Thanks to marketing automation.
Why should I use Marketo?
Marketo allows you to automatically create many segments within your list, which correspond to different email marketing campaigns. Thanks to marketing automation, you'll be able to send more relevant content and offers to your leads and clients. Marketo social marketing Marketo enables you to integrate and manage your preferred social media channels within your marketing strategy, which allows you to increase the engagement of your audience on social media.
What you can do with Box and Marketo
Create new Marketo leads in static lists with Box
Create new Marketo leads in lists with Box
Update Marketo leads in static lists with Box
Update Marketo leads in lists with Box
About LeadsBridge
LeadsBridge is a suite of automation tools for startups and small businesses focused on solving important problems in the lead generation flows.
With LeadsBridge you can connect CRMs with any source you use to collect leads online.

If you rely on lead generation to run your business, LeadsBridge is your best friend when it comes to store everything into your CRM and generate better leads to close more deals.
Case study
March Motors specializes in providing good cars for people with not-so-good credit.
Other popular Marketo integrations offered by LeadsBridge
I use LeadsBridge for my agency from 2 years, 0% Failure rate! I use Facebook lead Ads and thanks to LeadsBridge, the acquisition, and management of my leads is no longer a problem!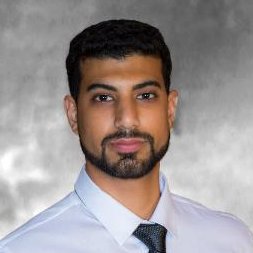 Shahar Yogev EVEREST DIGITAL MARKETING
Wow, clever stuff and much appreciated! Would never have been able to do that! You guys rock! You can add absolutely fantastic and world-class support. If you have a financial business, using LeadsBridge to manage the flow of leads from Facebook is essential.

Start automating Box with LeadsBridge
NOTE: Box is on Waiting List.
Please click the button below to get free early access once it will be available.