Generate more leads with the FTP/SFTP + Marketo integration
FTP/SFTP are two different protocols used to transfer data over the internet. FTP, in fact, stands for File Transfer Protocol, and companies all over the world use it to share files with internet users.
Benefits of using FTPSFTP
These files can be downloaded from an FTP server by people who connects to internet through and FTP client. SFTP - Secure File Transfer Protocol, ensures that the files and data are transferred through a safe stream.
Why should I use FTPSFTP?
Today, the FTP protocol is considered very unsafe and risky, because data like usernames and passwords are not encrypted during the transfer. However, File transfer protocol without encryption is still the most widely used on internet.
Marketo is a powerful, Best-in-Class marketing automation software that helps companies improve their businesses, building a strong engagement with customers and leads. Marketo has an impressive and advanced features set designed for companies of any size.
Benefits of using Marketo
Marketo enables you to manage your leads efficiently, by attracting new potential clients, covert them into subscribers and nurture them. Marketo sales insight With Marketo sales insight you have under control your entire sales process. Thanks to this feature, you are able to optimize your funnel to make more sales. Email Marketing tools Marketo's email marketing solution helps you build a strong and long-lasting relationship with your leads and customers. Thanks to marketing automation.
Why should I use Marketo?
Marketo allows you to automatically create many segments within your list, which correspond to different email marketing campaigns. Thanks to marketing automation, you'll be able to send more relevant content and offers to your leads and clients. Marketo social marketing Marketo enables you to integrate and manage your preferred social media channels within your marketing strategy, which allows you to increase the engagement of your audience on social media.
What you can do with FTP/SFTP and Marketo
Create new Marketo leads in static lists with FTP/SFTP
Create new Marketo leads in lists with FTP/SFTP
Update Marketo leads in static lists with FTP/SFTP
Update Marketo leads in lists with FTP/SFTP
About LeadsBridge
LeadsBridge is a suite of automation tools for startups and small businesses focused on solving important problems in the lead generation flows.
With LeadsBridge you can connect CRMs with any source you use to collect leads online.

If you rely on lead generation to run your business, LeadsBridge is your best friend when it comes to store everything into your CRM and generate better leads to close more deals.
Case study
Leboha is an e-commerce for wellness products run by Brett and Rochelle, a husband + wife team (plus two kiddos and a pup). Leboha translates to "thankful" in a native language of South Africa.
- 85%
Cost per conversion
Other popular Marketo integrations offered by LeadsBridge
We have been using LeadsBridge for about a year now and have always been happy with the product. They always answer any product related question promptly. Thanks to LeadsBridge I was also able to connect the Facebook lead ads to my CRM. Absolutely recommended for educational platforms!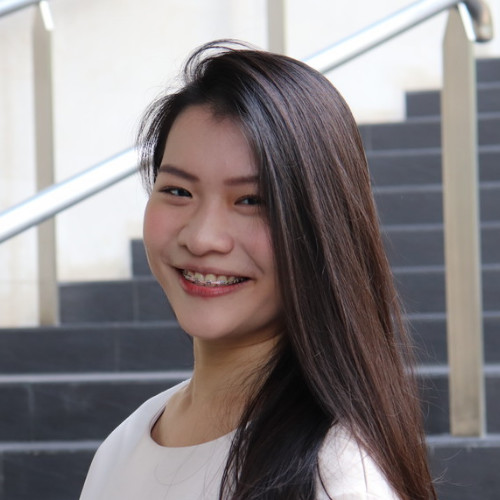 Vanessa Law Open Colleges
LeadsBridge is an excellent tool to Sync leads into a Dashboard and keep clients up to do date with real-time leads. The major benefits we receive from LeadsBridge is that we use it to sync all of our Facebook leads into our own dashboard. This is a client back end where the client can log in and view all analytics, calls, emails, etc and having the ability to sync leads into there has been fantastic and clients love it. Another massive benefit is, working in the Automotive industry, clients need to act fast when it comes to leads and with LeadsBridge, leads from Facebook come through instantaneous. This means that when the lead is submitted, within 30minutes the client has received it and has given them a call.
Nickolas Romas AdTorque Edge

Start Automating today!
Try LeadsBridge for free today or schedule a demo to see how LeadsBridge can help you scale your lead generation and marketing automation.