Generate more leads with the Microsoft Azure + Marketo integration
SQL Azure is Microsoft's cloud database service. Based on SQL Server database technology and built on Microsoft's Windows Azure cloud computing platform, SQL Azure enables organizations to store relational data in the cloud and quickly scale the size of their databases up or down as business needs change. Data is hosted, managed and provisioned in Microsoft data centers.
Benefits of using Microsoft Azure
The advantages of Microsoft Azure are compatibility with Windows, Linux, and container as well as an excellent frontend management interface. Microsoft has been investing heavily in the Microsoft Azure public cloud architecture and the efforts are paying off in the Infrastructure-as-a-Service (IaaS) field. Microsoft Azure was once an also-ran, but now it is competing fiercely with market leaders Amazon Web Services and Google Cloud Platform.
Why should I use Microsoft Azure?
With Microsoft Azure, developers and IT workers have a platform that lets them easily create and deploy modern, cross-platform web and mobile applications. The system also allows them to store information in the cloud and back them up for quick and easy recovery. Azure lets you run your enterprise applications as well as large scale computing processes and implement powerful predictive analytics. The Azure platform also enables users to create intuitive products and services by leveraging Internet of Things services. Azure operates on a global network of Microsoft-managed datacenters spanning 22 regions.
Marketo is a powerful, Best-in-Class marketing automation software that helps companies improve their businesses, building a strong engagement with customers and leads. Marketo has an impressive and advanced features set designed for companies of any size.
Benefits of using Marketo
Marketo enables you to manage your leads efficiently, by attracting new potential clients, covert them into subscribers and nurture them. Marketo sales insight With Marketo sales insight you have under control your entire sales process. Thanks to this feature, you are able to optimize your funnel to make more sales. Email Marketing tools Marketo's email marketing solution helps you build a strong and long-lasting relationship with your leads and customers. Thanks to marketing automation.
Why should I use Marketo?
Marketo allows you to automatically create many segments within your list, which correspond to different email marketing campaigns. Thanks to marketing automation, you'll be able to send more relevant content and offers to your leads and clients. Marketo social marketing Marketo enables you to integrate and manage your preferred social media channels within your marketing strategy, which allows you to increase the engagement of your audience on social media.
What you can do with Microsoft Azure and Marketo
Create new Marketo leads in static lists with Microsoft Azure
Create new Marketo leads in lists with Microsoft Azure
Update Marketo leads in static lists with Microsoft Azure
Update Marketo leads in lists with Microsoft Azure
About LeadsBridge
LeadsBridge is a suite of automation tools for startups and small businesses focused on solving important problems in the lead generation flows.
With LeadsBridge you can connect CRMs with any source you use to collect leads online.

If you rely on lead generation to run your business, LeadsBridge is your best friend when it comes to store everything into your CRM and generate better leads to close more deals.
Case study
SpHear Speech & Hearing Clinic is a state-of-the-art clinic established by Neevita Narayan, a Speech & Hearing graduate from AIIMS. SpHear Clinic offers personalized hearing, speech and communication services, in addition to the latest hearing device technology. "We are dedicated to helping all people, regardless of their age, to improve communication and vocational independence for life."
Other popular Marketo integrations offered by LeadsBridge
We are the North Jersey Federal Bank, we use LeadsBridge because is a brilliant product that fills the void between Facebook and a business's CRM tool. Our lead generation and digital sales process have greatly benefited from the use of LeadsBridge.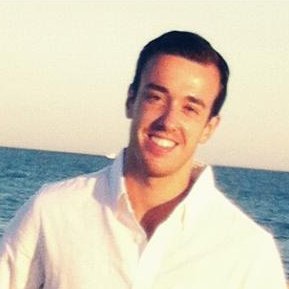 Colin Carrasquillo North Jersey Federal
LeadsBrdige it's fantastic. The best form to get leads from Facebook Lead Ads and put at the email software quickly. Thanks to LeadsBridge, my agency has finally acquired a fast, simple and effective workflow!
Victor Macas Agencia Maquitas

Start automating Microsoft Azure with LeadsBridge
NOTE: Microsoft Azure is on Waiting List.
Please click the button below to get free early access once it will be available.