Generate more leads with the Tanaza + Marketo integration
Tanaza is the first and only software for multi-vendor cloud-based WiFi management, allowing you to setup and monitor your clients' networks and their free and paid hotspots.
Tanaza features a captive portal with social login (Facebook login, with Like and check-in) and voucher-based authentication. Your clients will be able all sorts of data about the WiFi users, including personal and contact information (email, phone), social profiles, wifi usage data, and so on.
Public Wi-Fi is the best lead generation tool to quickly generate hundreds of contacts for your company and increase the awareness around your brand. The Tanaza Mailchimp connector allows you to add automatically any new email addresses gathered through Wi-Fi to a MailChimp list. Tanaza supports a wide range of access points and gateways from different vendors: Tp-Link, D-Link, Mikrotik, Ubiquiti, Netgear, Openmesh, PowerCloud, Linksys, etc.
Marketo is a powerful, Best-in-Class marketing automation software that helps companies improve their businesses, building a strong engagement with customers and leads. Marketo has an impressive and advanced features set designed for companies of any size.
Benefits of using Marketo
Marketo enables you to manage your leads efficiently, by attracting new potential clients, covert them into subscribers and nurture them. Marketo sales insight With Marketo sales insight you have under control your entire sales process. Thanks to this feature, you are able to optimize your funnel to make more sales. Email Marketing tools Marketo's email marketing solution helps you build a strong and long-lasting relationship with your leads and customers. Thanks to marketing automation.
Why should I use Marketo?
Marketo allows you to automatically create many segments within your list, which correspond to different email marketing campaigns. Thanks to marketing automation, you'll be able to send more relevant content and offers to your leads and clients. Marketo social marketing Marketo enables you to integrate and manage your preferred social media channels within your marketing strategy, which allows you to increase the engagement of your audience on social media.
What you can do with Tanaza and Marketo
Create new Marketo leads in static lists with Tanaza
Create new Marketo leads in lists with Tanaza
Update Marketo leads in static lists with Tanaza
Update Marketo leads in lists with Tanaza
About LeadsBridge
LeadsBridge is a suite of automation tools for startups and small businesses focused on solving important problems in the lead generation flows.
With LeadsBridge you can connect CRMs with any source you use to collect leads online.

If you rely on lead generation to run your business, LeadsBridge is your best friend when it comes to store everything into your CRM and generate better leads to close more deals.
Case study
Sense Buzz is an innovative international web agency, specialized in social media marketing, with a deep focus on Facebook and Instagram for business. Sharing the experience gained over the years, Sense Buzz helped hundreds of businesses in different markets grow through advertising.
Other popular Marketo integrations offered by LeadsBridge
LeadsBridge is great, and when a great company has great tech support it becomes superb. I requested a special integration for my agency and they made it, and fast, now my business on Facebook will improve thanks to them.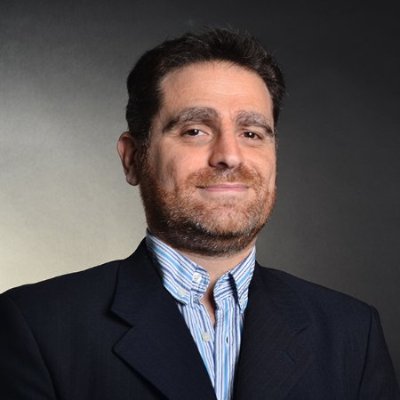 Gustavo Schnitman ProWeb Internet
I use LeadsBridge to manage my agency's Facebook leads, I'm very satisfied with 10/10:)!
Nati Moyal Podium Advertising

Start automating Tanaza with LeadsBridge
NOTE: Tanaza is on Waiting List.
Please click the button below to get free early access once it will be available.