Wall of love!
Customers who generated more leads with us
I have an automotive business and thanks to LeadsBridge I can easily set up new custom audiences on Facebook (and then Lookalikes and exclusion audiences) from my customer/mailing database. Ease at which I can set up Facebook Lead Ads to collect leads and feed them automatically into my mailing database Some products do bits of what LeadsBridge offers but it's all in one package and at a very reasonable price compared to others (Zapier for example) and it is just focused on Ad integrations rather than a Jack of all Trades.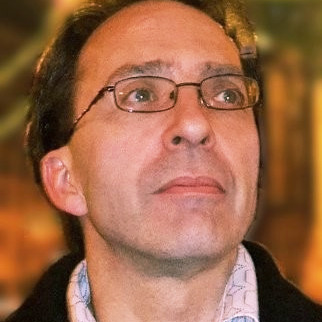 Robert Schopen Co-wheels Car Club
We like to sync our HubSpot smart lists to FB ads for retargeting. Excellent product for our agency!
Jake Fisher BridgesStrategies
I have a Food and Beverages retail and LeadsBridge saves me a lot of time and headache with the new FB Leads Ads format (great results with these ads). LeadsBridge automated the email subscriber being added to my list in real time so prospects get that important email right away.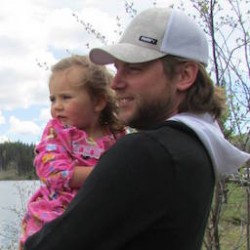 Joel Raitt OkanaganWine.club
We chose (California Institute of Arts & Technology) LeadsBridge to boost our Facebook lead gen and you guys have been super awesome. Quick to respond, always have a solution, I've been really pleased with the product and the team so far. Highly recommended!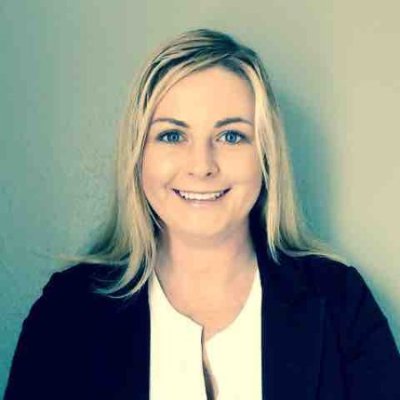 Tierra Murguia California Institute of Arts & Technology
We use LeadsBridge for our agency because they offer an awesome customer support, more customized integrations and overall, more reliable. Customer support is where they shine, I started using them almost 2 years ago and they have created a few different custom integrations for me and have helped troubleshoot integrations with me several times. If you need a custom integration between two apps and can't find one, LeadsBridge is the place to go.
Shannon Ryan Conversion Dojo
I started using LeadsBridge 2 years ago to better manage Facebook leads, I needed to take my agency's business to the next level. By now I became a lifetime customer. Top!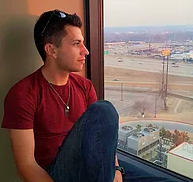 Drake Welch BowtieMarketing.com
I use LeadsBridge to manage the leads of my Agency and it's amazing because LeadsBridge makes very easy to transfer your FB Lead ads into your CRM or email marketing software. I use this product to take FB Lead ads and import them into ActiveCampaign as well as trigger an automatic SMS to the client with the lead details.
We are a Marketing Agency and we use LeadsBridge for a few months. We love the inbox notifier and the welcome email features. Easy to connect to CRMs and the customer support is amazing! Recommended!
Thanks to LeadsBridge I can now connect so many different advertising and lead generation tools to my CRM without needing a custom integration. I recommend this tool because thanks to LeadsBridge I recorded a remarkable boost to my agency's business. Absolutely 5 stars.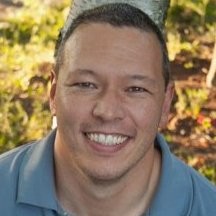 The Lead Ads Integration is awesome! No need to manually export-import all your leads to your email marketing service. The Custom Audience Sync is definitely what I needed and used most, I'm getting plenty leads daily and syncing them with the audiences in Facebook was a huge pain. This feature is a lifesaver for my agency. Also if you don't have any experience how to properly integrate the Facebook pixel in your website, LeadsBridge has a useful and easier to use a script for that.
Marius Ghitulescu ThemeIsle
As an agency, the integration with Facebook Lead Ads has been very helpful to manage the ads of our clients. Moreover, the platform user interface is easy to navigate, with quick and simple steps to follow. Overall, it's very user-friendly.
It is very simple and you can just start transferring your leads to your CRM from Facebook in minutes. Top for my Educational business, very recommended!
LeadsBridge is an excellent tool to Sync leads into a Dashboard and keep clients up to do date with real-time leads. The major benefits we receive from LeadsBridge is that we use it to sync all of our Facebook leads into our own dashboard. This is a client back end where the client can log in and view all analytics, calls, emails, etc and having the ability to sync leads into there has been fantastic and clients love it. Another massive benefit is, working in the Automotive industry, clients need to act fast when it comes to leads and with LeadsBridge, leads from Facebook come through instantaneous. This means that when the lead is submitted, within 30minutes the client has received it and has given them a call.
Nickolas Romas AdTorque Edge
LeadsBridge provided the functionality to allow us to quickly deploy and implement ad leads campaigns to our client CRM systems. This 1 simple tool has become a lynch pin of our agency business. Thanks for the amazing support!
I had a chance to do a deep dive into the platform, and I really like what I've already seen. It's incredibly easy to spin up a form and sync it with your CRM and benefit from facebook lead ads. Absolutely recommended to all those who run an agency and want to improve workflows and leads management.
Michael Bouso Next Collision Marketing
I found LeadsBridge very simple to set up and very affordable for the automotive industry. You don't need to set a huge budget for it and you certainly can just try it out to make sure it's helpful to you and your business. There is no contract and you can stay on monthly and therefore it doesn't have any switching cost. They do a smooth integration with Facebook Lead Ads and now even with Facebook Audiences. Keep in mind that even Facebook has a page with the name of LeadsBridge on it as a possible solution to integrate with Salesforce. It means a lot when a big company such as Facebook endorses your app for their own clients.
You guys are really on it with the customer service. I was able to get everything up and running on my end. Your team was able to troubleshoot my issues with Facebook ads and we are good now.
Chris McCay Knight Capital Funding
LeadsBridge is practical software used to "bridge" from FB leads to anything and vice-versa. Moreover, LeadsBridge works perfectly and in real time for my Online Media business. Works from FB to CRM's and from CRM's to FB. And they are developing more and more integrations.
Leonardo Coutiño Coutiño Optimus digital mx
I use LeadsBridge for my agency, I found it easy to set up and has helped us get our Facebook ad leads into Hubspot instantly so we can action them right away!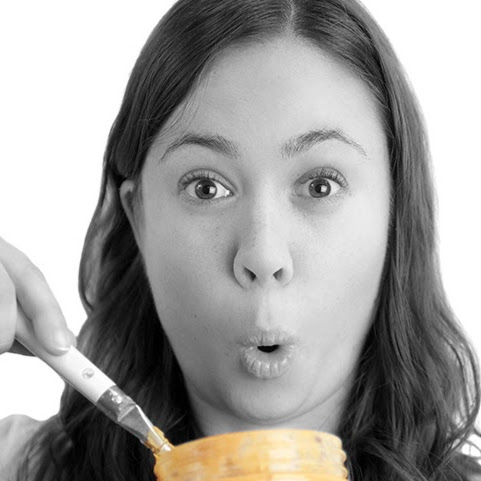 Katherine Elliott FunctionPoint
I have only pros for LeadsBridge: 1. Automatically pushes leads to CRM 2. Pushes Facebook Ad Structure Data with the Leads 3. Unlimited integration options (CRM, Email Marketing Tools, Ad Retargeting, Cloud Sharing) 4. Automatically starts capturing data, even from new campaigns not integrated 5. The support team is awesome. Very patient and thorough. 6. Great non-profit discount
This service should have been available on Facebook, out of the box. I just regret the time I lost, when I didn't know about LeadsBridge.
No more battles for bigger budgets and fighting for extra time to design, develop and test landing pages! Instead, I can immediately start capturing leads right from Facebook. LeadsBridge is the ace up my sleeve, for faster and more effective digital marketing. Kudos to the team for making this possible and the outstanding chat support. Absolutely recommended for Non-profit Organizations!
Saad Javed YMCA of Greater Toronto
LeadsBridge streamlines our lead collection process from Facebook, saving us lots of time. In our real estate business, that also saves us lots of money!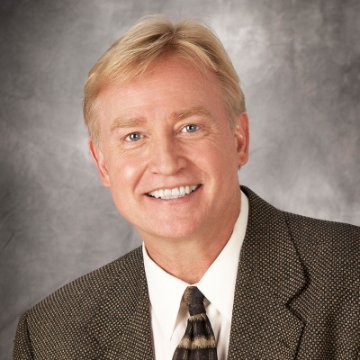 Jim Barber Trophy Run Resort
I run an event management/organization business since I used LeadsBridge to manage Facebook leads ads I saved a lot of time and doubled my lead generation! Excellent customer support, they answer in just a few minutes.

Harpret Singh PlanMyOccasion
LeadsBridge is a life-saving tool for real estate businesses. Thanks to the integration with Facebook Lead Ads, we were able to save a lot of time in managing leads coming from Facebook. Moreover, LeadsBrigde has a super user-friendly interface, reliable connection, and excellent support!
Rachel Ergo ConciergeAuctions
It all works well, no glitches, and easy to use. LeadsBridge gave a super boost to my business, amazing integration with Facebook Ads, top tool! Recommended.
John Prendergast Therapist, Trainer, Coach
LeadsBridge is great!! I think this is the most efficient way to send your leads to your CRM or Email software from Facebook, very recommended for marketing agencies. I use it for more than 30 customers.
I tested any similar service, and you're the only one that allows sending multiple sources to one single custom audience on Facebook, helping me to keep my Audience Section clean and organised. Very useful for Food and Beverage retail. Great work guys
I run Facebook Ads for clients so I wanted to find something that was reliable, easy to use and cost effective. I tested out a few other products and LeadsBridge is the best for my agency!
Amy Crane sociallabmarketing.com
If you need a reliable way to connect multiple apps for passing lead/customer data (Facebook included) for your Non-profit organization and want to know you can access support whenever you need help, then use LeadsBridge. Furthermore, the basic and mid-plan that they offer have a very advantageous price.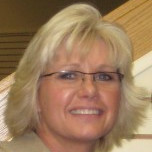 Renee Shannon Today's Benefit Group
Very valuable service at a reasonable price. We use LeadsBridge for our real estate business, it has enormous potential. Integrations with Facebook ads and leads ads are very useful and life-savers.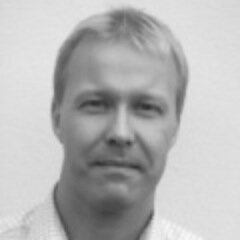 Jonas Holmström VisitAland
I use LeadsBridge for my Financial business, it's super easy to use and was able to get my facebook leads to my CRM. Great technology. Love it.
Nikitas Tsoukalis Key Credit Repair
I use LeadsBridge for my retail from 1 year. LeadsBridge works great for connecting our facebook lead ad to our CRM (Ontraport). When we signed up it was the only solution for our CRM. Not there are alternatives, but none provide additional functionality, and no one can match the price of LeadsBridge. Moreover, LeadsBridge allows me to automatically add a new lead from a facebook leads add to a sequence for automatic followup without having to do manual data entry or cause the lead an or causing a delay in communications. 
Phil Acklet The Dragontree
Takes one more thing off of my to-do list. LeadsBridge saves me time (and my sanity) since that is my most precious commodity as a working mother! Manage my Facebook leads is super easy by now thanks to LeadsBridge!
Erica Colon Nitty Gritty Science
The best leads tool for Facebook Ads I've tried for my agency!
Frank Jiménez FrankJimenezOnline.com
LeadsBridge is easy to use and monitor software for our agency, we have used the integration with Facebook Ads and the support team, it's great with questions. It was pleasant!
I use LeadsBridge for my agency from 2 years, 0% Failure rate! I use Facebook lead Ads and thanks to LeadsBridge, the acquisition, and management of my leads is no longer a problem!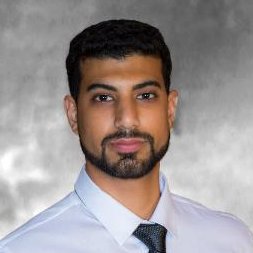 Shahar Yogev EVEREST DIGITAL MARKETING
The Best Leads Platform for Facebook! We are a digital agency who has been using LeadsBridge for almost a year and we absolutely love the ease of use in setting up accounts and the reliability of the delivery of leads to our clients. 5 Stars
LeadsBridge is definitely the best tool for any serious Agency out there! The effectiveness and the fact that the developers keep the software constantly updated. Great Customer Support as well. Since I have started to use Facebook Lead Ads, I have been searching for services or tools that could help me in synchronizing these CVS files with my email autoresponder as the manual process was just too long for me. I found LeadsBridge about two months ago, and I am euphoric with the service as it does all the job for me. It syncs all the leads with my autoresponder in real time. Very easy to set up and it has multiple Autoresponder integrations.
Renato Capasso Online Monkeys
I manage an Automotive business and LeadsBridge can satisfy all your needs! Fantastic integration with Facebook Ads, nevermore without LeadsBridge!
Our main priority is working on our leads as soon as they have been collected in the CRM. Pixel enhancer also works like a charm, it really does the work. If you manage an Agency and take Facebook lead generation seriously this is the tool to integrate into your digital strategy.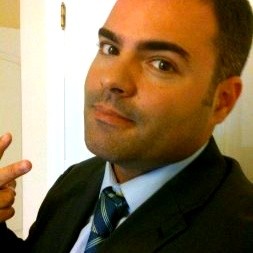 Jorge Hernández Skyward SEO S.L
That I can create ads, content to post to Facebook and actually be able to communicate with the sales team of the offer that I am pushing like "looking for payments under $200" "$249 Lease Payment" "Bad Credit, No Credit Customer" etc. We have sold many vehicles using LeadsBridge. Being able to actually receive leads from Facebook rather than pushing someone to our website and hoping that they put in a lead through our website.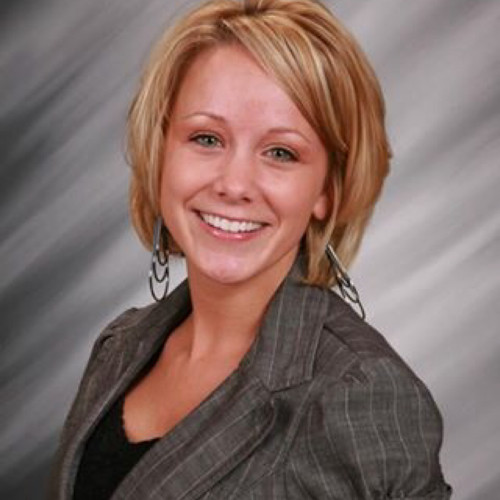 Kristina Kaecker Kunes Country Auto Group
The one thing I love most about LeadsBridge is that the automotive leads are synced in real time to a client who needs to be quick on turnarounds. The functionality behind leads bridge is fantastic with multiple options and ways we can send out leads, whether it is via a webhook to a dashboard or directly to a client, and even the option to send to a group of receivers depending on the answers that the user selected.
Nickolas Romas AdTorque Edge
Before LeadsBridge, we had to spend hours at our agency pulling Facebook Leadgen leads data into HubSpot for our clients. LeadsBridge radically improved this process optimizing our use of time while also providing valuable insights with the reporting graphics functionality. Highly recommended.
Luis Silva-Ball Digifianz
I have an Online Media business and thanks to LeadsBridge I have found great support and great bridge for automating our lead generation email! LeadsBridge really makes it easy to connect Facebook and MailChimp for automatic integration. Great support when needed.
Jesper Jørgense Fashion Shopping
The platform is very easy to use and works perfectly with my CRM & Facebook Ads. Thanks to LeadsBridge I can easily manage my agency's leads & customers. Nevermore without LeadsBridge!
Vilma Nuñez Convierte Más
LeadsBridge is easy to use and includes many features. Features that you always needed and wanted. Best of all, it's very very affordable. Perfect integrations between Facebook and Salesforce. Mostly for lead ads campaigns on Facebook but they recently launched custom audience integrations as well which helps to update even offline conversions. LeadsBridge has helped my automotive company achieve excellent results!
LeadsBridge works flawlessly with the many CRMs that our clients employ. On the two occasions where some customization was required to appease specific requirements of a CRM for our automotive business, a ticket with LeadsBridge resulted in a resolution within 24 hours each time!
I use LeadsBridge to manage my real estate business contacts and leads coming from Facebook, after a few months of use I can't imagine working without LeadsBridge! Highly recommended!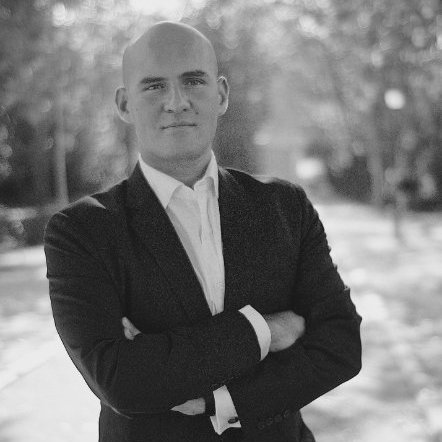 Great price and great value. I have a Change agency we transfer of funds across a network administered by hundreds of banks around the world. Thanks to LeadsBrigde I boost my business as well! Great integration with facebook lead ads.
I used LeadsBridge to automatically import leads from the new Facebook Lead Ads directly into my Infusionsoft account and it worked amazingly well. It circumvented the process of importing leads manually via a csv file, which was tedious and causing unwanted time delays in responding to new leads. I would highly recommend LeadsBridge!
Kevin Thomas Songwriting Planet
LeadsBridge radically optimized our Ads Management process! Before LeadsBridge, we had to spend hours at our agency pulling Facebook Leadgen leads data into HubSpot for our clients. LeadsBridge radically improved this process optimizing our use of time while also providing valuable insights with the reporting graphics functionality. Highly recommended.
Luis Silva-Ball Digifianz Inbound
I love their new integration system - it is better than Zapier  and more utilized when it comes to integrating with other marketing apps. I'm really happy to use their services - we automated many of our Human Resources processes just by connecting their service with Vervoe & Typeform.  Thanks to LeadsBrdige I can instantly send an email to those who interest in my ads. Right now, we use all Lead Ads to promote our contents and collect information of those who show interest with our content to subscribe to them by MailChimp. Mind-blowing, stress-free tool - thanks guys for doing amazing work.
For our Non-profit Organization, I was looking for a tool to automatically update our custom audiences on Facebook. LeadsBridge is the perfect tool for this and it can much more. The setup was quite easy and the support-desk responded very quickly! Absolutely recommended to improve your lead generation strategy.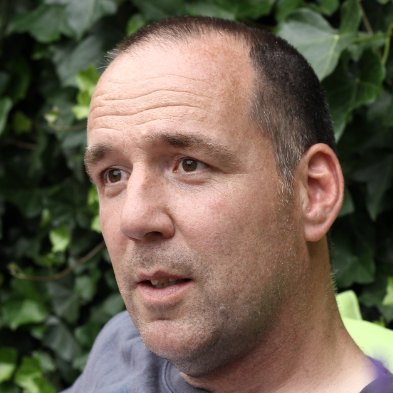 Jeroen Beelen Save the Children
Out of all the people I talked to at Facebook ads and at Unbounce, you're the one who has provided the best insight for my strategy.. thanks again!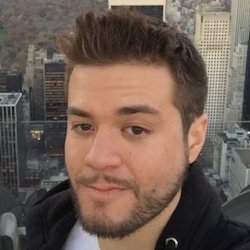 I love LeadsBridge, which makes advertising easy peasy lemon squeezy! I think that LeadsBridge its a really great tool. Very good support, guides, and great functionality. Also great email automation for my agency, with lots of useful info which is a welcome change from most companies junk!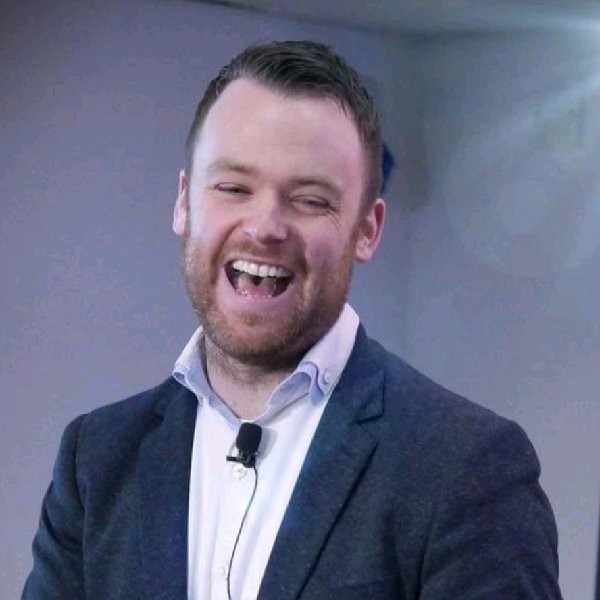 Colm Baker Whabang Social Media
Wow, clever stuff and much appreciated! Would never have been able to do that! You guys rock! You can add absolutely fantastic and world-class support. If you have a financial business, using LeadsBridge to manage the flow of leads from Facebook is essential.
We love that you can connect Facebook Lead Form ads to pretty much any destination our clients need - Mail Chimp, Infusionsoft, a direct email notification to their inbox and even a Google Sheet with just a few clicks. We like it so much that we teach it as part of our curriculum inside our marketing education platform, Impakt Marketing Academy. If you're running lead generation campaigns using Facebook Lead Forms you need LeadsBridge in your toolkit.
My automotive CRM is not compatible with Facebook. LeadsBridge has been a wonderful tool to bridge leads and customer information to my CRM and more importantly to my salesmen, so they have knowledge of what specific vehicle the customer is inquiring on. By now, we are able to capture leads directly to our CRM using social media that we would not have been able to without LeadsBridge.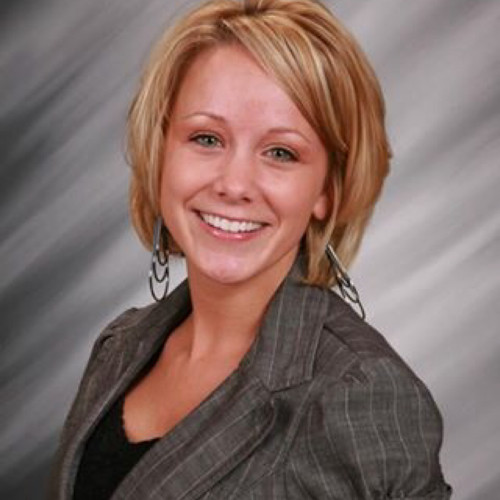 Kristina Kaecker Kunes Country Auto Group
LeadsBridge automated my leads collection from Facebook so there is no chance to lose any lead! Recommended for all real estate business!
LeadsBridge is great, and when a great company has great tech support it becomes superb. I requested a special integration for my agency and they made it, and fast, now my business on Facebook will improve thanks to them.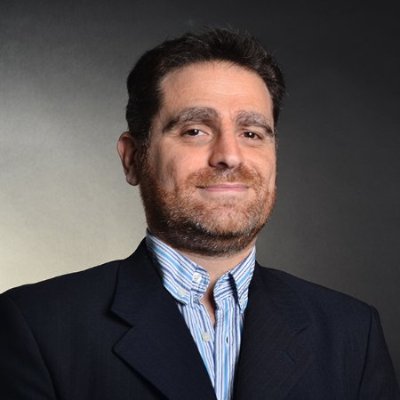 Gustavo Schnitman ProWeb Internet
I use LeadsBridge for my agency and I can't live without it! No more lost hours manually uploading CSV files, managing Facebook leads super fast and easy. Great support!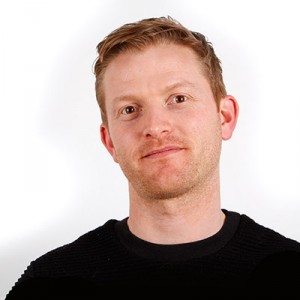 We have been using LeadsBridge for about a year now and have always been happy with the product. They always answer any product related question promptly. Thanks to LeadsBridge I was also able to connect the Facebook lead ads to my CRM. Absolutely recommended for educational platforms!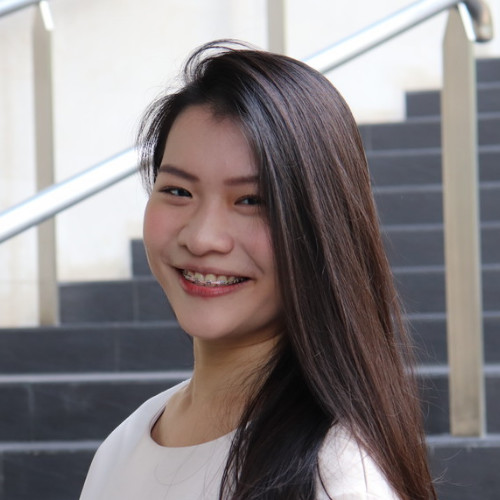 Vanessa Law Open Colleges
With LeadsBridge integrating Facebook lead ads with our CRM (DealerSocket) and pushing leads directly into it in real time, it was very easy! The customer support is always available to chat and help solve issues. Our company is an automotive business based in the United States and the different time zones have never been an issue.
Giovanna Bacchiocchi Balise Motor Sales
Until I found LeadsBridge about a year ago, I was manually downloading daily the incoming email addresses from my Facebook lead ads program and uploading them to my email service provider. A lot of drudgery and worse yet was the untimely lag between the user response and the delivery of the lead magnet. After repeated searching for a solution for my retail, I found LeadsBridge. The process is now totally automated and I've only experienced one tiny glitch (that they caught) in a year. Customer service has been great. Responses are prompt even though they don't have (I believe) a very large staff and are located in an Eastern European time zone. ESL has been at the most a minor issue. All in all, the program and service are great. Five Stars.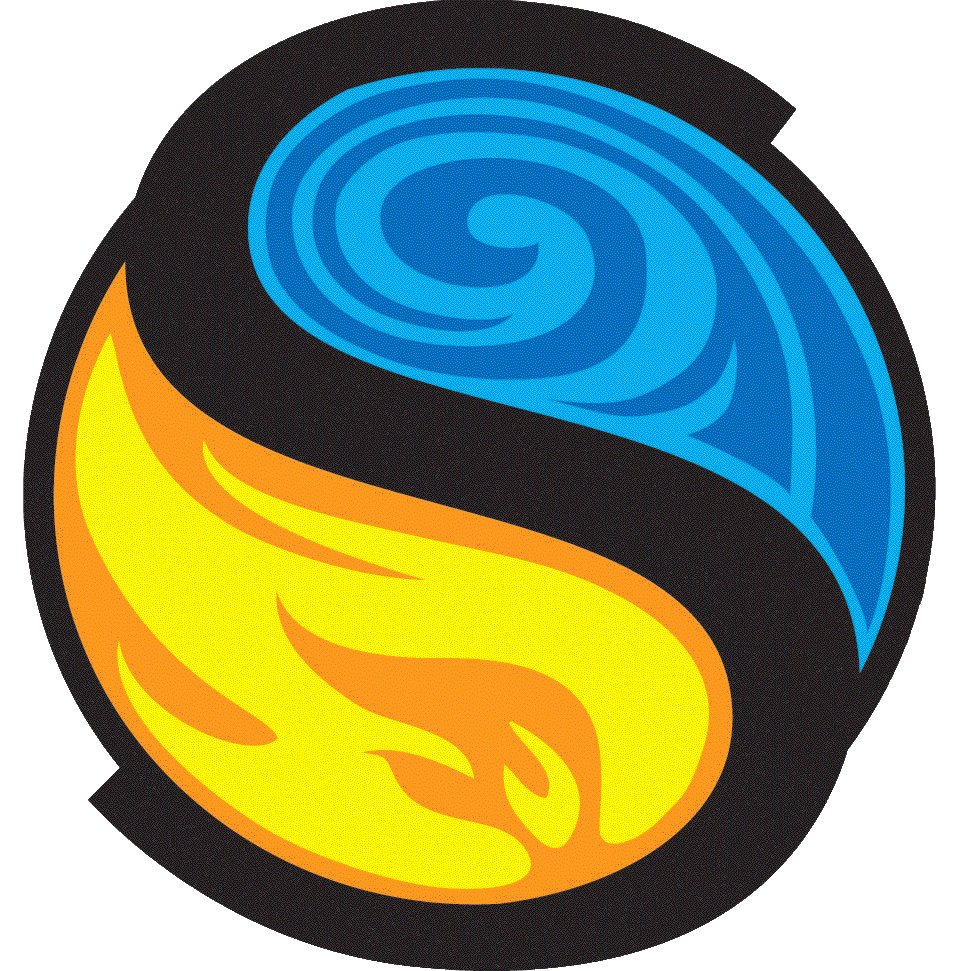 Thomas Slater Snorkel Hot Tubs, Inc.
I use LeadsBridge for my Financial Services agency, the fact that when you have a problem, there is always a solution with the customer service team! And I love it! I'm running lead gen campaigns on Facebook and LeadsBridge helps me to transfer my leads by email and on a Gsheet. Absolutely recommended!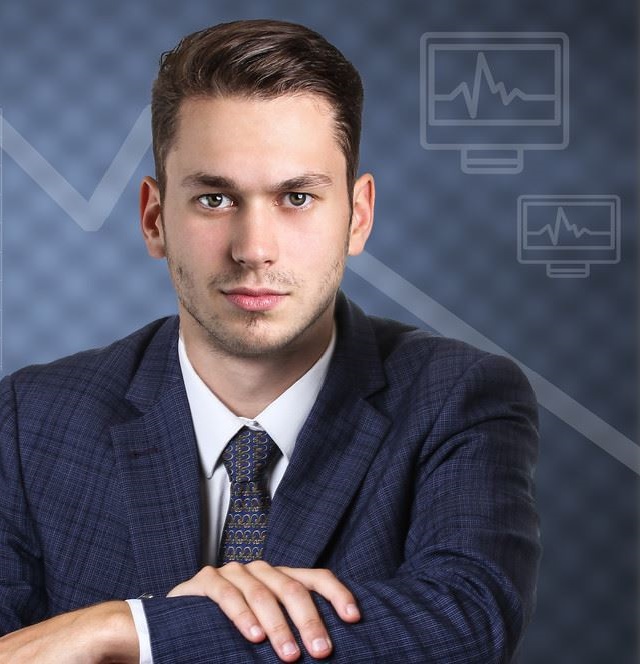 Philippe Vézina-Tardif FPHEC
Simple and easy setup process. Makes the marketing of our agency easier and more effective. Facebook lead ads integration is great.
Saunder Schroeder DisruptiveAdvertising
I use LeadsBridge to manage my agency's Facebook leads, I'm very satisfied with 10/10:)!
Nati Moyal Podium Advertising
Absolutely brilliant for Facebook ads. At first, I thought it would be just another half-baked solution but has exceeded all my expectations. Easy to setup and 100% reliable. Oh, and the support is the best I have experienced. These guys respond on the same day and sometimes within minutes. 10 out of 10 from me.
I simply love LeadsBridge and I use it for my Retail. Customers want their e-mails immediately when they sign up...not hours or days later. LeadsBridges reduces all that hassles. Couldn't be happier with the company and support. Thanks to LeadsBridge I was also able to connect Facebook to my CRM.
LeadsBridge is an Amazing lead tool for everyone! I use this for all of my Facebook lead generation campaigns, and it is a very useful lead system for beginners all the way to the pro agent. I switched from LogRhythm NextGen SIEM to LeadsBridge and I don't want to come back.
Moe Mortezaie Healthcare Solutions Team
Letting you to know that we are very happy with (a) the product (b) the service and support you provide! I use LeadsBridge for my agency and it has saved me a lot of time thanks to integration with Facebook ads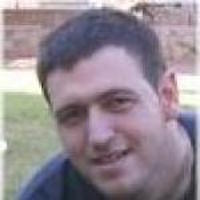 Omri Gonen Impression Media
Very quick help, easy to understand, and just great support. We have been using LeadsBridge for years at the dealership and love it for our Facebook Ads!
Brandon Brooks Paradise Chevrolet Cadillac
LeadsBridge gives to my agency uses that Hubspot and Facebook integration does not give me. Customer department is there to help you move forward in every moment!
Julio Lleonart TuPosicionamientoWeb
I use LeadsBridge from 2 years and I've found it very easy to set up and use. About LeadsBridge, the most lovely feature for my agency is the bridge between Facebook lead ads and my CRM. Highly recommended!
Mariko Rogers The ICEHOUSE
LeadsBridge allows me to ties 2 programs together. I can make leads that come to my email pop into my CRM. It is a great workaround and has many custom options for the software. I needed to create an ASAP dialer to get my leads into my CRM from a web form and then immediately dialed from my call center, and thanks to LeadsBridge I was able to achieve this goal!
Joseph Domkowski Homeowner Funding
LeadsBridge is really easy to use and helps me through their custom-integration service to create a 'bridge' for two apps that otherwise don't connect to each other. It works with a diverse range of tools/ apps and there is an option for you to ask for custom-made integration. Moreover, the customer support is good.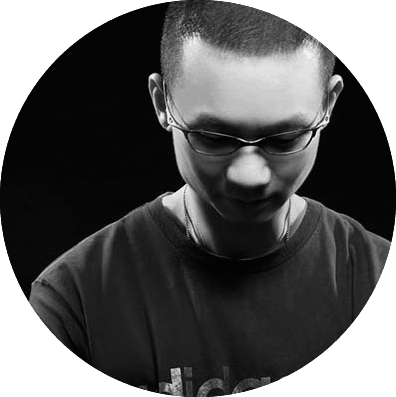 David Lee Growth Accelerate
I'm an independent business consultant and I like about LeadsBridge the possibility to automate our Facebook Lead Ads to Autoresponder. Furthermore, thanks to LeadsBridge we were able to automate our leads and follow-up emails.
Brian Hurlburt Brian Hurlburt
I avoided Lead Ads at first because there was no way I wanted to manual do the process of uploading leads into my CRM, with LeadsBridge is super easy, all on autopilot. Thanks guys, what you have here is awesome!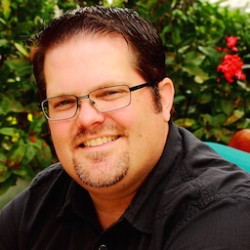 Mark Harbert Video Marketing Expert
We use LeadsBridge for our agency, it is a very efficient tool and it's super quick and easy to add a Facebook integration. Everything has worked as it's supposed to with no issues so far. Top!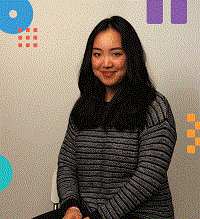 Marissa Ho Function Point
Makes FB Lead Ads integrations very easy and works very reliably for my Agency. Works great, a great partner for us!
Sam Wheatley SocialFulcrum
I found LeadsBridge amazing for my real estate business! With LeadsBridge the bridges are created easily between Zoho and Facebook, which allows us to manage all the leads created and keep track of the campaign in our CRM.  Moreover, LeadsBridge has a really good interface and it's easy to use. The best thing is the support team, they are really good and go out of their way to fit customer's needs. In our case, they developed a field so we could include notes to our leads created into our CRM.
I've used LeadsBridge before and I really love the program! I plan on using it for many years to come in my business! LeadsBridge was so helpful, understanding, and quick to resolve my issue. Thank you!!
Kayla Fotta Par Excellence Marketing LLC
Oh boy, LeadsBridge support spent some time right then & there analyzing my case and suggesting best practices to run Facebook ads at best for my business. Freakin' amazing to get that level of support!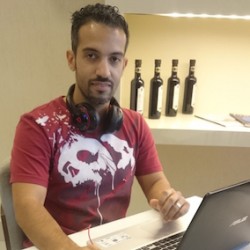 M. Jamal Paid Media Specialist
It works perfectly, I found no problems integrating LeadsBridge with the programs we use for our non-profit organization. It helped us solve a big problem with Facebook Ads, great for those who use HubSpot.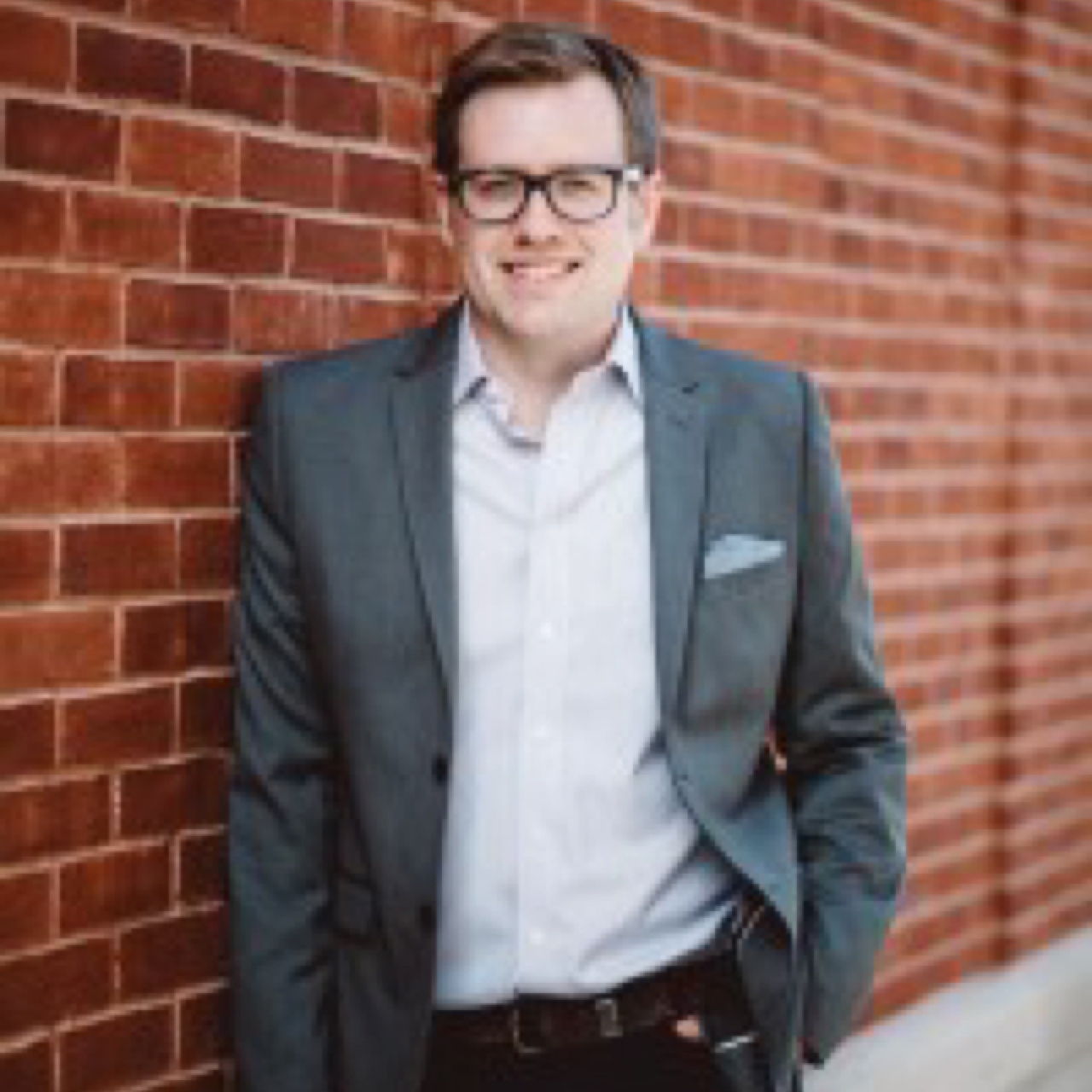 I use Top Producer. It's a real estate CRM. Facebook lead ads weren't mapping correctly to Top Producer. LeadsBridge customer support, worked tirelessly with me and Top Producer until everything mapped flawlessly. Now, new leads flow into my sales pipeline daily, everyone's classified correctly, and action plans are automatically attached.
Doug Perry Property Consultants
Excellent customer service and platform for my Real Estate business. You should already be working with LeadsBridge. They are awesome! With LeadsBridge, I was able to duplicate my leads from Facebook.
I manage the social and SEO for a car dealership that utilizes a proprietary CRM, and LeadsBridge allowed me to sync their CRM with email and a social campaign on Facebook. At first, there wasn't an integration, but I submitted a request thinking they'd never get around to implementing an API, but their support team reached out to me in less than a week for more information and ultimately was able to connect. LeadsBridge has top-notch customer service and has enabled my client to make ten-fold what they were previously making due to the lead integration software LeadsBridge provides. Can't possibly say enough nice things about LeadsBridge!
Alexandra Gerwel Deluxe Corp.
When it comes to lead ads automatic email sends are critical otherwise you potential are wasting money. Leadsbridge truly helps make this a reality. Very big fan, I use LeadsBridge for my Agency.
Peder Aadahl 168 Media Group LLC
As a computer software business owner, I entered the world of LeadsBridge 2 years ago, so LeadsBridge has more than doubled the available integrations and I am very satisfied with them! Moreover, the platform is very easy to use and you can connect with the most CRM applications. In conclusion? 5 stars!!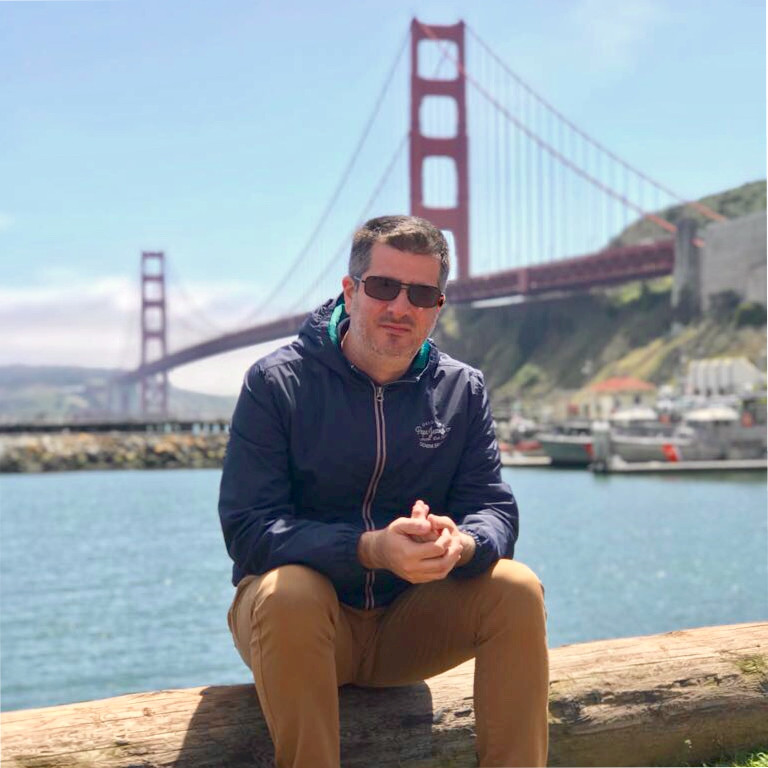 Esteban Gomez Nuñez GEENE S.A.
Great ideas, perfect execution, simple, fast support, do not spend time to "test" others, LeadsBridge works perfectly! LeadsBridge is fast and reliable for collecting leads from Facebook Lead Ads and managing them in different CRM systems and advertising tools. If you have real estate businesses, LeadsBridge make the difference!
Kresimir Drvar Bluesun Hotels & Resorts
I'm a big proponent of LeadsBridge because of how simple and easy it makes a complex process like sending ADF / XML leads to a CRM. If you're having issues with connecting a CRM to your Lead Generations Ads on Facebook than this is a perfect tool. Getting your sales team leads in a timely manner is extremely important to close the deal. This tool has not only streamlined our leads process but has consequently improved our closing rate. Our automotive CRM's do not natively connect with Facebook Leads Ads. This tool solves that problem.
Clay Tucker Boiling Point Media
I needed help getting my first integration going, but the support was excellent. I like the number of integrations that LeadsBridge offers and customer support are excellent. As Agency, we have several other CRM's with which to integrate, LeadsBridge allows us to do it.
Joseph Scott Scott & Associates, Inc.
We like best about LeadsBridge is that the bridges and emails are being sent to our clients in real time. In the automotive industry, you need to act on every lead fast and leadsbridge helps our clients be able to achieve that. LeadsBridge allows us to free up a lot of time by simply creating a bridge from the facebook form to the email notifier where as soon as lead comes in it gets sent. No more checking pages and forms every few hours. We work with the client to be able to customize the email that we send them and after a quick set up in LeadsBridge, the emails will come through directly to a specified email.
Nickolas Romas AdTorque Edge
I have a Wellness and Fitness business, I was having troubles with Facebook Lead Ads, but with LeadsBridge, I have gone from having 2 or 3 subscribers in a day to have 25-30 subscribers with the same budget. Top!
Jesús Matos En Equilibrio Mental
LeadsBridge has created a very robust and powerful platform that we use at our agency for helping our clients better mange their FB lead generation efforts. The simplicity of the interface is the brilliance behind the platform and the reliability has been spot on. LeadsBridge has earned two thumbs up for making us look good to our clients!
Aaron Bouren Niche.Builders
Great support, and great product, too easy close deals with the LeadsBridge instant notification!! Thanks!
Kandel Haim Dr. Kandel Haim
The interface is intuitive and they have short quick videos for each section of the software. The big bonus is that support is super responsive and get you up to speed fast. I use LeadsBrigde for my agency and it's super, I love the integration with Facebook lead Ads
I have an automotive business and LeadsBridge has been fantastic for us. We have several clients who run multiple lead ads and I must say, it is such a tedious task going in and manually sending each lead to a client. With LeadsBridge, all you do is set it up and you're done. It has saved us so much time and clients are extremely happy with getting their leads in real time, as they come in from Facebook. The level of communication with the team and the ability to quickly answer questions has made the experience with LeadsBridge seamless and would highly recommend to anyone looking to get the most out of their leads.
LeadsBridge is really easy to use and has integration with almost every marketing platform that exists at the moment. Will let you capture every lead and manage it according to the workflow you use in your company. We always had issues collecting the leads from our Facebook campaigns, obviously, for every Internet businesses this is a BIG problem, so we needed to be checking the Facebook manager every day to see the new leads. Now, thanks to LeadsBridge, I just got an email notification when new leads come in, and I'm also storing the leads for every campaign in a specific spreadsheet in Google.
LeadsBridge Is Awesome! I'm a huge fan of LeadsBridge, It has improved my agency's business! It is simple to integrate with just about any CRM and the connection into Facebook is so easy. It turned Lead Ads from a hassle to super effective. 5 stars!!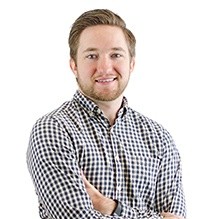 Kevin Manning Disruptive Advertising
Their list syncing integration with HubSpot and Facebook has removed a pain point in our workflow and continues to be reliable for our agency.
It works very well for my agency and you have very good support. Keep coming up with new tips how to use it and how to better use lead ads.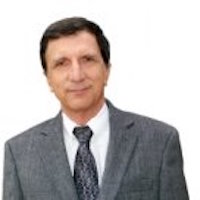 Ron Ruiz Ruiz and Associates
I use LeadsBrigde for 2 years, I found the integration with Facebook leads ads awesome! Your service is impeccable and there seems to always be help available… rare these days. However, if you have it working the way you do that is another service worth its weight in Gold.
Jeff Brudy Brudy Enterprises Ltd
Leads Bridge has helped us tremendously with our Facebook advertising and lead integration! It's so simple to set up and works to perfection! Highly recommend this to other online advertisers. The customer support is second to none! Well worth the price!
The flexibility, constant improvement and increase in integrations make this an amazing service. With LeadsBridge, syncing leads from FB LeadAds into my real estate CRM is really easy to do and I Have been able to respond to leads faster than manually downloading them.
Alex Gonzales Excellence Empire Real Estate
Good product for the Facebook lead Ads. Definitely saves so much time and allows us to get back to leads a lot faster now that we don't have to manually download the CSV and distribute the info, absolutely recommended for automotive business!
Jessica Sapp Mr. Bill Motor Co.
Thanks to LeadsBridge I doubled my retail leads in less than 1 year! I recommend it especially for its ease of use, once the integration is set up, it's pretty hands-off! So super easy and quick to transfer Facebook leads from point A to B.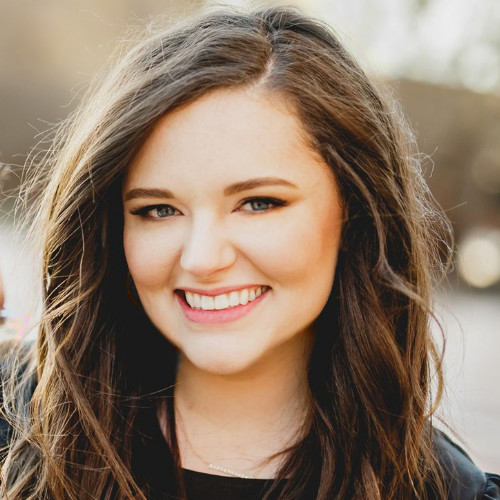 Ashley Stephenson Charles & Colvard
A great tool in CRM connection for agencies! We looking for a tool which would connect our Facebook lead ads with Dealersocket CRM, and LeadsBridge met our demands. Support is great and quick to respond.
Sandra Todic AM Strategies
We are the North Jersey Federal Bank, we use LeadsBridge because is a brilliant product that fills the void between Facebook and a business's CRM tool. Our lead generation and digital sales process have greatly benefited from the use of LeadsBridge.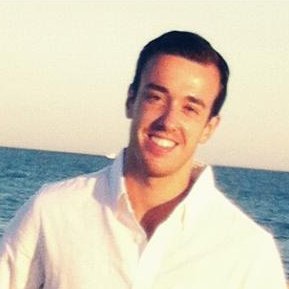 Colin Carrasquillo North Jersey Federal
You guys are AWESOME, LeadsBridge is awesome! Everyone I have dealt with is so incredible, anything and I mean anything I have put in for support is addressed and fixed in minutes!
Great product for real estate! Customer service is excellent! Everything I needed to bring my Facebook lead generation to the next level!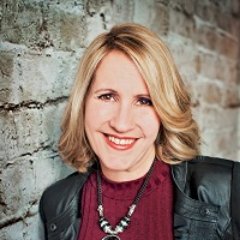 Marina Morley Marina Morley Real Estate
I have to say, Zapier is more complex than LeadsBridge.
I found LeadsBridge a great tool, it helps me to sync all my contacts between Facebook and my CRM avoiding to do than manually. I really like the interface and the availability of the support team, they are able to solve everything instantly. Totally positive experience, I will definitely continue to use the software.
Raffaele Borreca Skylab di Raffaele Borreca
LeadsBridge has been fantastic for our automotive business. We have several clients who run multiple lead ads and I must say, it is such a tedious task going in and manually sending each lead to a client. With LeadsBridge, all you do is set it up and you're done. It has saved us so much time and clients are extremely happy with getting their leads in real time, as they come in from Facebook Lead Ads.
LeadsBrdige it's fantastic. The best form to get leads from Facebook Lead Ads and put at the email software quickly. Thanks to LeadsBridge, my agency has finally acquired a fast, simple and effective workflow!
Victor Macas Agencia Maquitas
I hate technology and I'm useless at it, but LeadsBridge is really able to resolve the unresolvable! Thank you so much for your incredible support team.
It's super quick and easy to add an account into LeadsBridge. Everything has worked as it's supposed to and I've had zero issues. LeadsBridge helps us get our automotive leads from various sources into one place. Instead of having to manually download and check on leads, it automatically gets sent to the client.
Tricia Ryzner Reunion Marketing
I have an agency and I use LeadsBridge to connect facebook lead ads with my CRM, it saved my life! No more hours spent transferring leads manually from CSV files! Moreover, LeadsBridge offers very good customer service from set up to maintenance.

Frank Inzirillo Chairman Promotions
I work in the Education sector and I use LeadsBridge to quickly download the leads from Facebook leads ADS to our CRM and thanks to them, I started saving a lot of time doing it! Moreover, LeadsBridge is easy to use, has a competitive price and support is always ready to help you.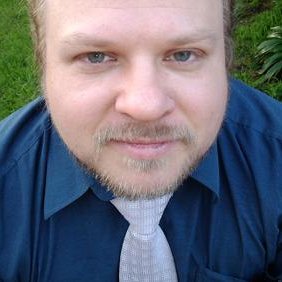 A fantastic tool to take lead gen to the next level! I integrated Facebook lead ads with my CRM for my agency and said goodbye to wasting time to upload CSVs manually! Moreover, the LeadsBridge team has really been great helping us out since we started using your software...keep up the good work!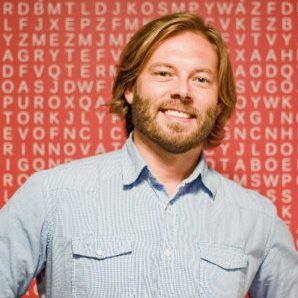 Keith Turner Four Kicks Marketing
I have some integrations with FB lead ads and you guys have been great. There have been a few things that I needed to know in order to get these campaigns set up properly for my agency, LeadsBridge has been very responsive and helpful, thanks!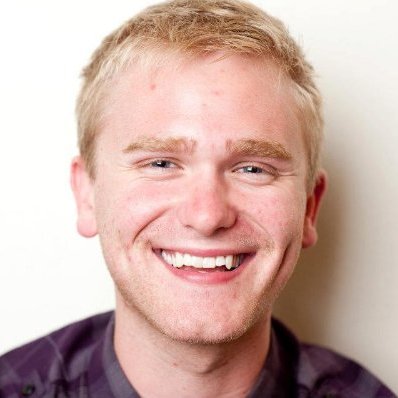 LeadsBridge tech support team has gone above and beyond to assist us in making sure the data flows from Facebook lead ads to HubSpot consistently. It's been a huge time saver for us and is a great value for the price! Best tools for our Healthcare business.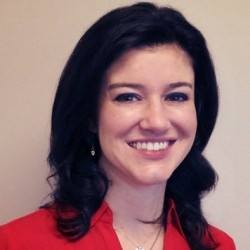 Rene Fielder sonamedspa.com
Great Lead Delivery Tool for automotive industries! We use LeadsBridge for all of our Facebook lead generation campaigns, and we've found it to be very useful for ensuring our automotive leads get delivered to the client in a timely manner.
Kyle Rossom MAN Marketing