Bye Bye CSVs. Welcome Audience Sync.
Take the most out of your data and increase your sales with CRM and Email Remarketing. Automatically populate your Audiences on Facebook and Google.
LeadsBridge also works with



Enterprise-grade safety
Don't share company assets and data with employees. Paid Media Teams use always updated audiences connecting their CRM/Email Software.
LTV & Lookalikes
Create better lookalike audiences and LTV (Lifetime Value) audiences. Bring the power of your segmentation into your advertising campaigns.
Large databases friendly
Large volumes are always critical to manage. LeadsBridge uses a secure and reliable API connection to create & update your audiences in time, forever.
Behavioral Retargeting
Create better ads by targeting people with specific interests and behavior. Leverage data to improve your ROAS.
A vigorous, Enterprise-Friendly technology
GDPR, PCI, Facebook and LinkedIn compliant
Serious enterprises around the World work with us for a reason. Get a trusted partner who cares about regulations.
No Storing
No storing no trouble. LeadsBridge keeps your privacy and your lead privacy super-safe. Leads data are NEVER stored on our servers.
Advanced Automations
Laser-targeted segmentation, local stores distribution, automation rules and filters, lead communication, you name it!
Smart Segmentation
Create CRM segments and use them to auto populate your custom audiences
Evergreen campaigns
LeadsBridge keeps your audiences always fresh adding new subscribers/contacts and deleting unsubscribers and unsegmented users.
Combined Audiences
Create custom audiences and lookalike audiences combining multiple CRMs or cloud files.
Always-updated Lookalikes
Lookalike audiences perpetually optimized to include more people similar to your ideal customer.
Customers' exclusion
Exclude your customer database. Use offers without worrying about your old customers, spend less and improve performances.
Immediate retargeting
Nurture and convert leads as they comes in. Constantly keep your audience updated. Increase sales showing them the right ad, when they are still hot.
Featured customers
"I have to say, Zapier is more complex than LeadsBridge."
"I hate technology and I'm useless at it, but LeadsBridge is really able to resolve the unresolvable! Thank you so much for your incredible support team.  "
Sylvia Blackman
HYPOXI.
"I have a Food and Beverages retail and LeadsBridge saves me a lot of time and headache with the new FB Leads Ads format (great results with these ads). LeadsBridge automated the email subscriber being added to my list in real time so prospects get that important email right away."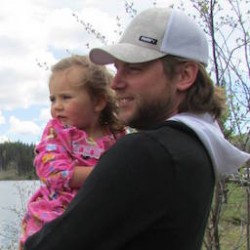 Joel Raitt
OkanaganWine.club.
"LeadsBridge provided the functionality to allow us to quickly deploy and implement ad leads campaigns to our client CRM systems. This 1 simple tool has become a lynch pin of our agency business. Thanks for the amazing support!"
Kaine Kornegay
Ad Fuel.

What's the next step?
If you are looking for growing your R.O.A.S. give LeadsBridge a go and you'll learn what's the difference between a software and an ally!