Discover our integrations.
CRMs, Email software and miscellaneous Lead Generation tools
CRM
Lead Ads
Custom Audiences
Offline Conversions
LeadGen
Lead Ads
Custom Audiences
Offline Conversions
Lead Ads
Custom Audiences
Offline Conversions
Lead Ads
Custom Audiences
Offline Conversions
Lead Ads
Custom Audiences
Offline Conversions
Lead Ads
Custom Audiences
Offline Conversions
LeadGen
Lead Ads
Custom Audiences
Offline Conversions
Lead Ads
Custom Audiences
Offline Conversions
LeadGen
Lead Ads
Custom Audiences
Offline Conversions
Lead Ads
Custom Audiences
Offline Conversions
LeadGen
Lead Ads
Custom Audiences
Offline Conversions
Lead Ads
Custom Audiences
Offline Conversions
LeadGen
Lead Ads
Custom Audiences
Offline Conversions
Lead Ads
Custom Audiences
Offline Conversions
LeadGen
Lead Ads
Custom Audiences
Offline Conversions
LeadGen
Custom Audiences
Offline Conversions
Lead Ads
Custom Audiences
Offline Conversions
LeadGen
Lead Ads
Custom Audiences
Offline Conversions
Lead Ads
Custom Audiences
Offline Conversions
LeadGen
Lead Ads
Custom Audiences
Offline Conversions
LeadGen
Lead Ads
Custom Audiences
Offline Conversions
LeadGen
Lead Ads
Custom Audiences
Offline Conversions
LeadGen
Lead Ads
Custom Audiences
Offline Conversions
Lead Ads
Custom Audiences
Offline Conversions
LeadGen
Lead Ads
Custom Audiences
Offline Conversions
Lead Ads
Custom Audiences
Offline Conversions
Lead Ads
Custom Audiences
Offline Conversions
Lead Ads
Custom Audiences
Offline Conversions
Lead Ads
Custom Audiences
Offline Conversions
Lead Ads
Custom Audiences
Offline Conversions
Lead Ads
Custom Audiences
Offline Conversions
LeadGen
Lead Ads
Custom Audiences
Offline Conversions
Lead Ads
Custom Audiences
Offline Conversions
Lead Ads
Custom Audiences
Offline Conversions
LeadGen
Lead Ads
Custom Audiences
Offline Conversions
Lead Ads
Custom Audiences
Offline Conversions
Lead Ads
Custom Audiences
Offline Conversions
Lead Ads
Custom Audiences
Offline Conversions
LeadGen
Lead Ads
Custom Audiences
Offline Conversions
LeadGen
Lead Ads
Custom Audiences
Offline Conversions
LeadGen
Lead Ads
Custom Audiences
Offline Conversions
Lead Ads
Custom Audiences
Offline Conversions
LeadGen
Lead Ads
Custom Audiences
Offline Conversions
Lead Ads
Custom Audiences
Offline Conversions
Lead Ads
Custom Audiences
Offline Conversions
LeadGen
Lead Ads
Custom Audiences
Offline Conversions
LeadGen
Lead Ads
Custom Audiences
Offline Conversions
LeadGen
Lead Ads
Custom Audiences
Offline Conversions
LeadGen
Lead Ads
Custom Audiences
Offline Conversions
LeadGen
Lead Ads
Custom Audiences
Offline Conversions
Calendars & Appointments
Custom Audiences
Offline Conversions
LeadGen
Custom Audiences
Offline Conversions
LeadGen
Lead Ads
Custom Audiences
Offline Conversions
LeadGen
Call Center
Lead Ads
Custom Audiences
Offline Conversions
LeadGen
Custom Audiences
Offline Conversions
LeadGen
Lead Ads
Custom Audiences
Offline Conversions
LeadGen
Custom Audiences
Offline Conversions
LeadGen
Car Dealers CRM
Lead Ads
ADF-XML Integration
Lead Ads
ADF-XML Integration
Lead Ads
ADF-XML Integration
Lead Ads
ADF-XML Integration
Lead Ads
ADF-XML Integration
Lead Ads
ADF-XML Integration
Lead Ads
ADF-XML Integration
Lead Ads
ADF-XML Integration
Lead Ads
ADF-XML Integration
Lead Ads
ADF-XML Integration
Custom Audiences
Offline Conversions
Lead Ads
ADF-XML Integration
Lead Ads
ADF-XML Integration
Lead Ads
ADF-XML Integration
Lead Ads
ADF-XML Integration
Lead Ads
ADF-XML Integration
Lead Ads
ADF-XML Integration
Lead Ads
ADF-XML Integration
Lead Ads
ADF-XML Integration
Lead Ads
ADF-XML Integration
Lead Ads
ADF-XML Integration
Custom Audiences
Offline Conversions
Lead Ads
ADF-XML Integration
Email Software
Lead Ads
Custom Audiences
Offline Conversions
Lead Ads
Custom Audiences
Offline Conversions
LeadGen
Lead Ads
Custom Audiences
Offline Conversions
LeadGen
Lead Ads
Custom Audiences
Offline Conversions
LeadGen
Lead Ads
Custom Audiences
Offline Conversions
Lead Ads
Custom Audiences
Offline Conversions
Lead Ads
Custom Audiences
Offline Conversions
Lead Ads
Custom Audiences
Offline Conversions
Lead Ads
Custom Audiences
Offline Conversions
Lead Ads
Custom Audiences
Offline Conversions
Lead Ads
Custom Audiences
Offline Conversions
Lead Ads
Custom Audiences
Offline Conversions
Lead Ads
Custom Audiences
Offline Conversions
Lead Ads
Custom Audiences
Offline Conversions
Lead Ads
Custom Audiences
Offline Conversions
Lead Ads
Custom Audiences
Offline Conversions
LeadGen
Lead Ads
Custom Audiences
Offline Conversions
Lead Ads
Custom Audiences
Offline Conversions
LeadGen
Lead Ads
Custom Audiences
Offline Conversions
LeadGen
Lead Ads
Custom Audiences
Offline Conversions
Lead Ads
Custom Audiences
Offline Conversions
LeadGen
Lead Ads
Custom Audiences
Offline Conversions
LeadGen
Lead Ads
Custom Audiences
Offline Conversions
LeadGen
Lead Ads
Custom Audiences
Offline Conversions
Lead Ads
Custom Audiences
Offline Conversions
Lead Ads
Custom Audiences
Offline Conversions
Lead Ads
Custom Audiences
Offline Conversions
LeadGen
Lead Ads
Custom Audiences
Offline Conversions
LeadGen
Lead Ads
Custom Audiences
Offline Conversions
LeadGen
Lead Ads
Custom Audiences
Offline Conversions
Lead Ads
Custom Audiences
Offline Conversions
LeadGen
Lead Ads
Custom Audiences
Offline Conversions
Lead Ads
Custom Audiences
Offline Conversions
Lead Ads
Custom Audiences
Offline Conversions
Lead Ads
Custom Audiences
Offline Conversions
Lead Ads
Custom Audiences
Offline Conversions
LeadGen
Events Management
Lead Ads
Custom Audiences
Offline Conversions
LeadGen
Lead Ads
Custom Audiences
Offline Conversions
LeadGen
Custom Audiences
Offline Conversions
LeadGen
Custom Audiences
Offline Conversions
LeadGen
Facebook Pixel
Facebook Pixel
Lead Ads
Custom Audiences
Offline Conversions
LeadGen
File Sharing
Custom Audiences
Offline Conversions
Google Products
Lead Ads
Custom Audiences
Offline Conversions
Lead Ads
Custom Audiences
Offline Conversions
LeadGen
Helpdesk Software
Lead Ads
Custom Audiences
Offline Conversions
Lead Ads
Custom Audiences
Offline Conversions
LeadGen
Custom Audiences
Offline Conversions
Lead Ads
Custom Audiences
Offline Conversions
LeadGen
Lead Ads
Custom Audiences
Offline Conversions
LeadGen
Custom Audiences
Offline Conversions
LeadGen
Messaging
Lead Ads
Custom Audiences
Offline Conversions
LeadGen
Lead Ads
Custom Audiences
Offline Conversions
Lead Ads
Custom Audiences
Offline Conversions
Miscellaneous
Lead Ads
ADF-XML Integration
Lead Ads
Custom Audiences
Offline Conversions
LeadGen
Custom Audiences
Offline Conversions
Custom Audiences
Offline Conversions
LeadGen
Custom Audiences
Offline Conversions
LeadGen
Lead Ads
Custom Audiences
Offline Conversions
LeadGen
Lead Ads
Custom Audiences
Offline Conversions
Lead Ads
Custom Audiences
Offline Conversions
LeadGen
Lead Ads
Lead Meta Data Integration
Lead Ads
Custom Audiences
Offline Conversions
Lead Ads
Custom Audiences
Offline Conversions
LeadGen
Lead Ads
Custom Audiences
Offline Conversions
LeadGen
Lead Ads
Custom Audiences
Offline Conversions
LeadGen
Lead Ads
Custom Audiences
Offline Conversions
LeadGen
Custom Audiences
Offline Conversions
LeadGen
Lead Ads
Custom Audiences
Offline Conversions
LeadGen
Lead Ads
Custom Audiences
Offline Conversions
LeadGen
Custom Audiences
Offline Conversions
LeadGen
Lead Ads
Custom Audiences
Offline Conversions
LeadGen
Lead Ads
Custom Audiences
Offline Conversions
Lead Ads
Custom Audiences
Offline Conversions
Custom Audiences
Offline Conversions
LeadGen
Custom Audiences
Offline Conversions
LeadGen
Lead Ads
Custom Audiences
Offline Conversions
LeadGen
Lead Ads
Custom Audiences
Offline Conversions
LeadGen
Payment Gateways
Custom Audiences
Offline Conversions
Custom Audiences
Offline Conversions
Custom Audiences
Offline Conversions
Custom Audiences
Offline Conversions
LeadGen
Custom Audiences
Offline Conversions
LeadGen
Real Estate CRM
Lead Ads
Lead Meta Data Integration
Lead Ads
Lead Meta Data Integration
Lead Ads
Lead Meta Data Integration
Lead Ads
Lead Meta Data Integration
Lead Ads
Custom Audiences
Offline Conversions
LeadGen
Lead Ads
Lead Meta Data Integration
Custom Audiences
Offline Conversions
LeadGen
Lead Ads
Custom Audiences
Offline Conversions
Lead Ads
Custom Audiences
Offline Conversions
Lead Ads
Custom Audiences
Offline Conversions
Custom Audiences
Offline Conversions
SMS Gateways
Lead Ads
Custom Audiences
Offline Conversions
Salesforce Suite
Lead Ads
Custom Audiences
Offline Conversions
Lead Ads
Custom Audiences
Offline Conversions
Lead Ads
Custom Audiences
Offline Conversions
Trading CRM
Lead Ads
Custom Audiences
Offline Conversions
LeadGen
Webinar
Lead Ads
Custom Audiences
Offline Conversions
LeadGen
Lead Ads
Custom Audiences
Offline Conversions
LeadGen
Custom Audiences
Offline Conversions
LeadGen
Lead Ads
Custom Audiences
Offline Conversions
LeadGen
Custom Audiences
Offline Conversions
LeadGen
Lead Ads
Custom Audiences
Offline Conversions
LeadGen
Lead Ads
Custom Audiences
Offline Conversions
LeadGen
Lead Ads
Custom Audiences
Offline Conversions
LeadGen
Lead Ads
Custom Audiences
Offline Conversions
LeadGen
And yes... custom solutions are welcome!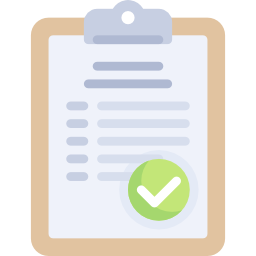 Custom HTML Form
Just insert your HTML form code into LeadsBridge and leads will be synced automagically!
Learn More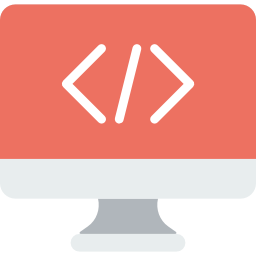 Webhook
Are you a developer? Use our simple webhook integration to send leads data wherever you want!
Learn More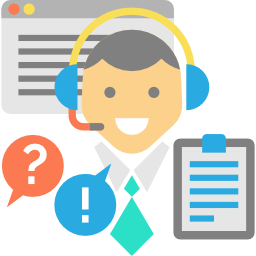 Need help?
Have a question regarding your custom integration?
Talk with an Expert
Learn more about the custom integration
Secure API Integration
The best way to safely integrate your CRM, email marketing software or CRM, which means no insecure connections.

Leave the tech stuff to us, so you can focus on your business and on your marketing.
Multiple sources
Whatever and wherever you collect leads online, we have an app for that!

Easily connect multiple sources such as Facebook, webinars, landing pages with your CRM/Email software. Say STOP to flow interruption (seriously).
30-Second Integration
You'll be surprised by how easy and fast LeadsBridge is.

Simply link your source and then your CRM/Email software. That's it! You will then be ready to sync leads. No tech skills required.
Oh boy, LeadsBridge support spent some time right then & there analyzing my case and suggesting best pratices.
Freakin' amazing to get that level of support!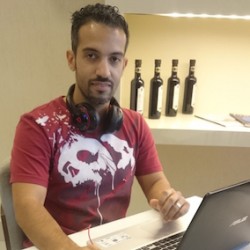 M. Jamal Paid Media Specialist
LeadsBridge tech support team has gone above and beyond to assist us in making sure the data flows from Facebook to HubSpot consistently. It's been a huge time saver for us and is a great value for the price!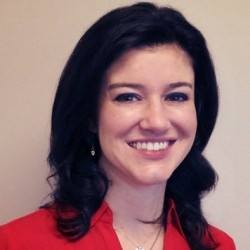 Rene Fielder sonamedspa.com
Flow interruptions lose money. Start filling the gaps in no-time.