Integrate your CRM to optimize and measure the ROAS of your digital advertising strategy
LeadsBridge connects over 370 tools with the most popular advertising platforms and lead generation sources, including tailor-made integrations.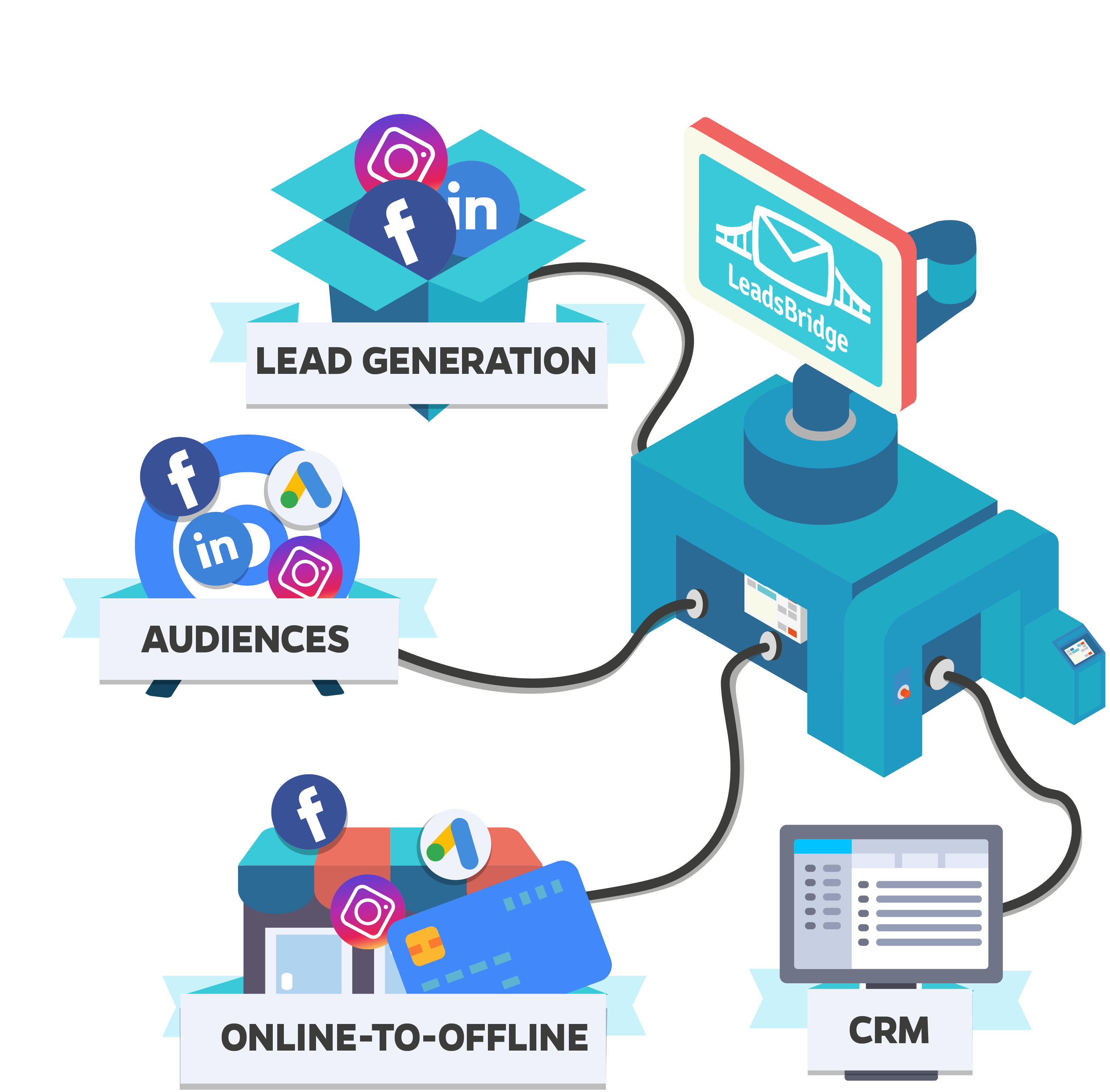 LEADSBRIDGE IS THE OFFICIAL VENDOR OF THESE AMAZING COMPANIES
Featured customers
"Excellent customer service and platform for my Real Estate business. You should already be working with LeadsBridge. They are awesome! With LeadsBridge, I was able to duplicate my leads from Facebook."
Jaleel Manns
SurgeHomes.
"I have an Online Media business and thanks to LeadsBridge I have found great support and great bridge for automating our lead generation email! LeadsBridge really makes it easy to connect Facebook and MailChimp for automatic integration. Great support when needed."
Jesper Jørgense
Fashion Shopping.
"I have an automotive business and LeadsBridge has been fantastic for us. We have several clients who run multiple lead ads and I must say, it is such a tedious task going in and manually sending each lead to a client. With LeadsBridge, all you do is set it up and you're done. It has saved us so much time and clients are extremely happy with getting their leads in real time, as they come in from Facebook. The level of communication with the team and the ability to quickly answer questions has..."
Nick Romas
AdTorque Edge.
"The interface is intuitive and they have short quick videos for each section of the software. The big bonus is that support is super responsive and get you up to speed fast. I use LeadsBrigde for my agency and it's super, I love the integration with Facebook lead Ads"
Danny McMillan
DATAbrill.

What's the next step?
If you are looking for growing your R.O.A.S. give LeadsBridge a go and you'll learn what's the difference between a software and an ally!