Integrate PostUp with LeadsBridge

PostUp is an Email Service Provider with Omni-Channel capabilities. They're the industry leader in email marketing and provide an award-winning marketing platform.

We are proud that LeadsBridge is a PostUp partnership and part of the official Partner Program.

With LeadsBridge and PostUp, you can bridge the gap between Facebook Ads and your marketing and email activities. The integration is free for customers of both LeadsBridge and PostUp platform.
In this article, you'll learn how to connect your LeadsBridge account with PostUp.
Connect PostUp integration
Head over to the left sidebar and click on Integrations
Click on the Add New button
Enter a recognizable name for your integration
Click on the Browse button
Select "PostUp" from the providers list
Click on the Next button
Enter Username and Password to connect PostUp with LeadsBridge
Click on the Finish button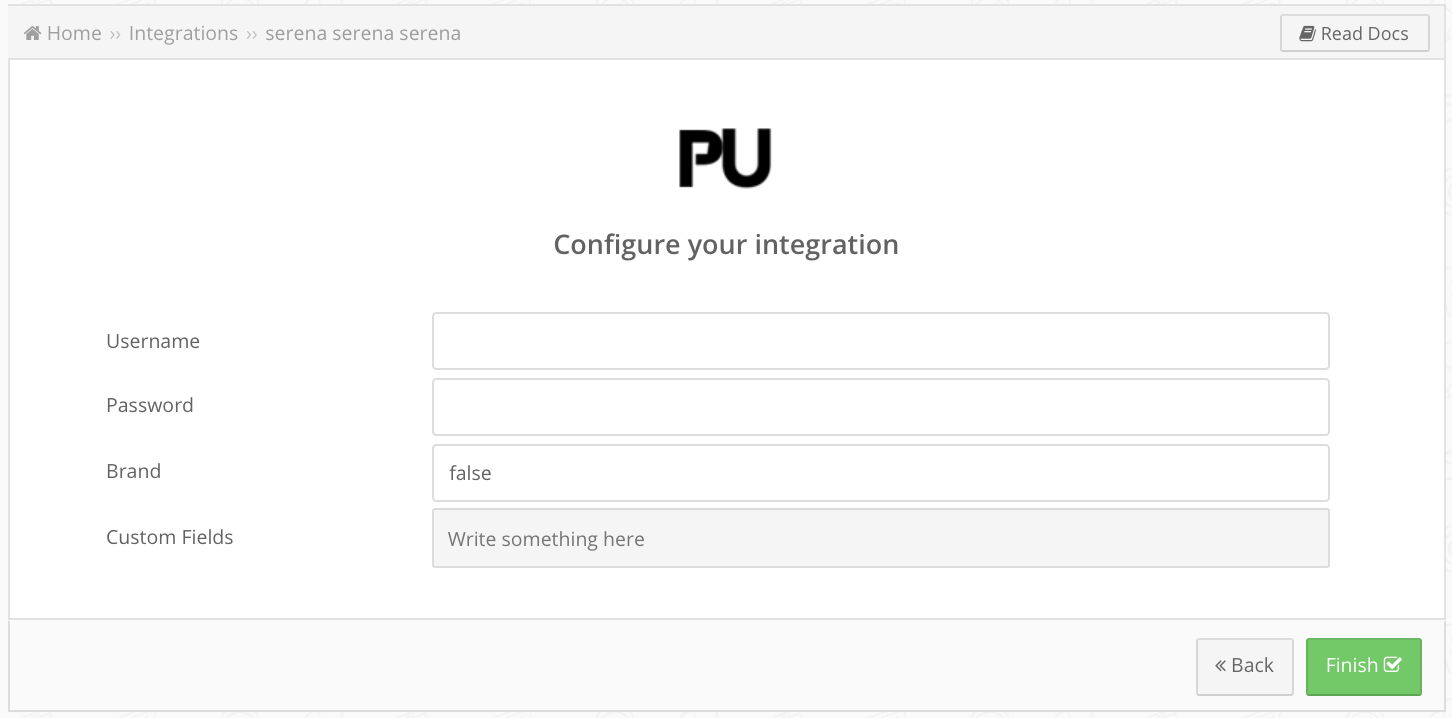 How to get the Username and Password
The Username and Password are the same that are used to log into your PostUp account.
Which entity concepts we support for PostUp
Recipient

A recipient is used for mailing previews. Users can then see how dynamic content or personalization tags will appear for that recipient.
Which segmentation concepts we support for PostUp
With LeadsBridge you may use these segmentation concept for PostUp.
Group

A group influences how consumers interpret information and make purchasing decisions. Reference groups influence what types of products you will purchase and which brand of product you choose.

List

A list is a number of connected items or names written or printed consecutively, typically one below the other.

Import Template

PostUp clients use import and send templates to manage recipient information and messaging. These templates allow clients to:

Configure all options for automatically importing recipient data and the Event Triggered Messages
Reference specific templates when using an API call or watch directory

Import Templates allow clients to predefine many aspects of their data feed including the:

Field mapping and delimiter
Subscriptions to list(s)
Duplicate record handling
Common questions for PostUp
How do I add custom fields?
If you are looking to sync more information with PostUp, you can use custom fields.
Please make sure they are already created inside your PostUp account.

Once done, you should add the relative custom fields name in the integration, where you see the Custom Fields option, as you can see in the screenshot below.
For our example, we used age, car and creation_date as custom fields.
How can I use my import templates?
To use your import templates and send data through them, follow these few steps:
enter the segmentation selection phase for the destination
Now you should see, among the possible segmentations, some segments with IMPORT LIST in front of your name
select your desired IMPORT LIST and click on NEXT
in the field matching phase you will then see new custom fields that reflect the various fields you set in the import template
How to add Custom Fields with PostUp integration?
Custom fields for this integration should be added manually. Please follow the steps below to add additional Custom Fields that you can match on the bridge settings.
Open your integration settings.
Head to the Custom Fields field.
Enter the field ID as stated in PostUp. This is required in order to sync data correctly.
Please note: the field needs to be already available (created) inside your system.
Repeat for each field you'd like to add.
Click Finish to make the configuration effective.
You'll find those Custom Fields, available to be matched, inside the "Fields Mapping" step of the bridge.
Related Articles
If you have any further questions regarding this matter, or if you need help to set up the connection between PostUp with LeadsBridge, do not hesitate to get in touch!