Generate more leads with the Market Quest For Insurance by Market Focus + Solve CRM integration
What is Market Quest For Insurance by Market Focus?
Market Quest for Insurance agents provides marketing automation that helps agents stay in contact with prospects, past clients and referral sources. The result is more sales from prospects and building a referral based business. Market Quest sends e-cards, newsletters, relationship email and video email to your clients and referral partners that help you stay top of mind and get more business. It's integration with Microsoft Outlook helps you schedule appointments and tasks. It's integration with iPhone, Android and other mobile devices means you have your database in your hand. We invite you to take a look at Market Quest's advanced technology and marketing automation that gets results.
Benefits of using Market Quest For Insurance by Market Focus
Stay in contact with prospects looking to buy insurance with informative and effective email. You'll easily stay in front of your prospects while they decide on insurance products. The email sell your capabilities and convince your prospects to choose you as their insurance agent. Increase referrals from loan originators and other professionals by including their photo and contact information on all letters and email sent to people they refer. When prospects become clients, stay in contact with them consistently with co-branded email and letters. Your referral partners love it because you are helping them stay in contact with prospects and referrals.
Why should I use Market Quest For Insurance by Market Focus?
Build business relationships with other professionals who can refer customers to you, such as loan officers, other insurance agents, CPA's, and financial planners. Market Quest automatically sends a weekly newsletter, birthday and holiday ecards to your referral partners to build loyalty and generate referrals. Many insurance agents have data in various places, such as loan origination systems, email systems, Outlook and Excel spreadsheets. Market Quest's intelligent importing features bring information from these different sources into one centralized database. Market Quest also has a special tool to eliminate duplicates.
Solve CRM is a modern Customer Relationship Management with useful options for project management.
Benefits of using Solve CRM
Solve CRM helps you manage interactions with your customers and coordinate your team members so that all coordinated teams spend less time communicating and more time planning and execution.
Why should I use Solve CRM?
Finally, with Solve CRM you will be able to get the benefits of using a simple, customer-oriented app. Solve CRM can have a big impact on your business.
About LeadsBridge
LeadsBridge is a suite of automation tools for startups and small businesses focused on solving important problems in the lead generation flows.
With LeadsBridge you can connect CRMs with any source you use to collect leads online.

If you rely on lead generation to run your business, LeadsBridge is your best friend when it comes to store everything into your CRM and generate better leads to close more deals.
Case study
Laurenzano Propiedades is a company involved in the real estate market since 30 years.
Other popular Solve CRM integrations offered by LeadsBridge
Leads Bridge has helped us tremendously with our online advertising and lead integration! It's so simple to set up and works to perfection! Highly recommend this to other online advertisers. The costumer support is second to none! Well worth the price!
0% Failure rate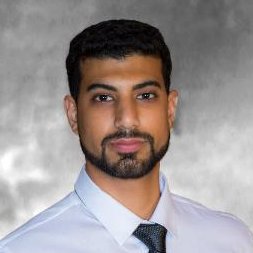 Shahar Yogev EVEREST DIGITAL MARKETING

Start automating Market Quest For Insurance by Market Focus with LeadsBridge
NOTE: Market Quest For Insurance by Market Focus is on our development queue.
Please click the button below to participate to the beta for free!