Generate more leads with the Mixpanel + Marketo integration
Mixpanel is a leading product analysis, that lets you track how people behave in your mobile or web application.
Benefits of using Mixpanel
Mixpanel enables you to discover how people use your application. By doing so, you can get the most relevant data you need to improve your app's performance with mobile & web analytics. Measure engagement. With Mixpanel you can measure the user's engagement with your app, by tracking time spent on it and actions people take.
Why should I use Mixpanel?
Mix Panel tools let you understand every user's journey. Advanced stats will give you an overview of the strengths and weaknesses of your app, in order to decide your next improvement to grow your business. Increase customers' retention Mix Panel allows you to increase retention and get customers come back to by using email and push notifications. Moreover, with Mixpanel you can track sources of web traffic, measure events and page views.
Marketo is a powerful, Best-in-Class marketing automation software that helps companies improve their businesses, building a strong engagement with customers and leads. Marketo has an impressive and advanced features set designed for companies of any size.
Benefits of using Marketo
Marketo enables you to manage your leads efficiently, by attracting new potential clients, covert them into subscribers and nurture them. Marketo sales insight With Marketo sales insight you have under control your entire sales process. Thanks to this feature, you are able to optimize your funnel to make more sales. Email Marketing tools Marketo's email marketing solution helps you build a strong and long-lasting relationship with your leads and customers. Thanks to marketing automation.
Why should I use Marketo?
Marketo allows you to automatically create many segments within your list, which correspond to different email marketing campaigns. Thanks to marketing automation, you'll be able to send more relevant content and offers to your leads and clients. Marketo social marketing Marketo enables you to integrate and manage your preferred social media channels within your marketing strategy, which allows you to increase the engagement of your audience on social media.
What you can do with Mixpanel and Marketo
Create new Marketo leads in static lists with Mixpanel
Create new Marketo leads in lists with Mixpanel
Update Marketo leads in static lists with Mixpanel
Update Marketo leads in lists with Mixpanel
About LeadsBridge
LeadsBridge is a suite of automation tools for startups and small businesses focused on solving important problems in the lead generation flows.
With LeadsBridge you can connect CRMs with any source you use to collect leads online.

If you rely on lead generation to run your business, LeadsBridge is your best friend when it comes to store everything into your CRM and generate better leads to close more deals.
Case study
Jidd Motors is a Premier Luxury Car Dealer, the North America's fastest growing family owned luxury dealership with a huge inventory of pre-owned luxury vehicles including Audi, BMW, Mercedes, Porsche just to name a few.
+41
Leads collected in 16 days
-400%
Cost per Acquisition
Other popular Marketo integrations offered by LeadsBridge
I'm a big proponent of LeadsBridge because of how simple and easy it makes a complex process like sending ADF / XML leads to a CRM. If you're having issues with connecting a CRM to your Lead Generations Ads on Facebook than this is a perfect tool. Getting your sales team leads in a timely manner is extremely important to close the deal. This tool has not only streamlined our leads process but has consequently improved our closing rate. Our automotive CRM's do not natively connect with Facebook Leads Ads. This tool solves that problem.
Clay Tucker Boiling Point Media
If you need a reliable way to connect multiple apps for passing lead/customer data (Facebook included) for your Non-profit organization and want to know you can access support whenever you need help, then use LeadsBridge. Furthermore, the basic and mid-plan that they offer have a very advantageous price.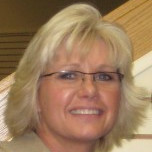 Renee Shannon Today's Benefit Group

Start Automating today!
Try LeadsBridge for free today or schedule a demo to see how LeadsBridge can help you scale your lead generation and marketing automation.