Generate more leads with the Optin Monster + Marketo integration
Optin Monster is a Lead Generation software that helps you maximize your marketing efforts and collect more leads on your website.
Benefits of using Optin Monster
Thanks to its powerful targeting and segmentation engine, you can show personalized messages to your website visitors Exit-Intent popups, Fullscreen Welcome Mats, Scroll boxes and more, based on user's behavior to maximize engagement, conversions, and sales.
Why should I use Optin Monster?
Optin Monster's A/B testing feature helps you eliminate the guesswork by letting you try different headlines, content, layouts, and styles to see what converts best. Optin Monster behavior detection rules combined with the Yes / No feature significantly increases your pageviews by redirecting engaged website visitors to your most popular pages. Moreover, Optin Monster uses time-sensitive behavior based offers to drastically reduce overall cart abandonment & boost sales.
Marketo is a powerful, Best-in-Class marketing automation software that helps companies improve their businesses, building a strong engagement with customers and leads. Marketo has an impressive and advanced features set designed for companies of any size.
Benefits of using Marketo
Marketo enables you to manage your leads efficiently, by attracting new potential clients, covert them into subscribers and nurture them. Marketo sales insight With Marketo sales insight you have under control your entire sales process. Thanks to this feature, you are able to optimize your funnel to make more sales. Email Marketing tools Marketo's email marketing solution helps you build a strong and long-lasting relationship with your leads and customers. Thanks to marketing automation.
Why should I use Marketo?
Marketo allows you to automatically create many segments within your list, which correspond to different email marketing campaigns. Thanks to marketing automation, you'll be able to send more relevant content and offers to your leads and clients. Marketo social marketing Marketo enables you to integrate and manage your preferred social media channels within your marketing strategy, which allows you to increase the engagement of your audience on social media.
What you can do with Optin Monster and Marketo
Create new Marketo leads in static lists with Optin Monster
Create new Marketo leads in lists with Optin Monster
Update Marketo leads in static lists with Optin Monster
Update Marketo leads in lists with Optin Monster
About LeadsBridge
LeadsBridge is a suite of automation tools for startups and small businesses focused on solving important problems in the lead generation flows.
With LeadsBridge you can connect CRMs with any source you use to collect leads online.

If you rely on lead generation to run your business, LeadsBridge is your best friend when it comes to store everything into your CRM and generate better leads to close more deals.
Case study
Laurenzano Propiedades is a company involved in the real estate market since 30 years.
Other popular Marketo integrations offered by LeadsBridge
If you need a reliable way to connect multiple apps for passing lead/customer data (Facebook included) for your Non-profit organization and want to know you can access support whenever you need help, then use LeadsBridge. Furthermore, the basic and mid-plan that they offer have a very advantageous price.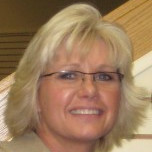 Renee Shannon Today's Benefit Group
Great ideas, perfect execution, simple, fast support, do not spend time to "test" others, LeadsBridge works perfectly! LeadsBridge is fast and reliable for collecting leads from Facebook Lead Ads and managing them in different CRM systems and advertising tools. If you have real estate businesses, LeadsBridge make the difference!
Kresimir Drvar Bluesun Hotels & Resorts

Start Automating today!
Try LeadsBridge for free today or schedule a demo to see how LeadsBridge can help you scale your lead generation and marketing automation.