Understand customer journey with Conversion Tracking Tool
Online & Offline Sync
Why you should use the Conversion Tracking Sync tool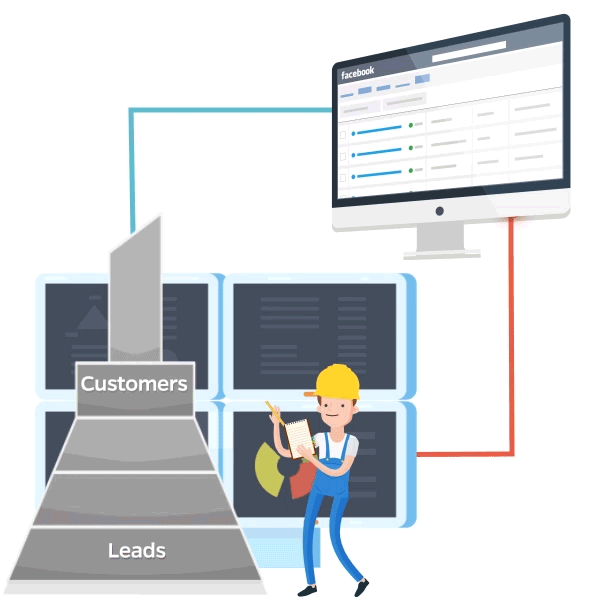 Offline Conversions Sync
Push your CRM data back to Facebook and understand where your customers came from.

Improve campaign performance
Use Facebook AI to improve the performance of your campaigns..

Track Micro conversions
Better evaluate the performance of your campaigns tracking every stage/action or your funnel.

Calculate campaign ROI
Push back the revenue generated through Facebook Ads and (really) calculate campaigns ROI.
353
Integrated with over CRMs and Email Marketing software
LeadsBridge syncs Custom Audiences with CRMs, Email Marketing software, Webinar software and miscellaneous tools.