Generate more leads with the Bronto + Marketo integration
Oracle + Bronto arms high-growth retailers with sophisticated marketing automation to maximize revenue opportunities.
The Bronto Marketing Platform powers personalized multichannel content that generates the higher engagement needed for retail success.
Keenly focused on the commerce marketer, Bronto continues its longstanding tradition as a leading email marketing provider to the global Internet Retailer Top 1000 and boasts a client roster of leading brands, including Rebecca Minkoff, Timex, Lucky Brand, Theory, Brooks Sports, Ashley Homestore and Christopher & Banks. For more information, visit Bronto.com
Marketo is a powerful, Best-in-Class marketing automation software that helps companies improve their businesses, building a strong engagement with customers and leads. Marketo has an impressive and advanced features set designed for companies of any size.
Benefits of using Marketo
Marketo enables you to manage your leads efficiently, by attracting new potential clients, covert them into subscribers and nurture them. Marketo sales insight With Marketo sales insight you have under control your entire sales process. Thanks to this feature, you are able to optimize your funnel to make more sales. Email Marketing tools Marketo's email marketing solution helps you build a strong and long-lasting relationship with your leads and customers. Thanks to marketing automation.
Why should I use Marketo?
Marketo allows you to automatically create many segments within your list, which correspond to different email marketing campaigns. Thanks to marketing automation, you'll be able to send more relevant content and offers to your leads and clients. Marketo social marketing Marketo enables you to integrate and manage your preferred social media channels within your marketing strategy, which allows you to increase the engagement of your audience on social media.
What you can do with Bronto and Marketo
Create new Marketo leads in static lists with Bronto
Create new Marketo leads in lists with Bronto
Update Marketo leads in static lists with Bronto
Update Marketo leads in lists with Bronto
About LeadsBridge
LeadsBridge is a suite of automation tools for startups and small businesses focused on solving important problems in the lead generation flows.
With LeadsBridge you can connect CRMs with any source you use to collect leads online.

If you rely on lead generation to run your business, LeadsBridge is your best friend when it comes to store everything into your CRM and generate better leads to close more deals.
Case study
Spinifex is local Independent Ranbuild Dealer, operating in Kelmscott since 2010. Spinifex produces sheds, with 100% Australian made Bluescope Steel.
-88%
Decrease cost per lead
Other popular Marketo integrations offered by LeadsBridge
If you need a reliable way to connect multiple apps for passing lead/customer data (Facebook included) for your Non-profit organization and want to know you can access support whenever you need help, then use LeadsBridge. Furthermore, the basic and mid-plan that they offer have a very advantageous price.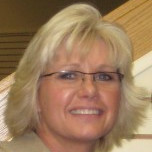 Renee Shannon Today's Benefit Group
Excellent customer service and platform for my Real Estate business. You should already be working with LeadsBridge. They are awesome! With LeadsBridge, I was able to duplicate my leads from Facebook.

Start Automating today!
Try LeadsBridge for free today or schedule a demo to see how LeadsBridge can help you scale your lead generation and marketing automation.