Generate more leads with the CallMonkey + Marketo integration
CallMonkey is a telemarketing software that helps companies to identify and interact with their leads and potential customers. Customers can upload a list of contacts to the platform, segment them and assign them to their specialized telemarketing teams.
Benefits of using CallMonkey
CallMonkey is useful for companies that want to leverage the skills of their staff in highly targeted segments of potential customers. To make collaboration between the telemarketing team in call centers and field sales teams easier and more fluid, it is important to provide telemarketing operators with a real-time view of the sales team's schedules, with the Cronofy API Calendar, CallMonkey users can link their organizations' calendars to the platform.
Why should I use CallMonkey?
By adding calendar synchronization, CallMonkey can facilitate the life of its customers through the use of the platform, improving the sales process by offering a better experience to the end user.
Marketo is a powerful, Best-in-Class marketing automation software that helps companies improve their businesses, building a strong engagement with customers and leads. Marketo has an impressive and advanced features set designed for companies of any size.
Benefits of using Marketo
Marketo enables you to manage your leads efficiently, by attracting new potential clients, covert them into subscribers and nurture them. Marketo sales insight With Marketo sales insight you have under control your entire sales process. Thanks to this feature, you are able to optimize your funnel to make more sales. Email Marketing tools Marketo's email marketing solution helps you build a strong and long-lasting relationship with your leads and customers. Thanks to marketing automation.
Why should I use Marketo?
Marketo allows you to automatically create many segments within your list, which correspond to different email marketing campaigns. Thanks to marketing automation, you'll be able to send more relevant content and offers to your leads and clients. Marketo social marketing Marketo enables you to integrate and manage your preferred social media channels within your marketing strategy, which allows you to increase the engagement of your audience on social media.
What you can do with CallMonkey and Marketo
Create new Marketo leads in static lists with CallMonkey
Create new Marketo leads in lists with CallMonkey
Update Marketo leads in static lists with CallMonkey
Update Marketo leads in lists with CallMonkey
About LeadsBridge
LeadsBridge is a suite of automation tools for startups and small businesses focused on solving important problems in the lead generation flows.
With LeadsBridge you can connect CRMs with any source you use to collect leads online.

If you rely on lead generation to run your business, LeadsBridge is your best friend when it comes to store everything into your CRM and generate better leads to close more deals.
Case study
Sense Buzz is an innovative international web agency, specialized in social media marketing, with a deep focus on Facebook and Instagram for business. Sharing the experience gained over the years, Sense Buzz helped hundreds of businesses in different markets grow through advertising.
Other popular Marketo integrations offered by LeadsBridge
We use LeadsBridge for our agency because they offer an awesome customer support, more customized integrations and overall, more reliable. Customer support is where they shine, I started using them almost 2 years ago and they have created a few different custom integrations for me and have helped troubleshoot integrations with me several times. If you need a custom integration between two apps and can't find one, LeadsBridge is the place to go.
Shannon Ryan Conversion Dojo
Oh boy, LeadsBridge support spent some time right then & there analyzing my case and suggesting best practices to run Facebook ads at best for my business. Freakin' amazing to get that level of support!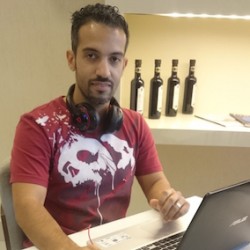 M. Jamal Paid Media Specialist

Start automating CallMonkey with LeadsBridge
NOTE: CallMonkey is on Waiting List.
Please click the button below to get free early access once it will be available.