Generate more leads with the Doctify + Marketo integration
Doctify is the go-to platform for patients looking to make educated decisions around managing their and their families health.
Benefits of using Doctify
Patients can search from more than 3,000 specialists in London and South- East England – with soon up to 30,000 specialists across all of the UK. When patients submit specialist reviews, this provides useful insights into the quality of healthcare services and helps future patients select the right specialist. This enables Doctify to act as a reassuring platform were the public can go for top-quality medical help and health information.
Why should I use Doctify?
Doctify is revolutionising the UK healthcare market enabling patients to search, compare and book medical specialist online. With this software you can search by condition, specialty, location or insurer, consider and compare verified patient reviews, see specialist availability and book appointment with the click of a button and submit your own review of your specialist experience for the benefit of future patients.
Marketo is a powerful, Best-in-Class marketing automation software that helps companies improve their businesses, building a strong engagement with customers and leads. Marketo has an impressive and advanced features set designed for companies of any size.
Benefits of using Marketo
Marketo enables you to manage your leads efficiently, by attracting new potential clients, covert them into subscribers and nurture them. Marketo sales insight With Marketo sales insight you have under control your entire sales process. Thanks to this feature, you are able to optimize your funnel to make more sales. Email Marketing tools Marketo's email marketing solution helps you build a strong and long-lasting relationship with your leads and customers. Thanks to marketing automation.
Why should I use Marketo?
Marketo allows you to automatically create many segments within your list, which correspond to different email marketing campaigns. Thanks to marketing automation, you'll be able to send more relevant content and offers to your leads and clients. Marketo social marketing Marketo enables you to integrate and manage your preferred social media channels within your marketing strategy, which allows you to increase the engagement of your audience on social media.
What you can do with Doctify and Marketo
Create new Marketo leads in static lists with Doctify
Create new Marketo leads in lists with Doctify
Update Marketo leads in static lists with Doctify
Update Marketo leads in lists with Doctify
About LeadsBridge
LeadsBridge is a suite of automation tools for startups and small businesses focused on solving important problems in the lead generation flows.
With LeadsBridge you can connect CRMs with any source you use to collect leads online.

If you rely on lead generation to run your business, LeadsBridge is your best friend when it comes to store everything into your CRM and generate better leads to close more deals.
Case study
Waylens is "the first camera system built for drivers, from the ground up". Started in 2014 by a group of car enthusiasts from Harvard and MIT, Waylens wanted to drive pre-orders through its website and Kickstarter page, so it engaged Social Fulcrum -a data-driven customer acquisition agency - to leverage paid social ads to drive new customer acquisition.
-51%
Cost per lead over 5 weeks
Other popular Marketo integrations offered by LeadsBridge
If you need a reliable way to connect multiple apps for passing lead/customer data (Facebook included) for your Non-profit organization and want to know you can access support whenever you need help, then use LeadsBridge. Furthermore, the basic and mid-plan that they offer have a very advantageous price.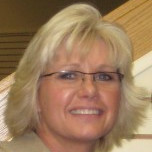 Renee Shannon Today's Benefit Group
I have to say, Zapier is more complex than LeadsBridge.

Start automating Doctify with LeadsBridge
NOTE: Doctify is on Waiting List.
Please click the button below to get free early access once it will be available.