Generate more leads with the Dropbox + Marketo integration
Dropbox is a file hosting tool that allows you to store and share your files online. With Dropbox, sharing your files is easy. You just need to create your personal profile, which is free, and install the app on your PC. Moreover, if you don't want to download the program on your PC, you can log in with your username and password and start uploading any type of file on specific folders in cloud. By doing so, you'll receive a special link that you can share with everyone you want.
Benefits of using Dropbox
Dropbox uses a Smart Sync technology that allows you to store your files into a folder on your PC. When you modify the content of a folder, the Smart Sync automatically keeps your shared folders up-to-date.
Why should I use Dropbox?
Thanks to Dropbox, you and your team can access to your shared folders and files wherever you are, 24/7. Dropbox is a great solution also for creating a backup of your important files when you have a limited space on your PC. Dropbox is also available for smartphone and tablets. You just need to download the free app and login with your username and password.
Marketo is a powerful, Best-in-Class marketing automation software that helps companies improve their businesses, building a strong engagement with customers and leads. Marketo has an impressive and advanced features set designed for companies of any size.
Benefits of using Marketo
Marketo enables you to manage your leads efficiently, by attracting new potential clients, covert them into subscribers and nurture them. Marketo sales insight With Marketo sales insight you have under control your entire sales process. Thanks to this feature, you are able to optimize your funnel to make more sales. Email Marketing tools Marketo's email marketing solution helps you build a strong and long-lasting relationship with your leads and customers. Thanks to marketing automation.
Why should I use Marketo?
Marketo allows you to automatically create many segments within your list, which correspond to different email marketing campaigns. Thanks to marketing automation, you'll be able to send more relevant content and offers to your leads and clients. Marketo social marketing Marketo enables you to integrate and manage your preferred social media channels within your marketing strategy, which allows you to increase the engagement of your audience on social media.
What you can do with Dropbox and Marketo
Create new Marketo leads in static lists with Dropbox
Create new Marketo leads in lists with Dropbox
Update Marketo leads in static lists with Dropbox
Update Marketo leads in lists with Dropbox
About LeadsBridge
LeadsBridge is a suite of automation tools for startups and small businesses focused on solving important problems in the lead generation flows.
With LeadsBridge you can connect CRMs with any source you use to collect leads online.

If you rely on lead generation to run your business, LeadsBridge is your best friend when it comes to store everything into your CRM and generate better leads to close more deals.
Case study
Laurenzano Propiedades is a company involved in the real estate market since 30 years.
Other popular Marketo integrations offered by LeadsBridge
The flexibility, constant improvement and increase in integrations make this an amazing service. With LeadsBridge, syncing leads from FB LeadAds into my real estate CRM is really easy to do and I Have been able to respond to leads faster than manually downloading them.
Alex Gonzales Excellence Empire Real Estate
We are the North Jersey Federal Bank, we use LeadsBridge because is a brilliant product that fills the void between Facebook and a business's CRM tool. Our lead generation and digital sales process have greatly benefited from the use of LeadsBridge.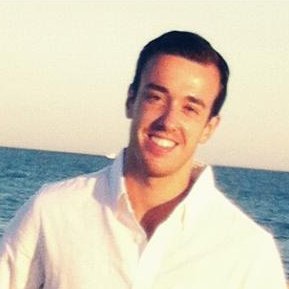 Colin Carrasquillo North Jersey Federal

Start Automating today!
Try LeadsBridge for free today or schedule a demo to see how LeadsBridge can help you scale your lead generation and marketing automation.