Automatically create audiences from Mixpanel with the Facebook Custom Audiences Integration
Mixpanel is a leading product analysis, that lets you track how people behave in your mobile or web application.
Benefits of using Mixpanel
Mixpanel enables you to discover how people use your application. By doing so, you can get the most relevant data you need to improve your app's performance with mobile & web analytics. Measure engagement. With Mixpanel you can measure the user's engagement with your app, by tracking time spent on it and actions people take.
Why should I use Mixpanel?
Mix Panel tools let you understand every user's journey. Advanced stats will give you an overview of the strengths and weaknesses of your app, in order to decide your next improvement to grow your business. Increase customers' retention Mix Panel allows you to increase retention and get customers come back to by using email and push notifications. Moreover, with Mixpanel you can track sources of web traffic, measure events and page views.
What is Facebook Custom Audiences?
Facebook Custom Audiences are an ad targeting option that allows you to reach a defined group of users with your ads. By targeting a Custom Audience, advertisers can decrease their marketing costs and improve the effectiveness of their campaigns.
Benefits of using Facebook Custom Audiences
The Facebook Custom Audiences allows you to reach and reconnect with customers you already know through Facebook ads. A personalized audience is a list, or group, created by Facebook, based on people who have previously shown interest in your website, company, product, app or services.
Why should I use Facebook Custom Audiences?
Because it is also possible to create a Facebook Custom Audiences of people uploading a customers list (CSV file). By doing so, businesses can reach their leads and clients while they are browsing on Facebook, in order to run a nurturing campaign and offers, with the aim to increase their customers' lifetime value.
What you can do with Mixpanel and Facebook Custom Audiences
About LeadsBridge
LeadsBridge is a suite of automation tools for startups and small businesses focused on solving important problems in the lead generation flows.
With LeadsBridge you can connect CRMs with any source you use to collect leads online.

If you rely on lead generation to run your business, LeadsBridge is your best friend when it comes to store everything into your CRM and generate better leads to close more deals.
Case study
Sense Buzz is an innovative international web agency, specialized in social media marketing, with a deep focus on Facebook and Instagram for business. Sharing the experience gained over the years, Sense Buzz helped hundreds of businesses in different markets grow through advertising.
Other popular Facebook Custom Audiences integrations offered by LeadsBridge
I use LeadsBridge for my agency from 2 years, 0% Failure rate! I use Facebook lead Ads and thanks to LeadsBridge, the acquisition, and management of my leads is no longer a problem!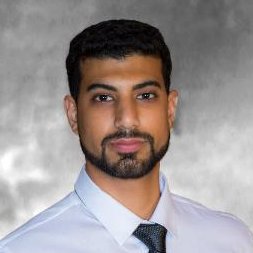 Shahar Yogev EVEREST DIGITAL MARKETING
A great tool in CRM connection for agencies! We looking for a tool which would connect our Facebook lead ads with Dealersocket CRM, and LeadsBridge met our demands. Support is great and quick to respond.
Sandra Todic AM Strategies

Start Automating today!
Try LeadsBridge for free today or schedule a demo to see how LeadsBridge can help you scale your lead generation and marketing automation.