Generate more leads with the ManyChat + Marketo integration
ManyChats is a Facebook Messenger marketing tool that allows you to set up your Facebook Messenger bot for marketing, sales and support. With ManyChats, creating your Messenger bot is free and easy, and you need no coding skills. In fact, ManyChats uses an intuitive drag`n`drop builder, that enables you to set up your Facebook Messenger bot without any technical problem. No programming required - you only need to connect your Facebook page to ManyChats and you`ll be up. By doing so, you'll be able to grow your audience, by providing a wide range of tools that allow you to convert more Facebook users into subscribers.
Benefits of using ManyChat
When people start a conversation with you, with ManyChats you can easily send automated messages to your subscribers. Considering its 80% open rates, Facebook Messenger is probably the best place to engage with your audience via chat.
Why should I use ManyChat?
ManyChats helps you nurture your leads, by sending them automatic sequences based on user actions or a time delay. This allows you to set up the sending rules and relax, while Facebook Messenger works 24/7 for you. With it, you'll be able to empower your customers' journey by connecting with your fans and followers through Facebook Messenger.
Marketo is a powerful, Best-in-Class marketing automation software that helps companies improve their businesses, building a strong engagement with customers and leads. Marketo has an impressive and advanced features set designed for companies of any size.
Benefits of using Marketo
Marketo enables you to manage your leads efficiently, by attracting new potential clients, covert them into subscribers and nurture them. Marketo sales insight With Marketo sales insight you have under control your entire sales process. Thanks to this feature, you are able to optimize your funnel to make more sales. Email Marketing tools Marketo's email marketing solution helps you build a strong and long-lasting relationship with your leads and customers. Thanks to marketing automation.
Why should I use Marketo?
Marketo allows you to automatically create many segments within your list, which correspond to different email marketing campaigns. Thanks to marketing automation, you'll be able to send more relevant content and offers to your leads and clients. Marketo social marketing Marketo enables you to integrate and manage your preferred social media channels within your marketing strategy, which allows you to increase the engagement of your audience on social media.
What you can do with ManyChat and Marketo
Create new Marketo leads in static lists with ManyChat
Create new Marketo leads in lists with ManyChat
Update Marketo leads in static lists with ManyChat
Update Marketo leads in lists with ManyChat
About LeadsBridge
LeadsBridge is a suite of automation tools for startups and small businesses focused on solving important problems in the lead generation flows.
With LeadsBridge you can connect CRMs with any source you use to collect leads online.

If you rely on lead generation to run your business, LeadsBridge is your best friend when it comes to store everything into your CRM and generate better leads to close more deals.
Case study
Jidd Motors is a Premier Luxury Car Dealer, the North America's fastest growing family owned luxury dealership with a huge inventory of pre-owned luxury vehicles including Audi, BMW, Mercedes, Porsche just to name a few.
+41
Leads collected in 16 days
-400%
Cost per Acquisition
Other popular Marketo integrations offered by LeadsBridge
LeadsBridge is great, and when a great company has great tech support it becomes superb. I requested a special integration for my agency and they made it, and fast, now my business on Facebook will improve thanks to them.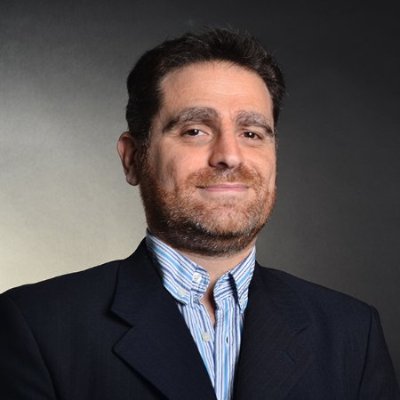 Gustavo Schnitman ProWeb Internet
It's super quick and easy to add an account into LeadsBridge. Everything has worked as it's supposed to and I've had zero issues. LeadsBridge helps us get our automotive leads from various sources into one place. Instead of having to manually download and check on leads, it automatically gets sent to the client.
Tricia Ryzner Reunion Marketing

Start Automating today!
Try LeadsBridge for free today or schedule a demo to see how LeadsBridge can help you scale your lead generation and marketing automation.