Generate more leads with the ZenDesk + Marketo integration
ZenDesk is a customer support service for businesses and companies that allows you to offer a first-class customer support to your clients and prospect. ZenDesk's software is designed to optimize your customer relationship by empowering the collaboration within team members. ZenDesk helps your company be more flexible and increases the trust of your customers.
Benefits of using ZenDesk
Thanks to ZenDesk, you can also collect a huge quantity of data that allows you to turn a short chat with a prospective client into a long-lasting relationship. ZenDesk allows you to offer a customer service that stands out of the crowd, because its software is designed to help your team members be more efficient and fast.
Why should I use ZenDesk?
Moreover, ZenDesk provides you insights and data about the most relevant metrics of your business, like the level of engagement with your customers and much more. ZenDesk is a helpful software for growing your business at scale. In fact, you can connect the platform with your favorite business tools and partners and take the most of of your customers support efforts.
Marketo is a powerful, Best-in-Class marketing automation software that helps companies improve their businesses, building a strong engagement with customers and leads. Marketo has an impressive and advanced features set designed for companies of any size.
Benefits of using Marketo
Marketo enables you to manage your leads efficiently, by attracting new potential clients, covert them into subscribers and nurture them. Marketo sales insight With Marketo sales insight you have under control your entire sales process. Thanks to this feature, you are able to optimize your funnel to make more sales. Email Marketing tools Marketo's email marketing solution helps you build a strong and long-lasting relationship with your leads and customers. Thanks to marketing automation.
Why should I use Marketo?
Marketo allows you to automatically create many segments within your list, which correspond to different email marketing campaigns. Thanks to marketing automation, you'll be able to send more relevant content and offers to your leads and clients. Marketo social marketing Marketo enables you to integrate and manage your preferred social media channels within your marketing strategy, which allows you to increase the engagement of your audience on social media.
What you can do with ZenDesk and Marketo
Create new Marketo leads in static lists with ZenDesk
Create new Marketo leads in lists with ZenDesk
Update Marketo leads in static lists with ZenDesk
Update Marketo leads in lists with ZenDesk
About LeadsBridge
LeadsBridge is a suite of automation tools for startups and small businesses focused on solving important problems in the lead generation flows.
With LeadsBridge you can connect CRMs with any source you use to collect leads online.

If you rely on lead generation to run your business, LeadsBridge is your best friend when it comes to store everything into your CRM and generate better leads to close more deals.
Case study
Fisique is a Health Club in the heart of Boston's Financial District that was established in 2006. The company specializes in a knowledge-based health experience with an upscale executive feel.
+15
Number of new memberships
Other popular Marketo integrations offered by LeadsBridge
I have a Food and Beverages retail and LeadsBridge saves me a lot of time and headache with the new FB Leads Ads format (great results with these ads). LeadsBridge automated the email subscriber being added to my list in real time so prospects get that important email right away.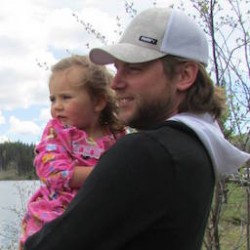 Joel Raitt OkanaganWine.club
We like best about LeadsBridge is that the bridges and emails are being sent to our clients in real time. In the automotive industry, you need to act on every lead fast and leadsbridge helps our clients be able to achieve that. LeadsBridge allows us to free up a lot of time by simply creating a bridge from the facebook form to the email notifier where as soon as lead comes in it gets sent. No more checking pages and forms every few hours. We work with the client to be able to customize the email that we send them and after a quick set up in LeadsBridge, the emails will come through directly to a specified email.
Nickolas Romas AdTorque Edge

Start Automating today!
Try LeadsBridge for free today or schedule a demo to see how LeadsBridge can help you scale your lead generation and marketing automation.