Generate more leads with the Teamleader + Marketo integration
Teamleader unifies CRM, project planning and invoicing in a simple and intelligent tool - helping businesses work better. It helps you and your team work smarter, so your small business thrives. Since Teamleader allows you to take charge of operational essentials, you can focus on projects and relationships. By bringing CRM, sales, project management and invoicing together with an intuitive software solution, Teamleader enables your team to collaborate, organize and build your business.
Benefits of using Teamleader
Using Teamleader you can manage all contacts from one place, get a clear overview, and build better relationships; follow up on each potential customer, improving your sales process and seal the deal more efficiently. Moreover, Teamleader's tools help you manage projects at the click of a mouse, respect deadlines & budgets and collaborate as a team. You can keep track of hours worked, improve your team's productivity and your bottom line, schedule and track meetings, tasks and events for you or other team members and much more.
Why should I use Teamleader?
Teamleader believes in optimizing CRM, invoicing, and project management and delivers relevant insights so users can build, organize and collaborate. Moreover, Teamleader offers valuable content to customers, partners and community on how to boost business; it gives the chance to participate to workshops on lead management, holds talks on how to grow. In short, it inspires others by sharing ideas - enabling businesses to focus on what matters. The trust and credibility make Teamleader a sustainable partner for the long term. Teamleader is an affordable solution that provides users with data, tutorials, reports, how-tos, integrated tools – and excellent customer service. Users can rely on Teamleader to find helpful ways to optimize their methods and improve their workflow with well-designed software and new ideas.
Marketo is a powerful, Best-in-Class marketing automation software that helps companies improve their businesses, building a strong engagement with customers and leads. Marketo has an impressive and advanced features set designed for companies of any size.
Benefits of using Marketo
Marketo enables you to manage your leads efficiently, by attracting new potential clients, covert them into subscribers and nurture them. Marketo sales insight With Marketo sales insight you have under control your entire sales process. Thanks to this feature, you are able to optimize your funnel to make more sales. Email Marketing tools Marketo's email marketing solution helps you build a strong and long-lasting relationship with your leads and customers. Thanks to marketing automation.
Why should I use Marketo?
Marketo allows you to automatically create many segments within your list, which correspond to different email marketing campaigns. Thanks to marketing automation, you'll be able to send more relevant content and offers to your leads and clients. Marketo social marketing Marketo enables you to integrate and manage your preferred social media channels within your marketing strategy, which allows you to increase the engagement of your audience on social media.
What you can do with Teamleader and Marketo
Create new Marketo leads in static lists with Teamleader
Create new Marketo leads in lists with Teamleader
Update Marketo leads in static lists with Teamleader
Update Marketo leads in lists with Teamleader
About LeadsBridge
LeadsBridge is a suite of automation tools for startups and small businesses focused on solving important problems in the lead generation flows.
With LeadsBridge you can connect CRMs with any source you use to collect leads online.

If you rely on lead generation to run your business, LeadsBridge is your best friend when it comes to store everything into your CRM and generate better leads to close more deals.
Case study
Leboha is an e-commerce for wellness products run by Brett and Rochelle, a husband + wife team (plus two kiddos and a pup). Leboha translates to "thankful" in a native language of South Africa.
- 85%
Cost per conversion
Other popular Marketo integrations offered by LeadsBridge
I use LeadsBridge for my agency from 2 years, 0% Failure rate! I use Facebook lead Ads and thanks to LeadsBridge, the acquisition, and management of my leads is no longer a problem!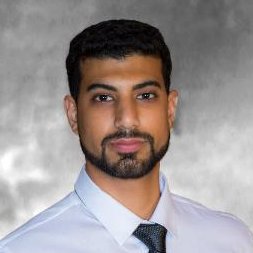 Shahar Yogev EVEREST DIGITAL MARKETING
I'm a big proponent of LeadsBridge because of how simple and easy it makes a complex process like sending ADF / XML leads to a CRM. If you're having issues with connecting a CRM to your Lead Generations Ads on Facebook than this is a perfect tool. Getting your sales team leads in a timely manner is extremely important to close the deal. This tool has not only streamlined our leads process but has consequently improved our closing rate. Our automotive CRM's do not natively connect with Facebook Leads Ads. This tool solves that problem.
Clay Tucker Boiling Point Media

Start Automating today!
Try LeadsBridge for free today or schedule a demo to see how LeadsBridge can help you scale your lead generation and marketing automation.