Let Facebook, Google
and LinkedIn communicate with your CRM
We offer you over 370 integrations and custom tailor-made solutions, depending on your needs. Our experts are ready to make it happen.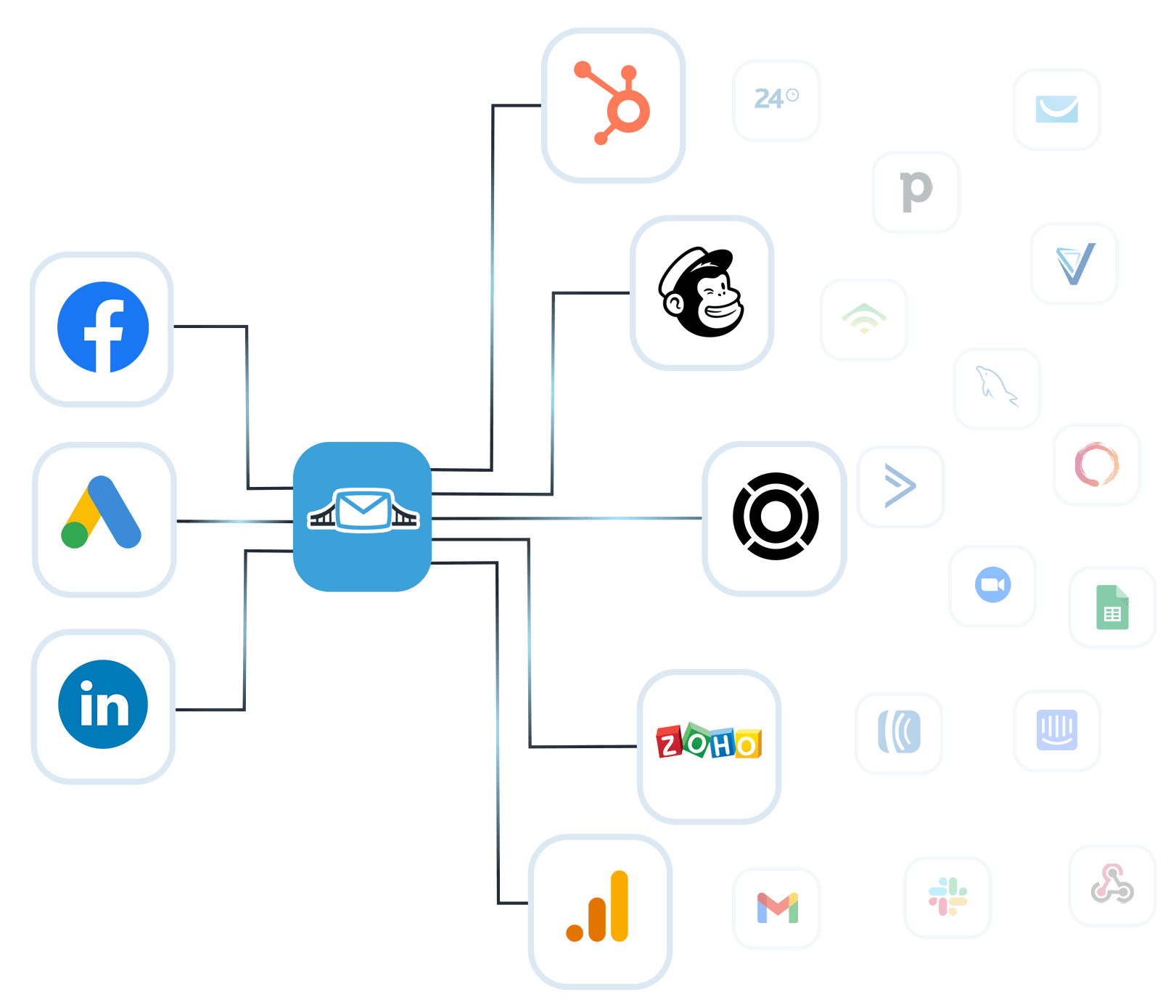 LEADSBRIDGE IS THE OFFICIAL VENDOR OF THESE AMAZING COMPANIES





Featured customers
"
"I work in the Education sector and I use LeadsBridge to quickly download the leads from Facebook leads ADS to our CRM and thanks to them, I started saving a lot of time doing it! Moreover, LeadsBridge is easy to use, has a competitive price and support is always ready to help you."
"
"LeadsBridge is great!! I think this is the most efficient way to send your leads to your CRM or Email software from Facebook, very recommended for marketing agencies. I use it for more than 30 customers."
"
"Great ideas, perfect execution, simple, fast support, do not spend time to "test" others, LeadsBridge works perfectly! LeadsBridge is fast and reliable for collecting leads from Facebook Lead Ads and managing them in different CRM systems and advertising tools. If you have real estate businesses, LeadsBridge make the difference!"
Kresimir Drvar
Bluesun Hotels & Resorts.
"
"You guys are really on it with the customer service. I was able to get everything up and running on my end. Your team was able to troubleshoot my issues with Facebook ads and we are good now."
Chris McCay
Knight Capital Funding.

What's the next step?
If you are looking for growing your R.O.A.S. give LeadsBridge a go and you'll learn what's the difference between a software and an ally!