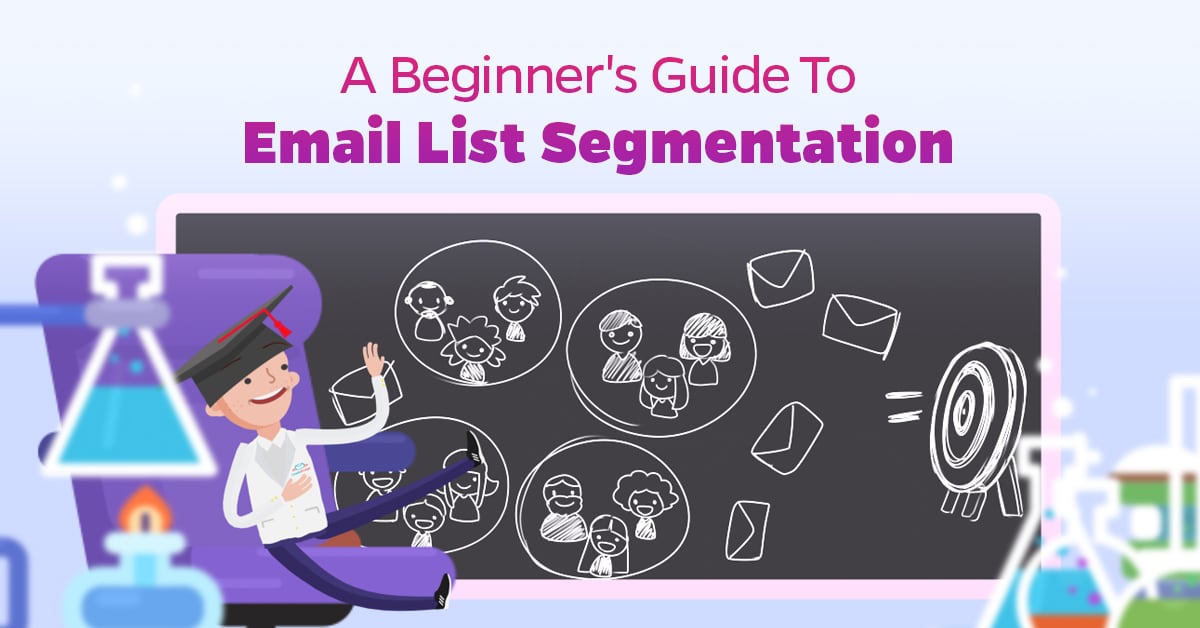 Email marketing can be overwhelming sometimes. We've all wondered how we can increase open rates, click-throughs and conversions.
An inbox is a very personal space to be in.
If you're able to capture someone's email address you want to do your best to send them quality content that's relevant to them without bombarding them too much.
How do you do that?
Great question, you can engage with your list in a way that's extremely targeted and less obtrusive with segmentation.
What is segmentation?
Segmentation is the process of dividing a broad consumer or business market into sub-groups of consumers (known as segments) based on shared characteristics.
Segmenting your customers and prospects into buckets is a more personalized approach to marketing. You're able to segment based on things like:
Industry
Purchase interests
Past purchases
Buying frequency
Geography
Age
Gender
Organization type
Job function
Education level
Seniority level
By doing this, you're able to speak to your prospects and customers in a way that's more tailored to their interests. Not only will this increase your open rates but it will also increase click-throughs and conversions.
Your customers will notice your targeted messages and look forward to your emails. Often times, it's the reverse – customers become uninterested, stop opening your emails or unsubscribe from your list.
To give you a breakdown of some of the ways you can segment which was mentioned up above, I'm going to break down some of the segments. Let's start with industry.
Segmenting by industry can be helpful if you offer a product or service that suits many different industries. For example, if you sell PR services you can cater to multiple industries (fashion, beauty, health, hospitality, etc). It's important to talk to all of these prospects differently – they all have different needs specific to their industry and their business. This is a great way to segment your list and create different marketing messages that apply.
Past purchases are another great way to segment your list. This will help you upsell other products that are complimentary to the one your customer just bought.
You can send them a "Since You Bought X Item" email. This email says something to the effect of, "since you bought x item, we thought you might like this." There are many ways to package an upsell based on the customer's past purchases. It also works well if you come out with a similar but better version of the product later on.
Segmenting based on buying frequency is one of my favorite ways to segment a list. Why, you ask?
Because this can double for some sort of loyalty program.
If your customer doesn't frequently buy from you, sending them targeted emails can increase the money they spend with your brand. For those who spend a lot of money with your brand, you can send targeted emails rewarding them for their loyalty.
For example, if you're about to launch a new product, which is first come first serve you can allow them to hold a spot at the front of the line. Or, you can give them access to a huge sale a day before it goes live to everyone else. There are many ways you can reward your VIP customers with this type of segmentation.
Another common one is job function. Someone who handles marketing has different needs and interests from someone who handles billing or customer service. Send content that's relevant to the person who's reading it. They'll thank you for it by staying subscribed to your list and reading your emails.
There are many other ways to segment your list. The important thing is to send your audience content that's relevant to them.
I'd love to hear how you segment your list. Comment below and let me know.