Integrate your CRM to optimize and measure the ROAS of your digital advertising strategy
LeadsBridge connects over 370 tools with the most popular advertising platforms and lead generation sources, including tailor-made integrations.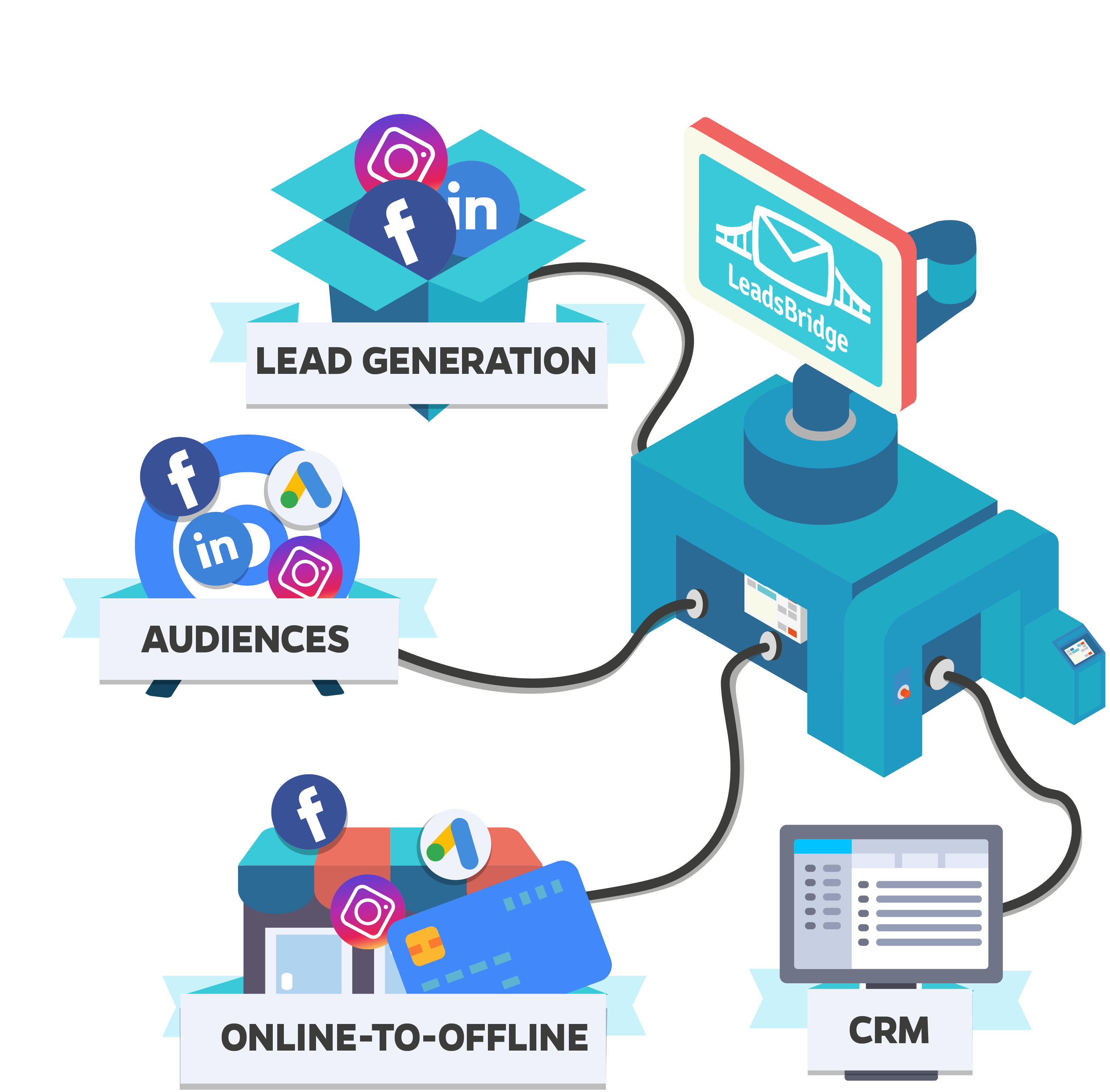 LEADSBRIDGE IS THE OFFICIAL VENDOR OF THESE AMAZING COMPANIES





Featured customers
"Their list syncing integration with HubSpot and Facebook has removed a pain point in our workflow and continues to be reliable for our agency."
Ryan Remstad
BackStage.
"The one thing I love most about LeadsBridge is that the automotive leads are synced in real time to a client who needs to be quick on turnarounds. The functionality behind leads bridge is fantastic with multiple options and ways we can send out leads, whether it is via a webhook to a dashboard or directly to a client, and even the option to send to a group of receivers depending on the answers that the user selected."
Nickolas Romas
AdTorque Edge.
"I manage an Automotive business and LeadsBridge can satisfy all your needs! Fantastic integration with Facebook Ads, nevermore without LeadsBridge!"
Santiago Oliver
ForteCar.
"I love their new integration system - it is better than Zapier  and more utilized when it comes to integrating with other marketing apps. I'm really happy to use their services - we automated many of our Human Resources processes just by connecting their service with Vervoe & Typeform.  Thanks to LeadsBrdige I can instantly send an email to those who interest in my ads. Right now, we use all Lead Ads to promote our contents and collect information of those who show interest with our content to subscribe to them by MailChimp...."
Yiğit Konur
Zeo Agency.

What's the next step?
If you are looking for growing your R.O.A.S. give LeadsBridge a go and you'll learn what's the difference between a software and an ally!