Integrate your CRM to optimize and measure the ROAS of your digital advertising strategy
LeadsBridge connects over 370 tools with the most popular advertising platforms and lead generation sources, including tailor-made integrations.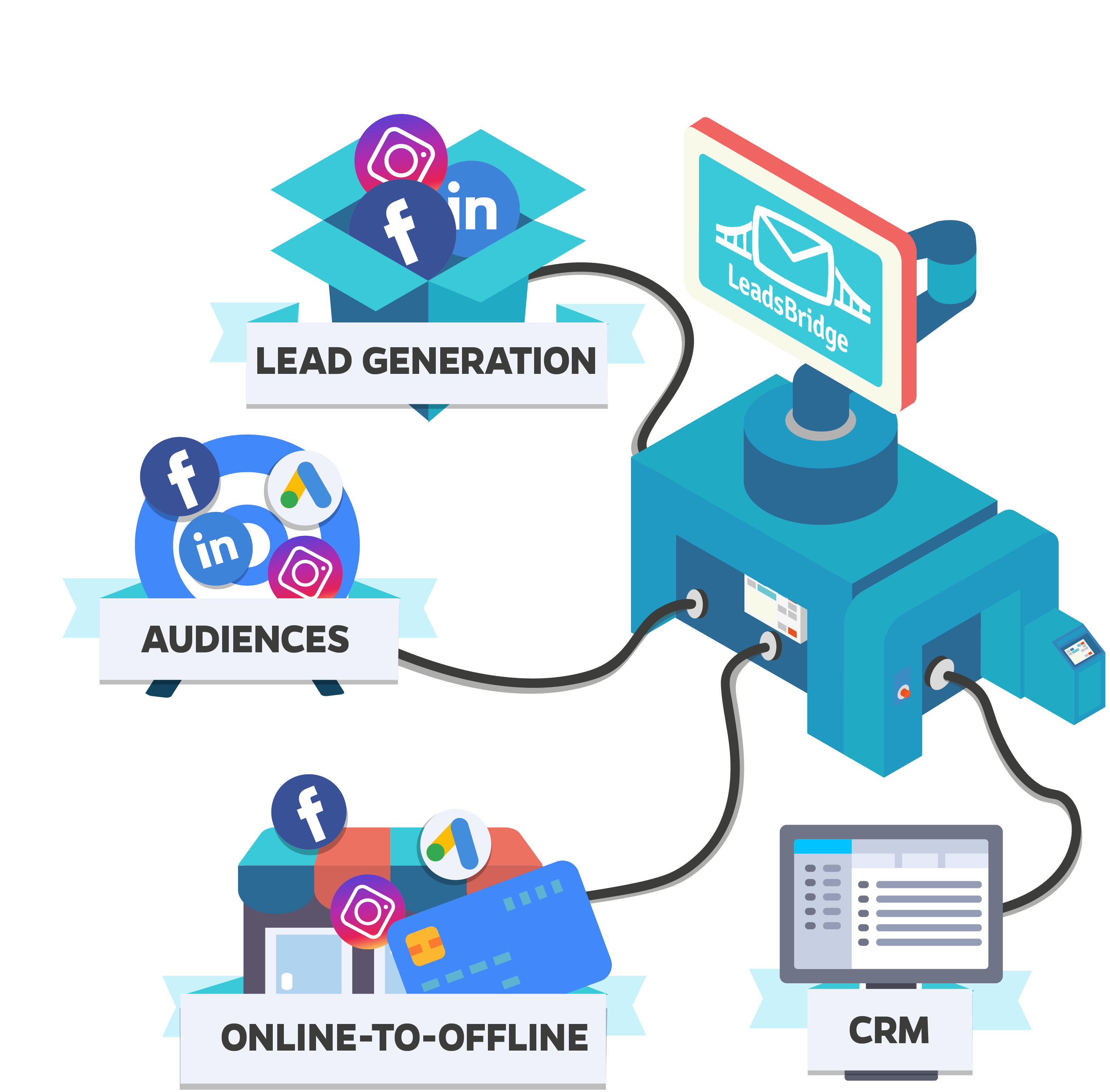 LEADSBRIDGE IS THE OFFICIAL VENDOR OF THESE AMAZING COMPANIES





Featured customers
"
"LeadsBridge is practical software used to "bridge" from FB leads to anything and vice-versa. Moreover, LeadsBridge works perfectly and in real time for my Online Media business. Works from FB to CRM's and from CRM's to FB. And they are developing more and more integrations."
Leonardo Coutiño Coutiño
Optimus digital mx.
"
"Our main priority is working on our leads as soon as they have been collected in the CRM. Pixel enhancer also works like a charm, it really does the work. If you manage an Agency and take Facebook lead generation seriously this is the tool to integrate into your digital strategy."
Jorge Hernández
Skyward SEO S.L.
"
"Wow, clever stuff and much appreciated! Would never have been able to do that! You guys rock! You can add absolutely fantastic and world-class support. If you have a financial business, using LeadsBridge to manage the flow of leads from Facebook is essential."
"
"I use LeadsBridge for my agency, I found it easy to set up and has helped us get our Facebook ad leads into Hubspot instantly so we can action them right away!"
Katherine Elliott
FunctionPoint.

What's the next step?
If you are looking for growing your R.O.A.S. give LeadsBridge a go and you'll learn what's the difference between a software and an ally!