Let Facebook, Google
and LinkedIn communicate with your CRM
We offer you over 380 integrations and tailor-made solutions, depending on your needs. Our experts are ready to make it happen.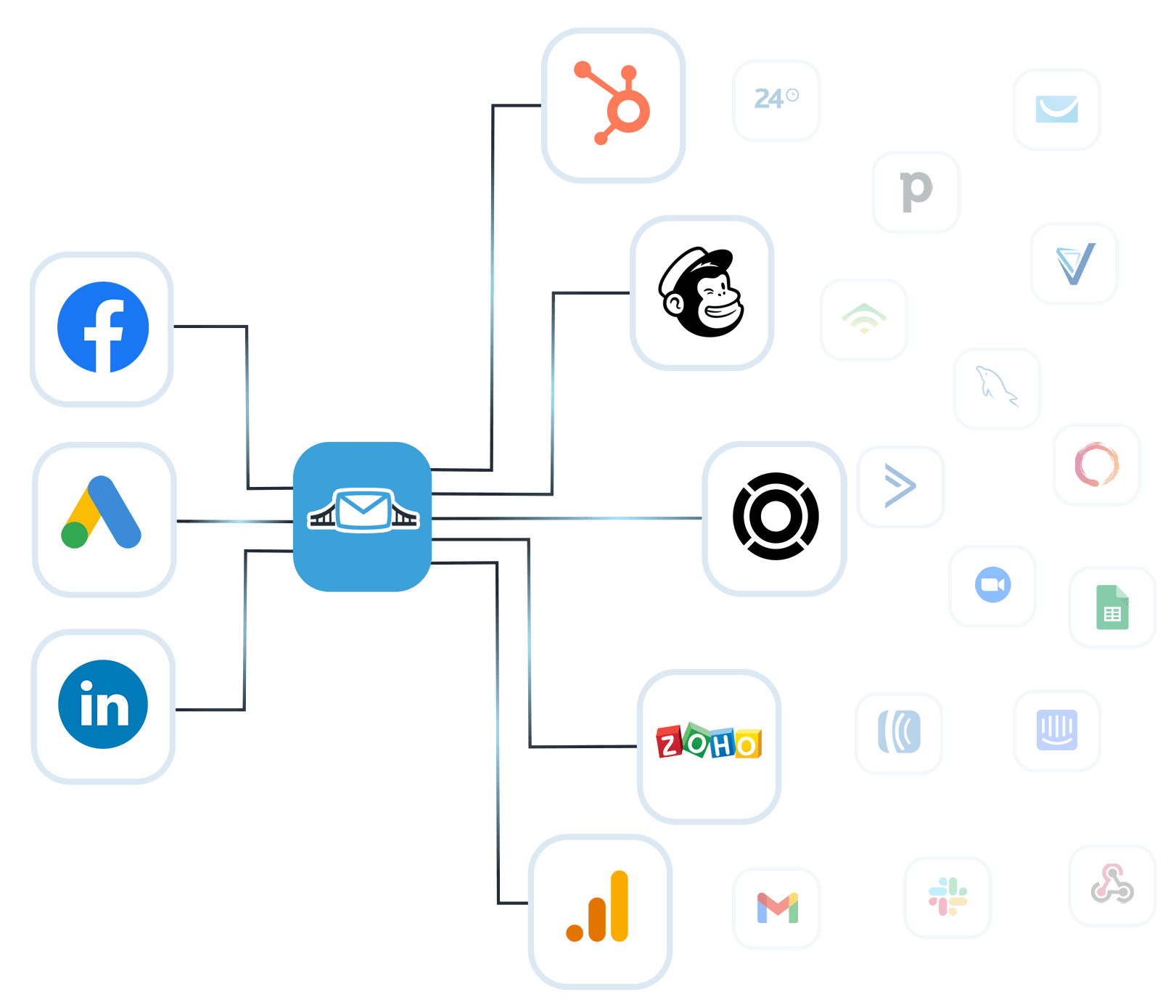 LEADSBRIDGE IS THE OFFICIAL VENDOR OF THESE AMAZING COMPANIES





Featured customers
"
"We are the North Jersey Federal Bank, we use LeadsBridge because is a brilliant product that fills the void between Facebook and a business's CRM tool. Our lead generation and digital sales process have greatly benefited from the use of LeadsBridge."
Colin Carrasquillo
North Jersey Federal.
"
"We have been using LeadsBridge for about a year now and have always been happy with the product. They always answer any product related question promptly. Thanks to LeadsBridge I was also able to connect the Facebook lead ads to my CRM. Absolutely recommended for educational platforms!"
Vanessa Law
Open Colleges.
"
"My automotive CRM is not compatible with Facebook. LeadsBridge has been a wonderful tool to bridge leads and customer information to my CRM and more importantly to my salesmen, so they have knowledge of what specific vehicle the customer is inquiring on. By now, we are able to capture leads directly to our CRM using social media that we would not have been able to without LeadsBridge."
Kristina Kaecker
Kunes Country Auto Group.
"
"I run Facebook Ads for clients so I wanted to find something that was reliable, easy to use and cost effective. I tested out a few other products and LeadsBridge is the best for my agency!"
Amy Crane
sociallabmarketing.com.

What's the next step?
If you are looking for growing your R.O.A.S. give LeadsBridge a go and you'll learn what's the difference between a software and an ally!