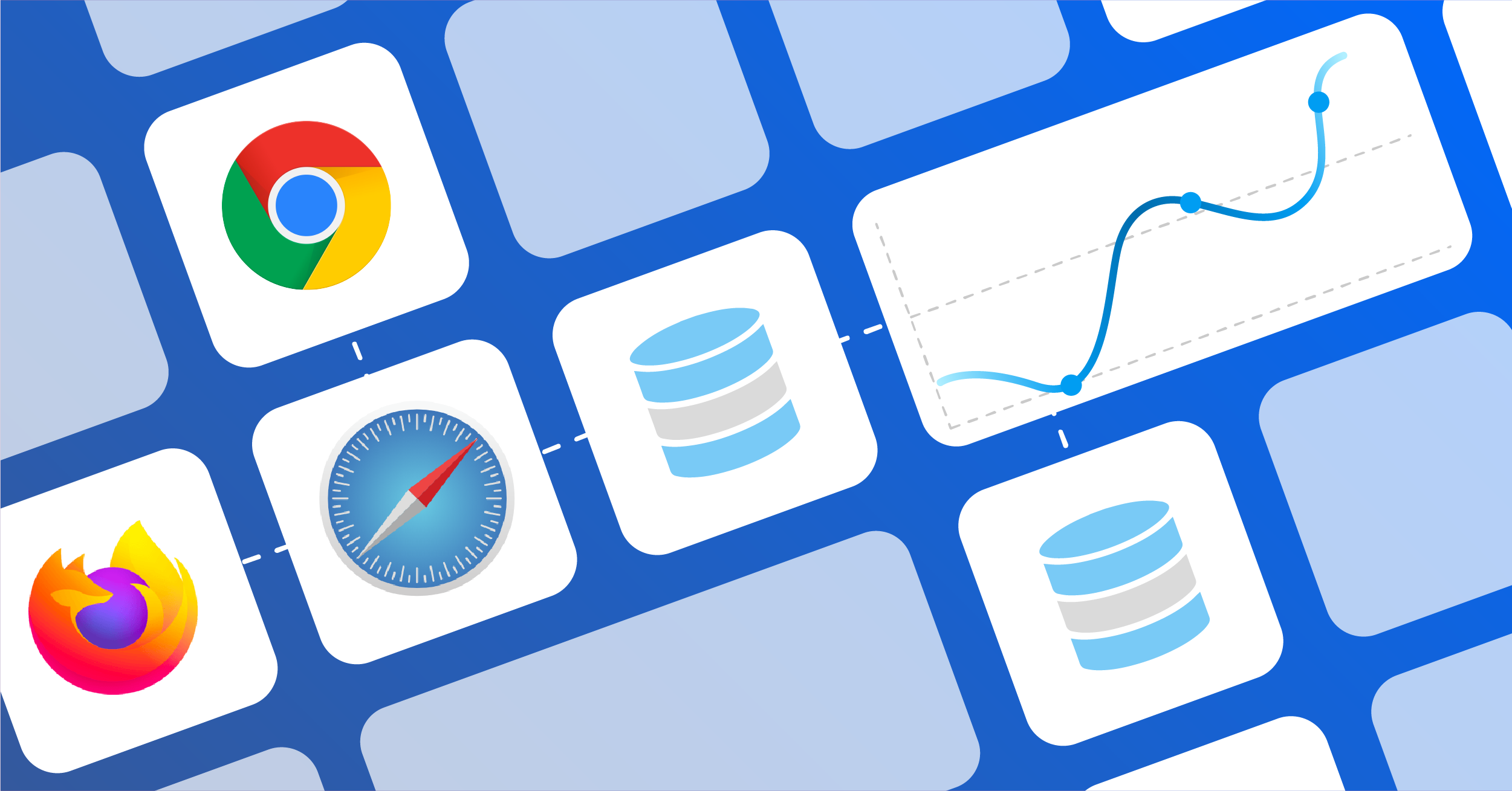 Cookie-based advertising is dying and the way business can target their audience will necessarily have to shift accordingly.
In the past few years, in fact, the market has been impacted by new privacy regulations, such as the GDPR in May 2018 and the California Consumer Privacy Act of June of the same year. During Facebook's F8 developer conference in April 2019, Mark Zuckerberg famously stated that 'the future is private' and that Facebook is becoming a privacy-focused communications platform. The end of 2020 also saw the introduction of a new European ePrivacy regulation that aims to strengthen existing EU law on the protection of personal data.

Following this trend, market players such as Apple Safari and Mozilla Firefox have since long developed Intelligent Tracking Prevention (ITP) systems, and now Google Chrome is next in phasing out third-party cookies with the goal of improving privacy and security on the web.
In February 2020, with the release of Chrome 80, an updated version of the most popular web browser, Google was meant to enforce a new secure-by-default cookie classification system called SameSite. The SameSite cookie implementation is meant to restrict cookies to first-party access by default and asking businesses to specifically mark cookies for third-party contexts. This is seen as an initial step to eventually phase out third-party cookies entirely. However, in the light of COVID-19, the company decided to postpone its enforcement to avoid creating further instability in the advertising world.
As Google Chrome accounts for more than half of the global website traffic this change in its cookie policies will have a sizable impact on the online advertising ecosystem. Combined with the other regulations, ITPs, and policies implemented so far this change is significantly reducing — if not entirely blocking — the ability for advertisers to send offsite signals to publishers, which is key to run effective marketing campaigns.
We already discussed more in detail why browser-based tracking is fading out, so in this article, we focus on how businesses can maintain the ability to pass on signals to publishers without relying on cookies, pixels, and browser-based tracking systems.
How to utilize cookieless tracking
In light of all of these new laws, regulations, and rules, it is important to understand how to track and advertise without relying on cookies. Cookieless advertising is a newer concept, but it's definitely possible, and as time goes on, it'll get easier.
So, how is cookieless tracking done? By using first-party data instead. Think about it: you already have this information stored in your CRM, email marketing tools, and other tools in your marketing stack. Instead of just letting it sit there, you can utilize it to create a custom audience based on real customer data.
In a way, this data is far more accurate than any third-party data. This means that by using this data, you are attracting people with similar traits to those who are already using your product.
As someone who may be used to third-party tracking, the shift to using first-party data might seem a little strange and overwhelming, but there are solutions out there to help this transition and make it much easier to continue as normal and still remain GDPR and CCPA compliant.
Facebook CAPI solution
Cookieless advertising is something that we're all going to have to get used to, but that doesn't mean that there aren't any tools to help. Facebook Conversions API (CAPI) is one of the best cookieless tracking solutions out there.
Facebook has worked hard to make sure that their tool abides by all regulations while allowing for cookieless tracking. Essentially, CAPI lets you send the data that you've collected in your various tools straight to Facebook Ads Manager, allowing for a more streamlined server-side attribution.
You may be familiar with Facebook Pixel, but this is much different. Pixel collects data from events and conversion data, whereas CAPI collects your own data (customer IDs and purchase events) and then sends them to Facebook. When combined with the power of LeadsBridge, both tools can be utilized to their full potential. Here's a good visual of how our solution works to make this process easier.

There are a few ways to set up Facebook CAPI for your campaigns, and we've gone over them in our comprehensive guide on how to set up Facebook Conversions API. If you'd like more information on how it's done, be sure to check out that article.
Or, if you'd like more information on all the Facebook CAPI integrations that we offer, then be sure to check out our CAPI integrations page.
A data resiliency solution
As businesses can no longer track people's behavior across websites through pixels, it will limit their ad serving or retargeting campaigns based on users' browser history and behavior. For instance, it will limit the ability to rely on things such as:
website analytics
conversions tracking
marketing personalization for returning visitors
A/B-testing to improve performances
and more
However, businesses can still leverage web cookies by turning them into first-party data or server cookies. In other words, businesses can collect information about their website visitors, leads, and customers by storing them as first-party data and then pushing them directly to different publishing platforms.
A data resiliency solution enables companies to maintain a full-funnel tracking system that involves online, offline and off-site events.
Leveraging first-party data to improve marketing performances is already a common practice for many businesses that do omnichannel retargeting with CRM-based custom audiences and the measurement of offline conversions. It enables companies to achieve omnichannel excellence by optimizing their campaigns based on offline conversions attribution, retargeting high-intent audiences, and surfacing better visibility into ROAS with closed-loop reporting
Leveraging first-party data now will become the norm for any other marketing signal: instead of using browser-based tracking, businesses will share information with publishers through server-to-server tracking.
What is server to server tracking?
Server to server tracking is when a unique ID is assigned to a web visitor who interacts on a webpage by clicking on a specific link, filling a form, or visiting a page. The unique ID is stored on a private server and it can be matched later on if the user linked to the same ID interacts again on the same website with a trackable action. The information stored in the server is private and can be pushed to publishers' servers for marketing purposes.
In other words, a server-to-server tracking solution allows advertisers to send marketing signals to publishers like Facebook, Google, Instagram, LinkedIn, Pinterest, directly from a private server. As the pixel snippets tracking purchases, items in the cart, and new leads will disappear, server to server conversion tracking helps companies to store important information about their potential customers in a private server. The information can then be processed as if they were browser pixel events and they can be leveraged in order to measure and optimize advertising campaigns.
The benefits of Server to Server Conversion Tracking
There are many benefits that come with changing the process of sending information to advertising publishers through a centralized server-to-server conversion tracking solution. Four are particularly important:
1)Data control: first of all, businesses can have much greater control over the data they want to send to the publishing platforms. Selecting and streamlining only the most relevant information to target an audience will positively impact campaign results.
2)Privacy compliance: by adopting a server to server conversion tracking solution businesses can future proof themselves in a market that is quickly moving away from cookies, after relying on them for 25 years. Not only businesses can be a step ahead and keep their marketing strategies in place, but also be privacy compliant with the most recent regulations of the industry.
3)Cross channel resiliency: in order to be data resilient in the changing market advertisers should diversify their marketing strategy across several publishing platforms. With a centralized server-to-server tracking solution, they can send events/signals to many advertising platforms, without developing a single solution for each of them.
4)Accurate mobile tracking: tracking people's behavior from mobile with cookies has always been challenging for advertisers due to the fragmentation of user's activity between native apps and mobile web browsing. Server to server conversion tracking helps to increase the accuracy of signals coming from mobile navigation (which accounts for more than half of web navigation worldwide).
Server to server integration
It will be up to each business to push their server to server tracking data with each and every one of the most important advertising platforms (such as Facebook, LinkedIn, Google, etc), both from desktop and mobile activities. Supposedly businesses will develop their server to server tracking solutions in-house or with an external IT team, but for most businesses, this process is too complex and costly, not to mention that it would take several months to be up and running.
However, companies will also have the option to rely on middleware software to develop their server-to-server integration with the publishing platforms and cut the time and the cost of the integration by a large margin.
LeadsBridge is a cloud-based integration platform that allows the user to connect their favorite marketing tools for data resiliency. We also offer custom integrations to help you streamline your server-to-server tracking processes.
Relying on such server-to-server tracking solutions will give companies both the trust to work with a partner which deeply understands the process, and safe and reliable technology to preserve the efficiency of their marketing performances.
Conclusion and Main Takeaways
The way companies will be able to do advertising is changing after relying for many years on web application cookies. New regulations about data protection and ITP systems developed by browsers to block or partially limit the use of cookies are forcing marketers and advertisers to change their strategies.
In order to avoid cookie-based advertising campaigns, companies should leverage first-party data collected with server-to-server conversion tracking technology. This will enable companies not only to stay ahead of the competition by keeping their marketing strategies up and running but also to have more control in the data streamlined to publishing platforms.
To summarize, the best solution out there is Facebook CAPI. As complicated as this situation might seem, CAPI makes it easy to get your work done all while remaining compliant. To top it all off, you can use LeadsBridge to combine Facebook CAPI with your other marketing tools for ultimate control. Be sure to check out all of our Facebook Conversions API integrations and get started with a 14-day free trial.