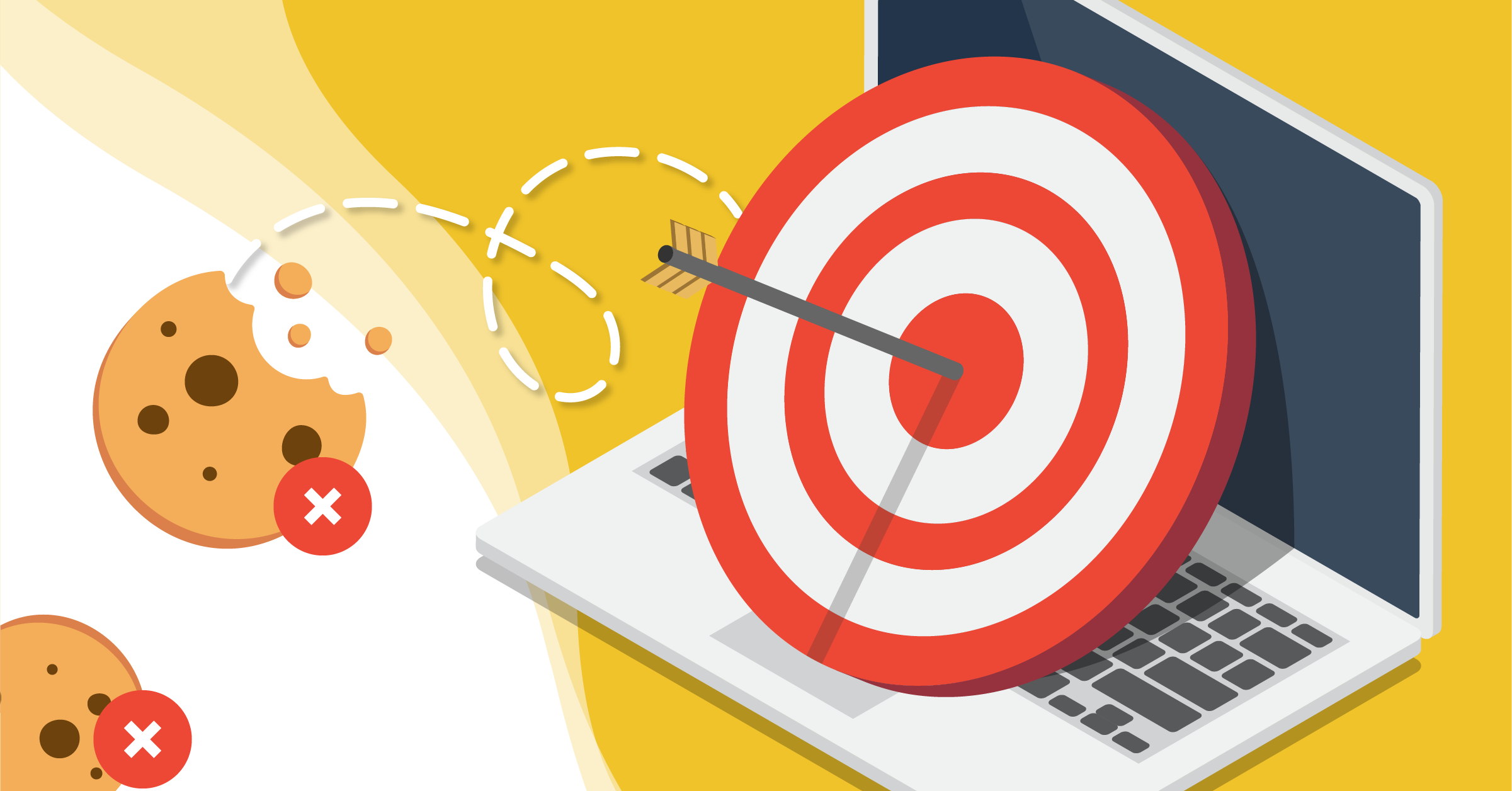 Retargeting is a cornerstone of digital marketing and advertising. Facebook Ads retargeting in particular revolutionized the digital advertising landscape, offering an incredibly accurate way to reach out to users who have taken specific actions with your business or on your site.
Pay-per-click (PPC) retargeting, however, has taken a big hit since new data privacy measures have rolled out over the past few years.
That's where cookieless retargeting comes into play, and in this post, we're going to go over everything you need to know about how to retarget without cookies.
Book a call to learn all you need to know about Facebook Conversions API.
What is cookieless retargeting?
Traditional retargeting campaigns are typically built around cookie-based targeting; you'll set up data tracking on your site, including data tracking through Facebook's pixel. When users visit a certain page on your site, that pixel might fire, and Facebook is able to track the users' ID and know that they can be shown a specific retargeting campaign based on their activity.
Cookieless retargeting, however, implements cookieless tracking. This may involve tracking some user data on your own site that doesn't require third-party tracking pixels or data, then syncing that data to Facebook directly without using the pixel. You're sending data from your server to Facebook, allowing for retargeting to still happen.
Why cookieless retargeting is essential
Cookieless retargeting allows you to generate strong, actionable, and effective first-party data even when cookie-based tracking isn't as effective as it used to be, so it really needs to be a part of your first-party data strategy.
This is possible when you're tracking user data on your site and through your own CMS system, like which users open your emails, who is downloading ebooks, and who is making purchases. You can send this information directly to other platforms that can then use that for retargeting— no cookie-based tracking needed.
Some platforms have features that can help with this. Google has enhanced conversions, for example, and Facebook has its Conversions API (which we'll discuss in a minute).
After the iOS 14.5 update, it's also important to remember that cookie-based retargeting became slightly less effective. However, having a workaround through cookieless retargeting allows you to still create thriving campaigns, track them more accurately, and keep your sales funnel alive and thriving.
How to set up Facebook ads retargeting in a cookieless world
If you're wondering "how to retarget without cookies" with Facebook Advertising, you're going to want to turn your attention to the Facebook Conversions API.
Facebook's Conversions API allows you to track data on your own site and through your business (which you already are), logging events like which users visit what landing pages or which customers purchase.
The API allows you to sync data collected through your own site to Facebook itself. There, they're able to match user actions with user IDs and create the custom audiences you need to create effective retargeting ads.
And, just as essentially, it will more accurately be able to track ad performance that happens on your site after users click, which cookie-based tracking may not be able to do as reliably right now.
The API can track the following actions:
Subscription changes
Affiliate payments
Purchases
Email subscriptions
Form submissions
Leads
Phone calls
Right now, best practices encourage businesses to have the Facebook Tracking Pixel in place but not to rely exclusively on it. They state that businesses should be utilizing the Facebook Conversions API, too, even if they haven't seen a big shift in their numbers after privacy-related updates.
The Facebook Conversions API takes a few minutes to set up manually and requires a bit of technical knowledge unless you want to opt for a streamlined integration approach. We can help with that here at LeadsBridge.
LeadsBridge's integrations for cookieless conversions tracking
LeadsBridge is an automation-focused integration tool, allowing you to streamline your work processes and core tasks across multiple apps. We have a Facebook Conversions API integration for exactly this purpose. You can see how it works here. 
Our integration can help:
Easily set up of the Conversions API tool with your favorite third-party apps through user-friendly integrations;
Streamline data from your third-party data source, including your site, your email software, and your CRM, to Facebook;
Create retargeted custom audiences based on specific actions, like users who completed a lead form on Facebook or those who signed up for your email campaign;
Create new leads in your CRM based on what happens in Facebook Lead Ads.
We can help you get the most out of cookieless retargeting through Facebook Ads, and this integration is included in our Pro Plan; start your free 14-day trial _no credit cards required.
Final thoughts
After the recent changes Apple made last year, it's more important than ever before to know advanced options for retargeting in a cookieless world. Facebook's Conversions API is ultimately the best tool we have for that purpose right now, and it's helped fill in the gaps for advertisers all over the world.
Not only can you create more retargeting audiences (or more fleshed-out audiences with fewer missing members!), but you can also track the data that comes from those campaigns more effectively, too.
To get the most out of the tool, make sure that you understand how to use it and look for ways to streamline its use. LeadsBridge can help with that.
Ready to get started connecting Facebook Conversions API to your favorite CRM? Start with our Facebook Conversions API integrations here.