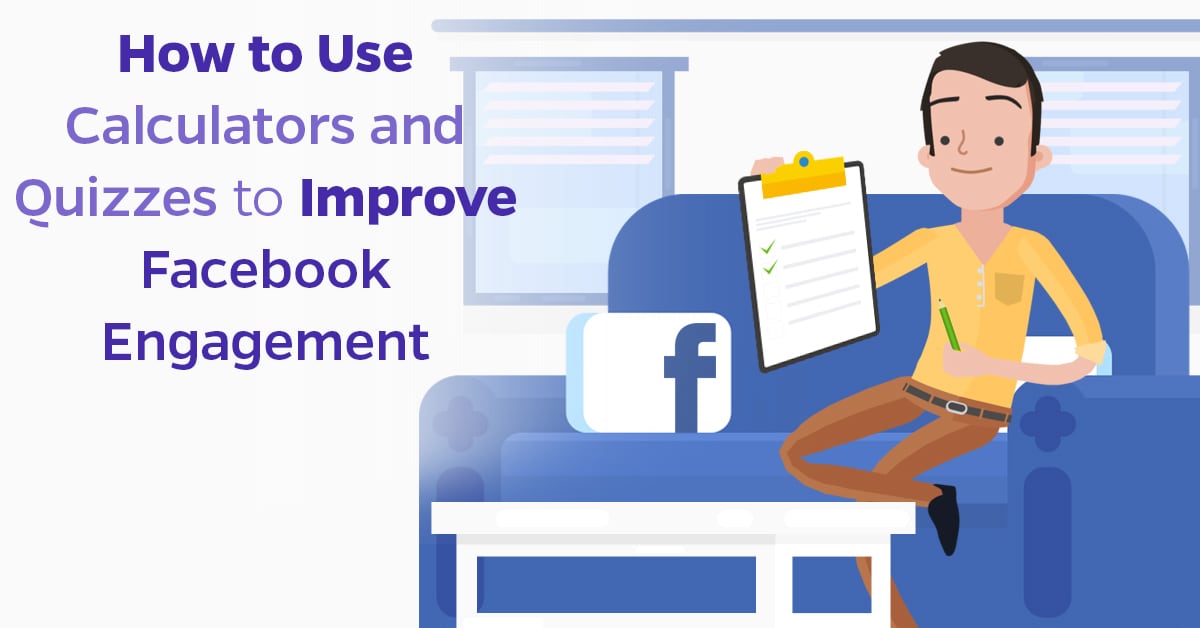 The means of content discovery have changed. For me, personally, it's less about spending time inputting search terms in Google, and more about scrolling through my Facebook and Twitter feeds. That doesn't mean Google is off the radar, but social channels are growing really well as content discovery platforms. What's more – they're bringing a constant stream of referral traffic to websites. And this trend will continue to grow.
And guess which social network drives the most traffic to websites? Yes. Facebook. On an average, 30 Billion content pieces are shared on Facebook every month. That's huge, sure, but what's the point? Well with such a huge content volume, think about the engagement rates for a minute. Do you think the Facebook audience has time to read every piece that appears on their timeline? No. And this is something you, as a marketer, should be concerned about. Because it could be your content piece that might get lost in this influx.
How do you ensure that your audience pays heed to and engages with your content? How do you improve Facebook conversions?
The answer lies in your content strategy.
To make sure your content goes viral and garners likes and shares on Facebook, you need to work ground up on your content strategy. That is, your focus should be to create content that has virality in-built.
How to Create Content that Engages Your Prospects?
To create shareable and engaging content, you'd need to understand what prompts people to share content.
There are three reasons for people to hit the share button –
they find your content helpful, i.e. it adds value

they think it is funny or amusing, i.e. it's relevant and truly entertained or

they think it serves a purpose i.e. it solves a problem or answers a question
So, the content you create should do three things – keep them hooked, solve a problem, and add value. However, there's another factor that affects the shareability of your content – ease of consumption. Whether your audience is able to process the content instantly or not impacts its engagement score.
Thus, the need of the hour is a content form that is not only easily consumable but also keeps your prospects hooked without being clickbaity.
Think interactive content
Interactive experiences like quizzes, calculators, and assessments get shared a lot.
To give you a perspective, I'll talk about Buzzfeed. One of the top content sites on the web, it creates average 8 quizzes every day. And 75% of it's Quizz traffic comes from social media.
In fact, one BuzzFeed quiz, What City Should You Actually Live In, has been viewed over 22 million times, and liked over 2.5 million times on Facebook.
Interactive content also helps publications like the New York Times garner engagement across social channels. One particular calculator, Buy vs. Rent, has more than 168K shares on Facebook.
In comparison to this, one of the NY Times writeups on the same topic managed to clock up only over 3,000 social interactions.
But what makes quizzes and calculators tick?
 Interactive experiences like quizzes and calculators are attuned to human psychology.
Thanks to the inquisitive nature of human beings, there's always the will to introspect – to uncover things that motivate, inspire, and attract us. These are the things that a quiz answers, thus satisfying the zeal to know. Thus, one of the key reasons people take quizzes is to know themselves better. That's why the model of "Which _ Are You Actually" or "What Type of _ Are You" works so well. It drives that inherent need to "know thyself."
Quizzes can also provide a quantifiable value on a personality characteristic or set of traits you may feel you have. And as a marketer you'd want your campaigns to do just that. Thus, quizzes come handy as an effective tool to appeal to the core psychology of your target audience.
 Calculators also work on a similar psychology principle. Users are inclined to research on their own before any sales pitch – and that is where calculators come handy. This results in high engagement rates. In fact, according to our data at Outgrow, more than half of the people who start a calculator, complete it. This is probably why most marketers use them as a part of their marketing strategies for ToFu and MoFu clients.
How to Use Interactive Content for Better Facebook Engagement

Interactive content goes viral. Period.
 And virality is directly proportional to engagement. Thus, to improve your Facebook Engagement, it's time to integrate interactive content into your Facebook campaigns.
 Here are 5 easy ways you can do that –
Get Insights into Social Behavior on Lead Generation Form

– And you thought you could only capture prospects' contact information through a lead form? Think again! By doing some minor iterations to the landing page you include in your calculator or quiz, you can get insights into people's social behavior. For instance, a simple drop-down question like 'Which Social Media Channel Do You Use the Most?' can help you understand where your target audience hangs out on the web. You can use this information to plan your upcoming campaigns.

Improve Impressions by Linking Facebook Page on Results Page

– Get more people to like your page. Add a link to your Facebook page or a like button on the results page. Besides, you can also add Like Us on Facebook as a Call to Action. However, make sure the CTA is relevant to the quiz you create. At the end of the day, you want to add value and not force your prospects to take an action.
Replace Static Ads with Interactive Content – Did you know – interactive content has 30% CTR and 45% lead conversion rate. This means if you replace the static images in your Facebook ads with a quiz or calculator, your chances of engaging people increase. The Foundation used their entrepreneurial mind quiz with their Facebook ads and ended up driving over 16,000 leads and millions in revenue.


Embed Quizzes & Calculators on your Facebook Page

– This is probably the most obvious and the easiest way to engage your Facebook audiences using interactive content. Simply share the quiz or calculator link on your FB page.

Use Calculators & Quizzes in Retargeting Ads

– Your prospects took a quiz or used a calculator on your site? You can use their results and responses to retarget them on Facebook. For instance, you're an online bookshop and you created a quiz that helps people decide the kind of reader they are. Basis the results, you can create ads of different genres of books which will interest a different kind of readers. 




Soccerloco, an e-commerce store that sells soccer merchandise, hosted a quiz on their website called "Which Player Does Your Game Most Resemble?" They used the results of this quiz to retarget people on Facebook. So if someone got Ronaldo as their result, the next time they go to Facebook, they'll see Ronaldo advertising a merchandise the store wants to sell. This improved targeting and helped them sell better.

Engaging your Facebook audience can open new business avenues for you. However, why bore your audience with the same old content dump? It's time to refresh your Facebook marketing strategy with quizzes and calculators. Use the power of interactive content to engage better, convert better, and sell more through social media.