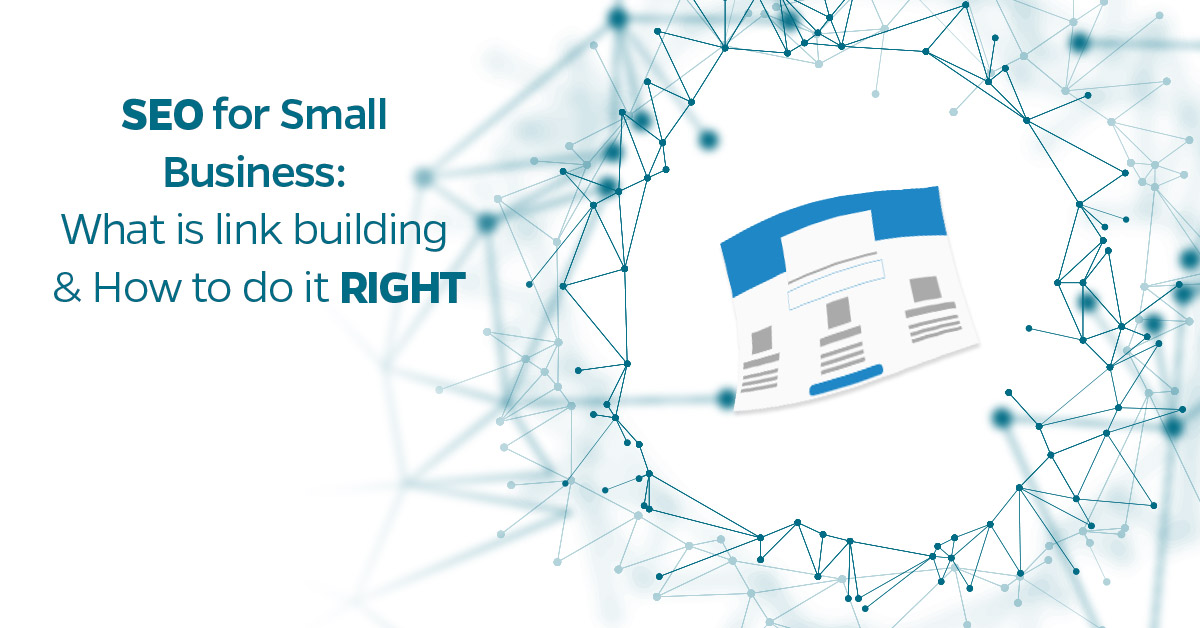 Link building is an important part of SEO. If you want your business website to rank high on the search engine and bring in more traffic, link building is a must.
In case, you have not heard about seo link building before, let?s attempt to define it.
What is Link building?
Link building is the process of getting links from other websites to your own. Links are very important to search engines. They use links to find new web pages and to decide on how a page will rank in the search results. A research carried out by Backlinko on search engine rankings revealed that links tremendously?influences rankings more than any other factor.
Google also revealed that backlinks are one of their top ranking signals.
According to WebpageFX, 46.2% the reason that a site ranks highly in the search engines is because of links.
Therefore, seo link building through link building strategies or outsource link building services is a must if you want your website to rank well and generate traffic from search engines
But in case, you are wondering about what you will get from seo link building, below are benefits to encourage you to build more links:
Seo link building increases the quantity and quality of your domain & page authority.
Seo link building brings referral traffic to your website
Seo link building gives your business visibility which can lead to greater recognition and direct traffic to your website
Seo link building is an everlasting investment as long as your links are active.
Now you know the benefits of seo link building, it is time to know how to do it the right way.
There are different strategies you can use to generate links for your small business.? Below are 5 tested and proven seo link building techniques you can copy.
SEO link building technique: Use resource pages
The first seo link building technique you can use is the resource page.? Resources pages are pages that link to epic content on any topic. The purpose of resource pages is to link out to better resources outside the website. This makes them a perfect seo link building strategy.
The question is: How do you go about it?
Below are the steps to take.
A)Search for resource pages.
The first step to take to find resource pages in your niche is to search for them on Google. You can use this search string "Keyword" + inurl"links. For instance, if you are in the real estate niche, you will type "real estate" + "useful resources" into the Google search bar.
For instance, when I typed ?real estate? + ?useful resources? on Google, I got the following website out of the results displayed.
However, before you start the seo link building process, you need to ensure that the website checker you want to use is worth it. You can do that by checking the URL rating and the authority of the domain.
B)Look for the best content you want to use for the seo link building.
The next step after you have confirmed that the link is worth it is to search for the best content you will use for the link building. Notice I said THE BEST CONTENT. If you want to generate tangible results, it will be with the best content. Once you get it, move to the next step below.
C)Send an email to notify them of your intention to add your resource content to their page.
Once it is approved, you are on your way to earning links for your website.
The next seo link building technique is the broken link.
SEO Link building technique: Broken link building
The broken seo link building technique is one of the most effective link building tactics out there. It is especially useful if you don't have time to do?content marketing. It is a simple process that involves searching for pages on blogs with dead links (inactive links) and requesting that the site owner replace the inactive link with a link to similar content on your website.
For instance, if there is an inactive link on a page on a major website in your niche and you have a better resource link to replace it, you simply offer it to the site owner. It will give your website a seo juice and a valuable link.
How to do it.
Install ?check my links? or ?Linkminer? in your browser,The first step here is to quickly install the ?check my links? extension in your chrome browser.
Search for popular blogs in your niche. Most of them have lots of outbound links. The more links a website page contains, the more it will be easy to detect the broken links. Pick one of the websites displayed and open it. While on the page, click on the extension to run it.
Once you notice a broken link on the page, search for similar content on your website. Once you see it, email the site owner letting them know about your discovery. Tell them you have a resource they can use to replace the broken link resource.
That?s all. You get a link, they get a replacement for their broken link.
The next seo link building technique is Guest blogging.
SEO Link building strategy 3: Use Guest blogging
Guest blogging has been around for quite a long time. It is an effective seo link building strategy because it builds strong backlinks and traffic and it strengthens your brand. However, you need to do it the right way to generate good results and prevent your website from being penalized by Google.
Not to worry, you will learn how to do it here.
Your aim is to get backlinks, traffic and rank your blog high in search engines.
Let's get started.
To make your guest post rank in the first 10 results on Google's page, type in the headline of the content you want to write. Instead of selecting generic websites, pick one of the websites that rank in the first ten results.
Make sure the blog you choose have an engaged audience. There must be a sign of comments or social media shares on blog posts on the website.
Ensure that they allow author bio with at least a link or two back to your website.
If the website meets the criteria above (a-c), then you can pitch your guest post idea to them. Remember that guest posting requires a lot of effort as you will get several rejections. So, it's a numbers game here. If you reach out to ten sites, you might get one to three guest post opportunities. If you feel that this is a lot of work, you can take advantage of backlink building services that build links through guest posting.
The next seo link building technique is spying on your competitor to replicate their links.
SEO link building technique: Spy on your competitor and replicate their links
One of the easiest ways to do seo link building is to spy on where your competitors' backlinks are coming from. Instead of feeling frustrated about your backlinks technique, learn from others who have done the work for you.
What you will do here is to know the keywords your competitors are ranking for, where their best links are from and what they are doing to attain success in their seo link building.
How to do it?
Search for competitors that are ranking higher than you on search engines. For this, you can use the SEMrush.com tool. Plug in your main keyword and hit the search bar.
It will display all the websites that are ranking in Google's search result pages in your niche.
Pick one website and head over to opensiteexplorer.com. Put in the URL from SEMrush and click the search button.
Analyze the number of links and the referring web pages
When you know where your competitor's backlinks are coming from, it will be easy to use seo link building strategies that will yield results.
The next seo link building technique is the link roundups.
SEO link building techniques: Use link roundups
Link roundups have been around for some time now. They are effective seo link building strategy. It is an easy way to share what other business blogs have done and show them you appreciate their work. Below is a sample of a link roundup posts from a real estate blog.
Link roundups are lists of blog posts from other bloggers. It is a great way to build seo links, attract tons of traffic, boost blog authority and help you build a strong relationship with influencers in your niche. This is because the people you link to in your link roundup may also reciprocate the kind gesture by linking to you.
To make link roundup work for you, you need to create quality content that references other authority blogs in your niche in a natural way and ask them to link back to your website?as well.
To create link roundup follow the steps below:
Search for the topic of?your proposed link roundup post and look for top-notch content you can link to. You can use the search string – intitle: roundup "YOUR KEYWORD".
Choose as many blog posts as you want and link to the blog's post in your link roundup.
You can ask them to help share it on their social media networks.
Seo Link building strategies to avoid while doing seo link building.
Don't use sitewide links
Don't use low-quality directory links
Avoid comment links with over-optimized anchor link text
Don't use automated tools to create links on different websites
Don't use link schemes, private link networks, and private blog networks.
Conclusion
There you have it! Five great strategies you can use to do seo link building for your small business.
Have you tried any of the strategies above, tell us your result in the comment section below.
Watch our latest video and save time while boosting productivity!