Let Facebook, Google
and LinkedIn communicate with your CRM
We offer you over 370 integrations and custom tailor-made solutions, depending on your needs. Our experts are ready to make it happen.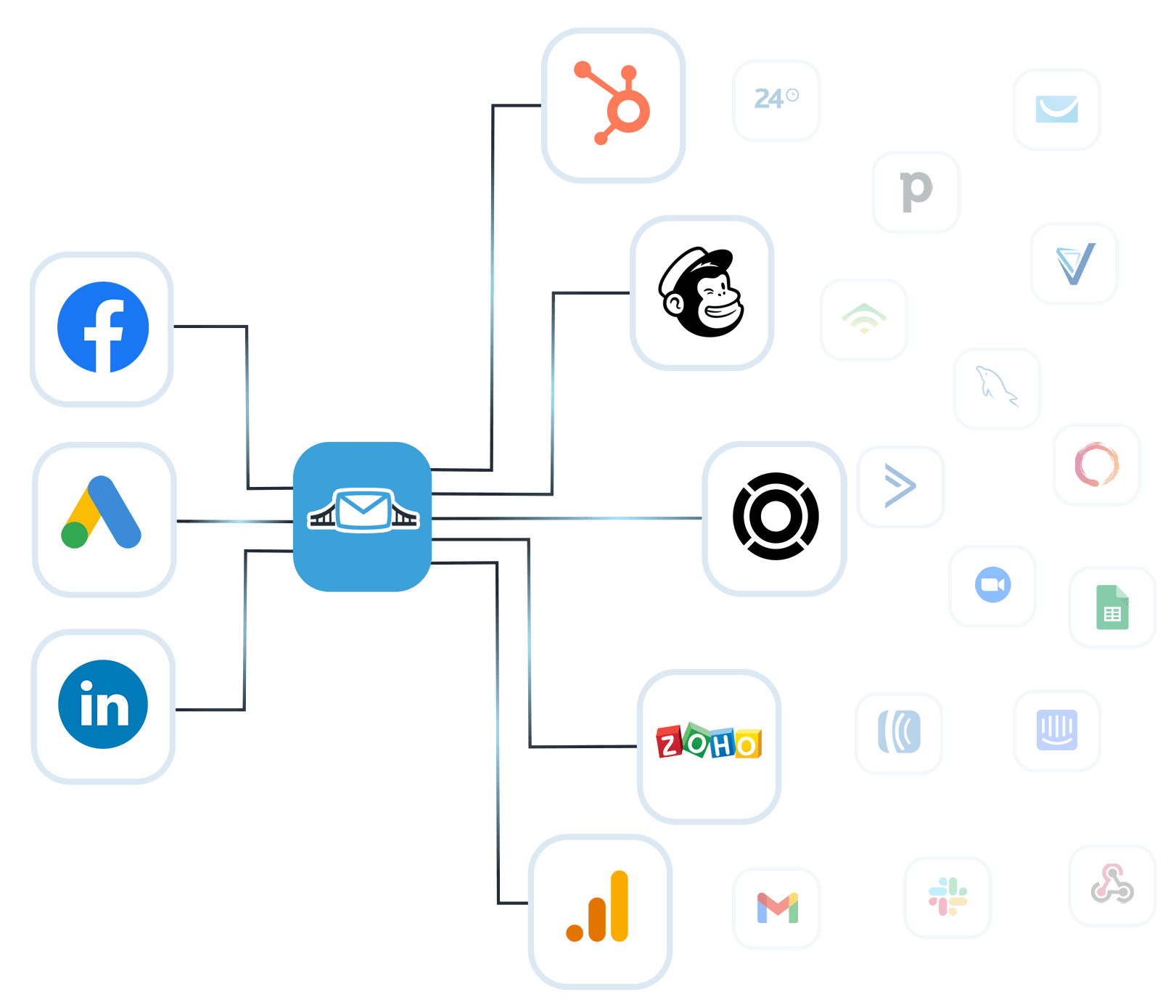 LEADSBRIDGE IS THE OFFICIAL VENDOR OF THESE AMAZING COMPANIES





Featured customers
"
"LeadsBridge provided the functionality to allow us to quickly deploy and implement ad leads campaigns to our client CRM systems. This 1 simple tool has become a lynch pin of our agency business. Thanks for the amazing support!"
"
"Great ideas, perfect execution, simple, fast support, do not spend time to "test" others, LeadsBridge works perfectly! LeadsBridge is fast and reliable for collecting leads from Facebook Lead Ads and managing them in different CRM systems and advertising tools. If you have real estate businesses, LeadsBridge make the difference!"
Kresimir Drvar
Bluesun Hotels & Resorts.
"
"I simply love LeadsBridge and I use it for my Retail. Customers want their e-mails immediately when they sign up...not hours or days later. LeadsBridges reduces all that hassles. Couldn't be happier with the company and support. Thanks to LeadsBridge I was also able to connect Facebook to my CRM."
"
"I started using LeadsBridge 2 years ago to better manage Facebook leads, I needed to take my agency's business to the next level. By now I became a lifetime customer. Top!"
Drake Welch
BowtieMarketing.com.

What's the next step?
If you are looking for growing your R.O.A.S. give LeadsBridge a go and you'll learn what's the difference between a software and an ally!