Let Facebook, Google
and LinkedIn communicate with your CRM
We offer you over 380 integrations and tailor-made solutions, depending on your needs. Our experts are ready to make it happen.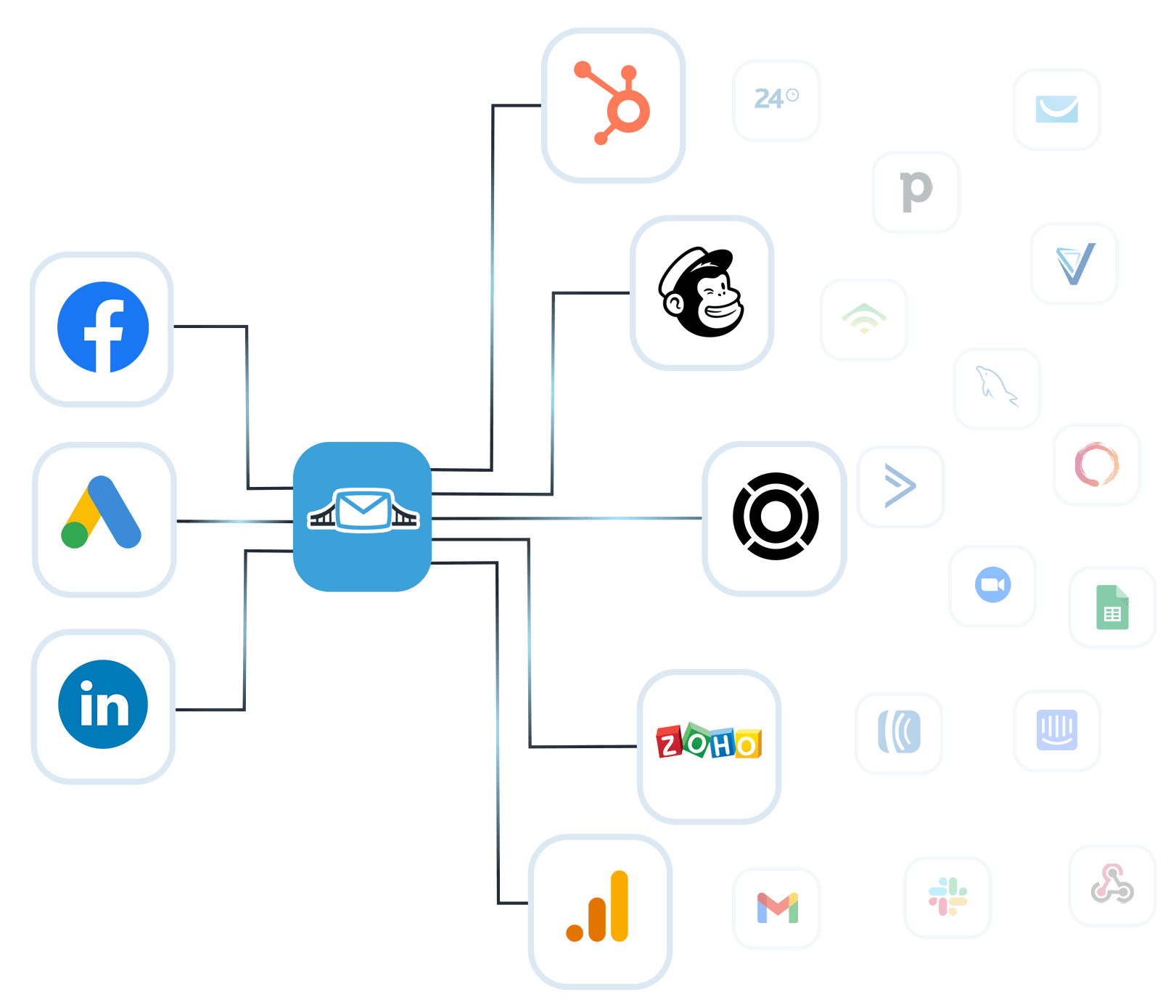 LEADSBRIDGE IS THE OFFICIAL VENDOR OF THESE AMAZING COMPANIES





Featured customers
"
"LeadsBridge works flawlessly with the many CRMs that our clients employ. On the two occasions where some customization was required to appease specific requirements of a CRM for our automotive business, a ticket with LeadsBridge resulted in a resolution within 24 hours each time!"
"
"I had a chance to do a deep dive into the platform, and I really like what I've already seen. It's incredibly easy to spin up a form and sync it with your CRM and benefit from facebook lead ads. Absolutely recommended to all those who run an agency and want to improve workflows and leads management."
Michael Bouso
Next Collision Marketing.
"
"We are the North Jersey Federal Bank, we use LeadsBridge because is a brilliant product that fills the void between Facebook and a business's CRM tool. Our lead generation and digital sales process have greatly benefited from the use of LeadsBridge."
Colin Carrasquillo
North Jersey Federal.
"
"You guys are AWESOME, LeadsBridge is awesome! Everyone I have dealt with is so incredible, anything and I mean anything I have put in for support is addressed and fixed in minutes!"

What's the next step?
If you are looking for growing your R.O.A.S. give LeadsBridge a go and you'll learn what's the difference between a software and an ally!