Integrate your CRM to optimize and measure the ROAS of your digital advertising strategy
LeadsBridge connects over 370 tools with the most popular advertising platforms and lead generation sources, including tailor-made integrations.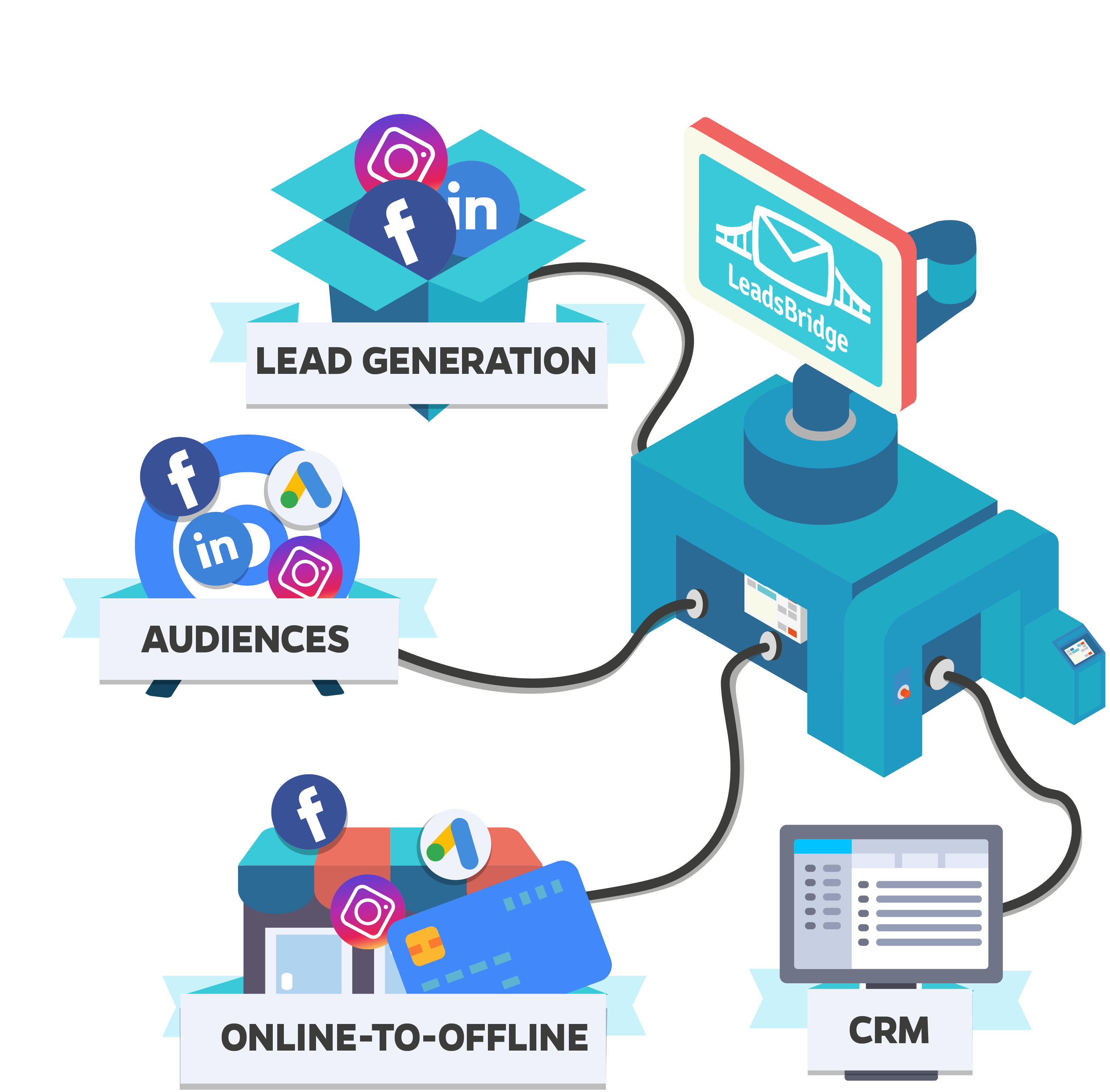 LEADSBRIDGE IS THE OFFICIAL VENDOR OF THESE AMAZING COMPANIES





Featured customers
"LeadsBridge automated my leads collection from Facebook so there is no chance to lose any lead! Recommended for all real estate business!"
Yogesh Mathur
Housal.
"LeadsBridge is an excellent tool to Sync leads into a Dashboard and keep clients up to do date with real-time leads. The major benefits we receive from LeadsBridge is that we use it to sync all of our Facebook leads into our own dashboard. This is a client back end where the client can log in and view all analytics, calls, emails, etc and having the ability to sync leads into there has been fantastic and clients love it. Another massive benefit is, working in the Automotive industry, clients need to act fast..."
Nickolas Romas
AdTorque Edge.
"We like best about LeadsBridge is that the bridges and emails are being sent to our clients in real time. In the automotive industry, you need to act on every lead fast and leadsbridge helps our clients be able to achieve that. LeadsBridge allows us to free up a lot of time by simply creating a bridge from the facebook form to the email notifier where as soon as lead comes in it gets sent. No more checking pages and forms every few hours. We work with the client to be able to..."
Nickolas Romas
AdTorque Edge.
"Great support, and great product, too easy close deals with the LeadsBridge instant notification!! Thanks!"
Kandel Haim
Dr. Kandel Haim.

What's the next step?
If you are looking for growing your R.O.A.S. give LeadsBridge a go and you'll learn what's the difference between a software and an ally!