Let Facebook, Google
and LinkedIn communicate with your CRM
We offer you over 370 integrations and tailor-made solutions, depending on your needs. Our experts are ready to make it happen.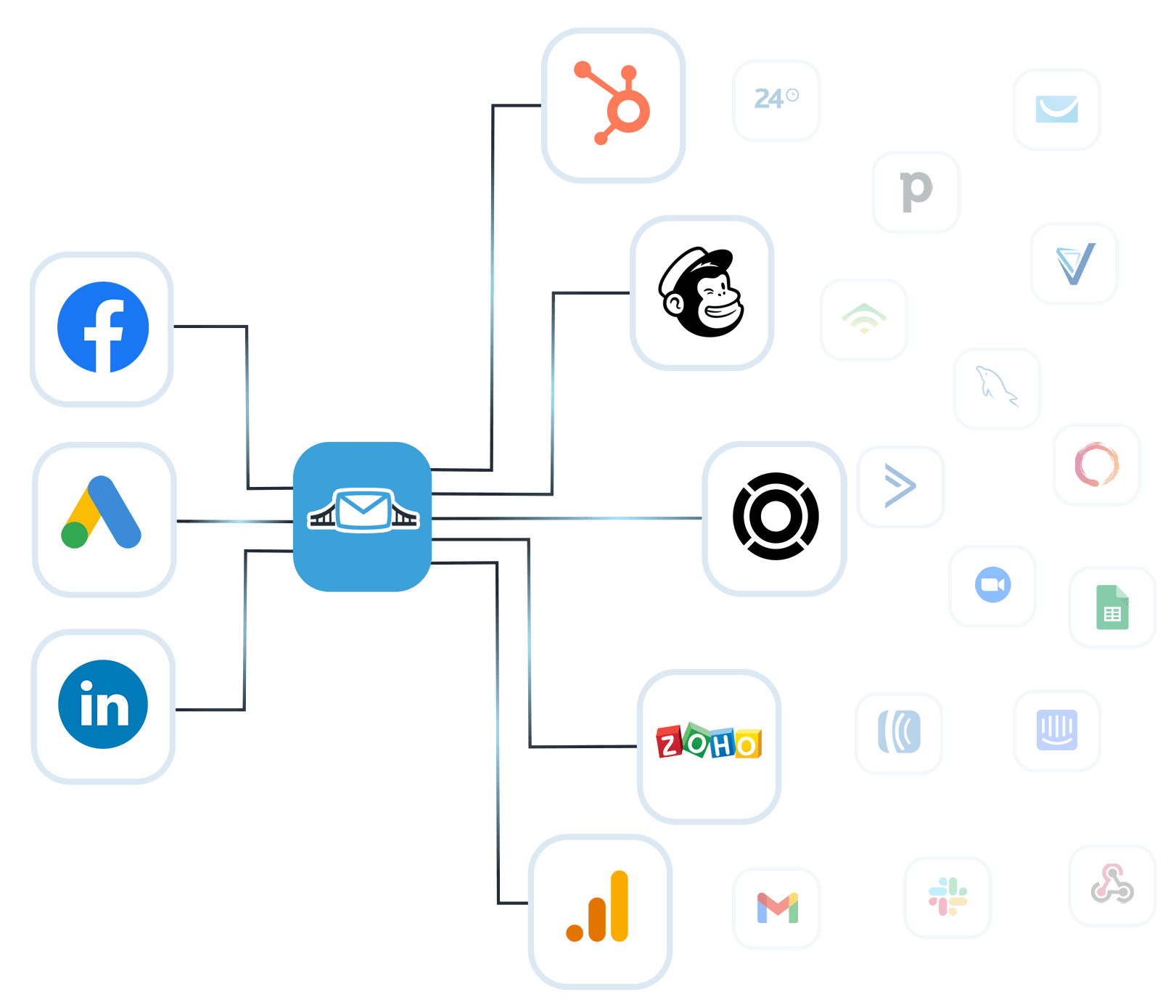 LEADSBRIDGE IS THE OFFICIAL VENDOR OF THESE AMAZING COMPANIES





Featured customers
"
"Letting you to know that we are very happy with (a) the product (b) the service and support you provide! I use LeadsBridge for my agency and it has saved me a lot of time thanks to integration with Facebook ads"
Omri Gonen
Impression Media.
"
"Absolutely brilliant for Facebook ads. At first, I thought it would be just another half-baked solution but has exceeded all my expectations. Easy to setup and 100% reliable. Oh, and the support is the best I have experienced. These guys respond on the same day and sometimes within minutes. 10 out of 10 from me."
"
"You guys are AWESOME, LeadsBridge is awesome! Everyone I have dealt with is so incredible, anything and I mean anything I have put in for support is addressed and fixed in minutes!"
"
"That I can create ads, content to post to Facebook and actually be able to communicate with the sales team of the offer that I am pushing like "looking for payments under $200" "$249 Lease Payment" "Bad Credit, No Credit Customer" etc. We have sold many vehicles using LeadsBridge. Being able to actually receive leads from Facebook rather than pushing someone to our website and hoping that they put in a lead through our website."
Kristina Kaecker
Kunes Country Auto Group.

What's the next step?
If you are looking for growing your R.O.A.S. give LeadsBridge a go and you'll learn what's the difference between a software and an ally!