Let Facebook, Google
and LinkedIn communicate with your CRM
We offer you over 380 integrations and tailor-made solutions, depending on your needs. Our experts are ready to make it happen.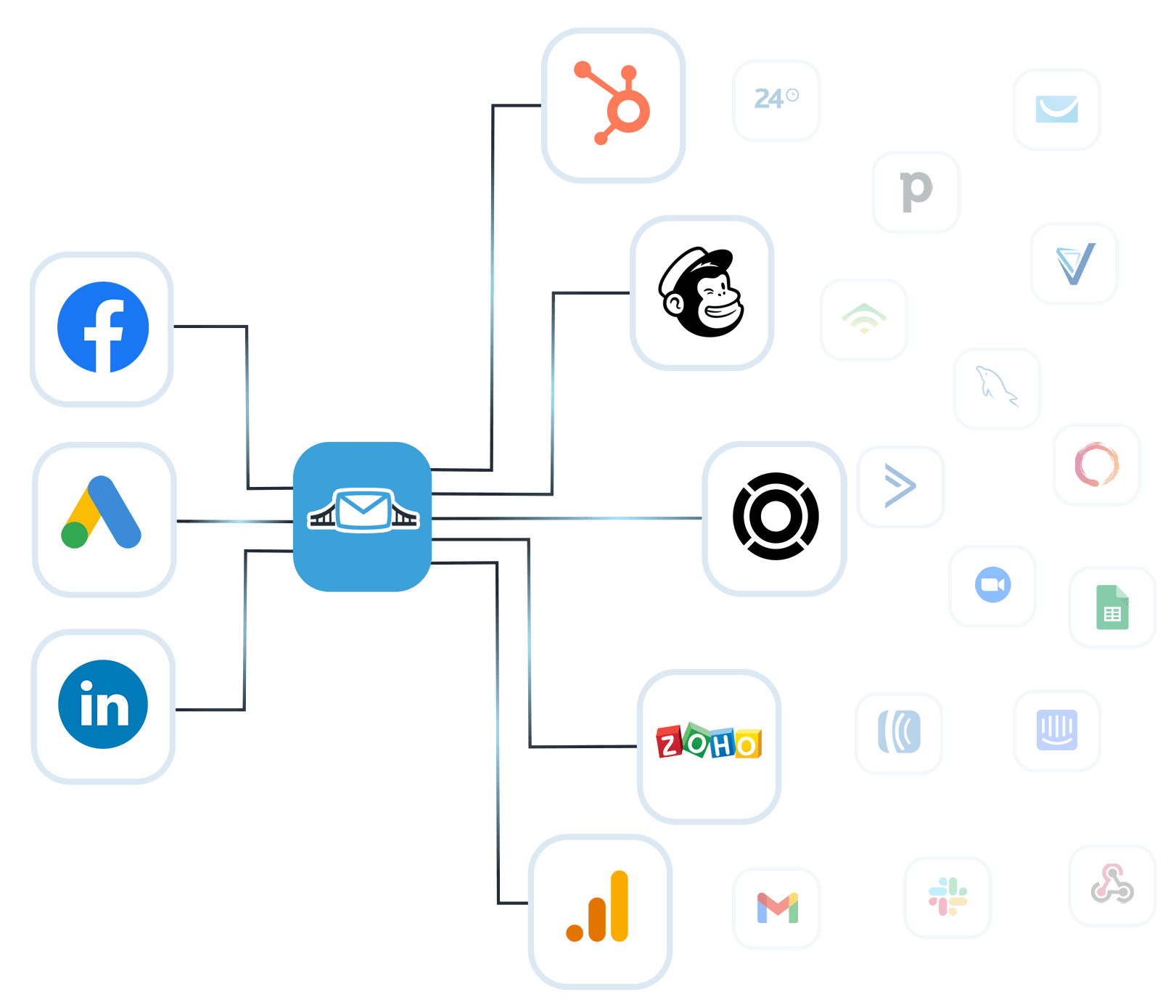 LEADSBRIDGE IS THE OFFICIAL VENDOR OF THESE AMAZING COMPANIES





Featured customers
"
"Out of all the people I talked to at Facebook ads and at Unbounce, you're the one who has provided the best insight for my strategy.. thanks again!"
"
"A fantastic tool to take lead gen to the next level! I integrated Facebook lead ads with my CRM for my agency and said goodbye to wasting time to upload CSVs manually! Moreover, the LeadsBridge team has really been great helping us out since we started using your software...keep up the good work!"
Keith Turner
Four Kicks Marketing.
"
"I started using LeadsBridge 2 years ago to better manage Facebook leads, I needed to take my agency's business to the next level. By now I became a lifetime customer. Top!"
Drake Welch
BowtieMarketing.com.
"
"I use LeadsBrigde for 2 years, I found the integration with Facebook leads ads awesome! Your service is impeccable and there seems to always be help available… rare these days. However, if you have it working the way you do that is another service worth its weight in Gold."
Jeff Brudy
Brudy Enterprises Ltd.

What's the next step?
If you are looking for growing your R.O.A.S. give LeadsBridge a go and you'll learn what's the difference between a software and an ally!