Let Facebook, Google
and LinkedIn communicate with your CRM
We offer you over 380 integrations and tailor-made solutions, depending on your needs. Our experts are ready to make it happen.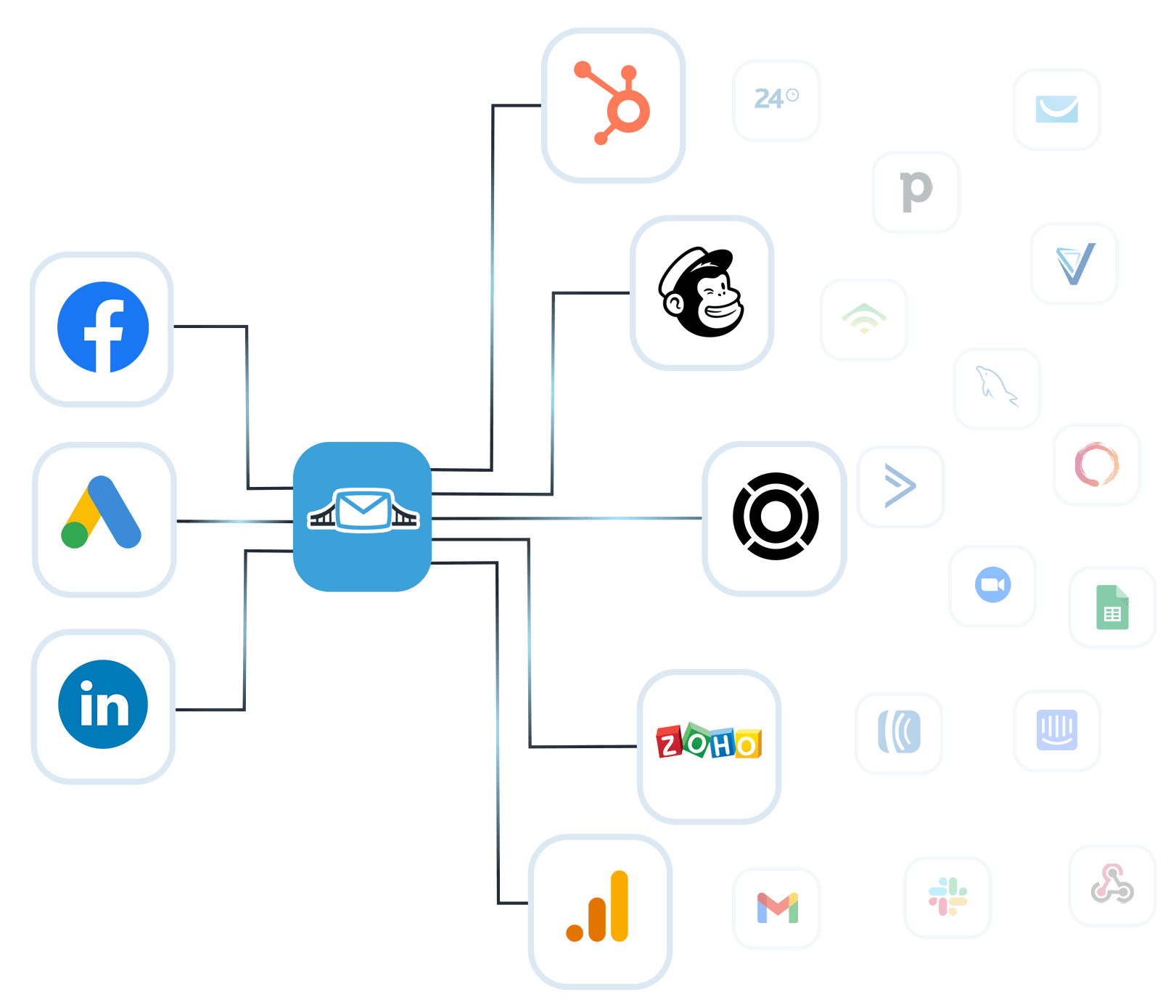 LEADSBRIDGE IS THE OFFICIAL VENDOR OF THESE AMAZING COMPANIES





Featured customers
"
"I use LeadsBridge for my agency, I found it easy to set up and has helped us get our Facebook ad leads into Hubspot instantly so we can action them right away!"
Katherine Elliott
FunctionPoint.
"
"I hate technology and I'm useless at it, but LeadsBridge is really able to resolve the unresolvable! Thank you so much for your incredible support team.  "
"
"I have an automotive business and thanks to LeadsBridge I can easily set up new custom audiences on Facebook (and then Lookalikes and exclusion audiences) from my customer/mailing database. Ease at which I can set up Facebook Lead Ads to collect leads and feed them automatically into my mailing database Some products do bits of what LeadsBridge offers but it's all in one package and at a very reasonable price compared to others (Zapier for example) and it is just focused on Ad integrations rather than a Jack of all Trades."
Robert Schopen
Co-wheels Car Club.
"
"LeadsBridge is easy to use and monitor software for our agency, we have used the integration with Facebook Ads and the support team, it's great with questions. It was pleasant!"

What's the next step?
If you are looking for growing your R.O.A.S. give LeadsBridge a go and you'll learn what's the difference between a software and an ally!