Let Facebook, Google
and LinkedIn communicate with your CRM
We offer you over 380 integrations and tailor-made solutions, depending on your needs. Our experts are ready to make it happen.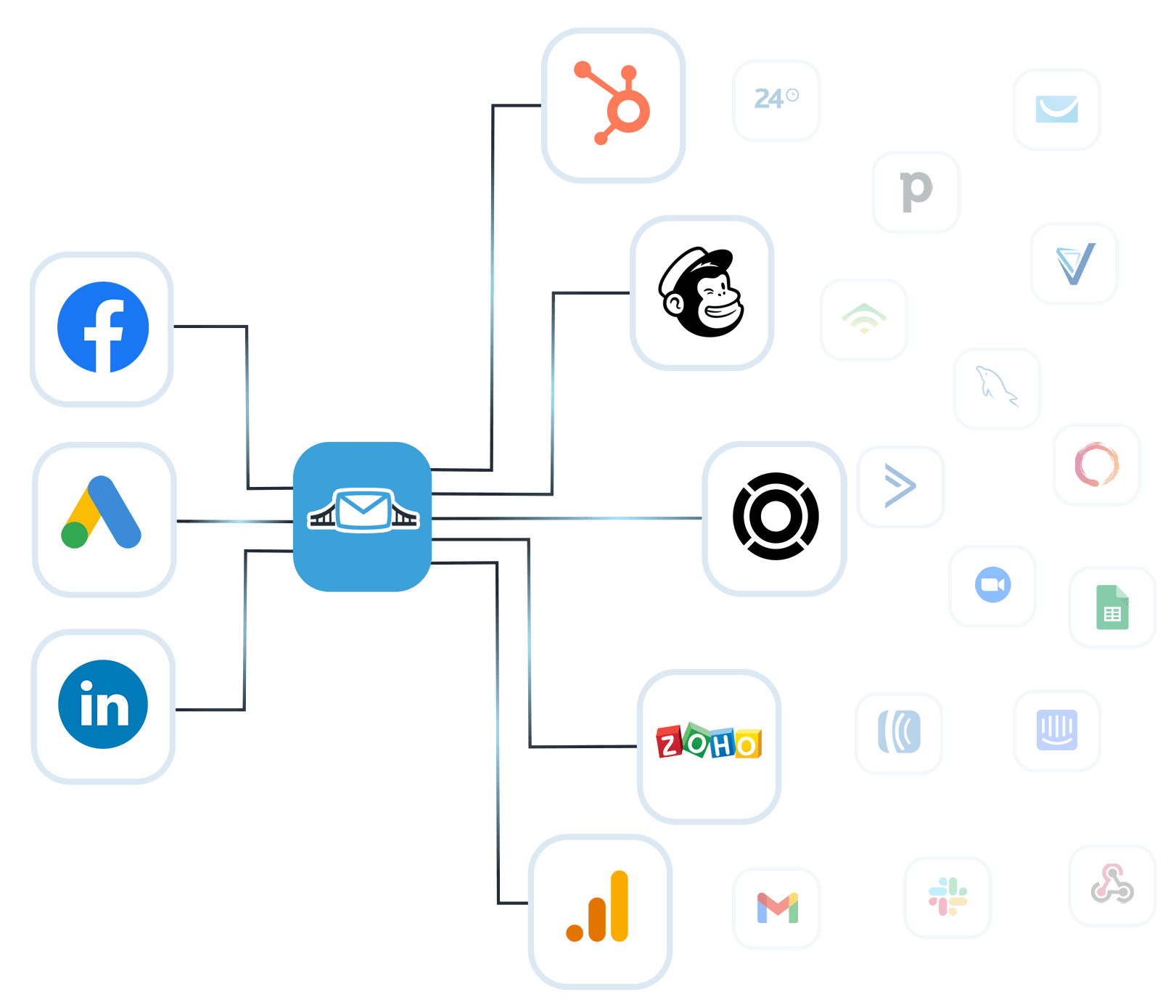 LEADSBRIDGE IS THE OFFICIAL VENDOR OF THESE AMAZING COMPANIES





Featured customers
"
"LeadsBridge has created a very robust and powerful platform that we use at our agency for helping our clients better mange their FB lead generation efforts. The simplicity of the interface is the brilliance behind the platform and the reliability has been spot on. LeadsBridge has earned two thumbs up for making us look good to our clients!"
Aaron Bouren
Niche.Builders.
"
"LeadsBridge streamlines our lead collection process from Facebook, saving us lots of time. In our real estate business, that also saves us lots of money!"
Jim Barber
Trophy Run Resort.
"
"Wow, clever stuff and much appreciated! Would never have been able to do that! You guys rock! You can add absolutely fantastic and world-class support. If you have a financial business, using LeadsBridge to manage the flow of leads from Facebook is essential."
"
"I use LeadsBridge for my agency and I can't live without it! No more lost hours manually uploading CSV files, managing Facebook leads super fast and easy. Great support!"

What's the next step?
If you are looking for growing your R.O.A.S. give LeadsBridge a go and you'll learn what's the difference between a software and an ally!