Let Facebook, Google
and LinkedIn communicate with your CRM
We offer you over 370 integrations and custom tailor-made solutions, depending on your needs. Our experts are ready to make it happen.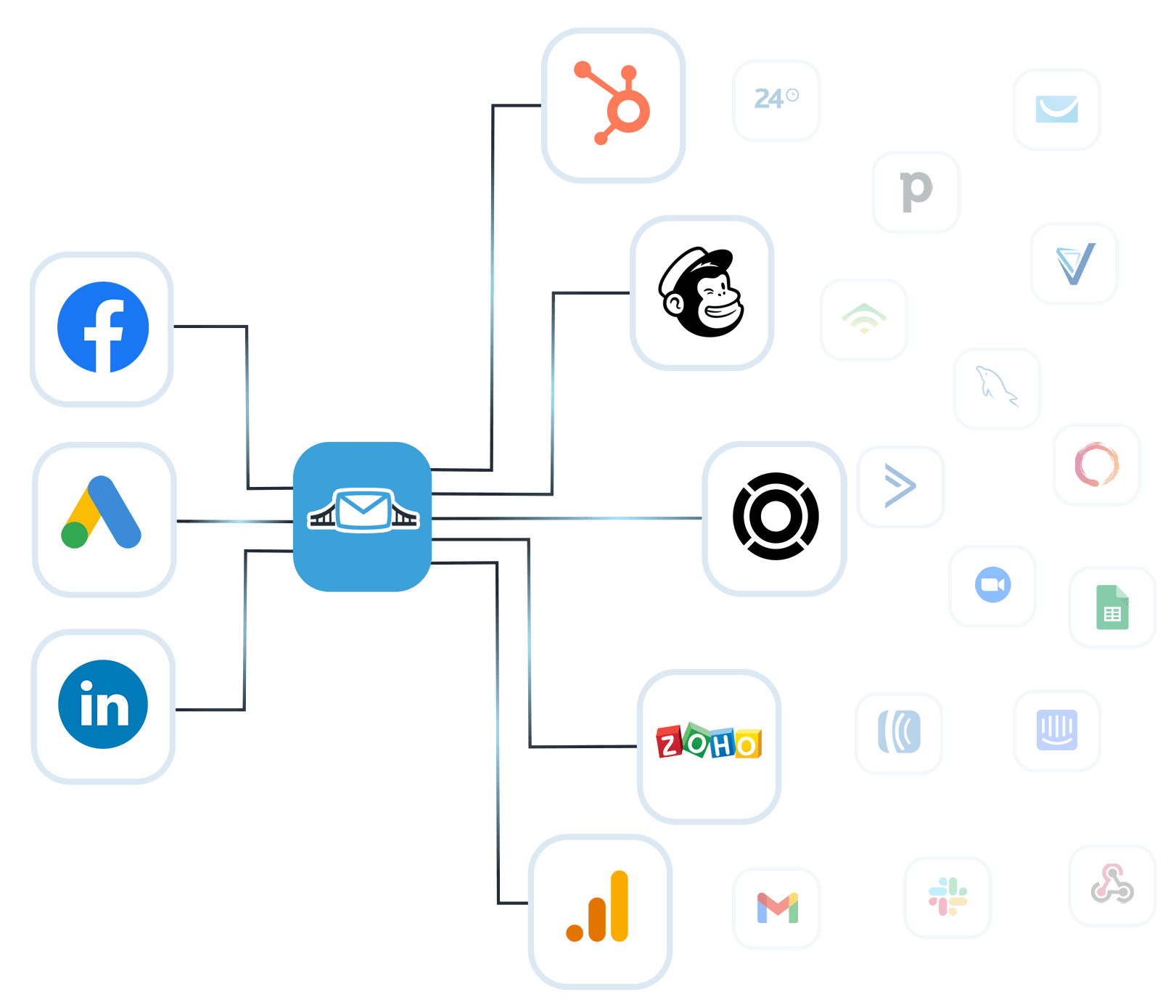 LEADSBRIDGE IS THE OFFICIAL VENDOR OF THESE AMAZING COMPANIES





Featured customers
"
"Great price and great value. I have a Change agency we transfer of funds across a network administered by hundreds of banks around the world. Thanks to LeadsBrigde I boost my business as well! Great integration with facebook lead ads."
"
"We use LeadsBridge for our agency, it is a very efficient tool and it's super quick and easy to add a Facebook integration. Everything has worked as it's supposed to with no issues so far. Top!"
Marissa Ho
Function Point.
"
"LeadsBridge is definitely the best tool for any serious Agency out there! The effectiveness and the fact that the developers keep the software constantly updated. Great Customer Support as well. Since I have started to use Facebook Lead Ads, I have been searching for services or tools that could help me in synchronizing these CVS files with my email autoresponder as the manual process was just too long for me. I found LeadsBridge about two months ago, and I am euphoric with the service as it does all the job for me. It..."
Renato Capasso
Online Monkeys.
"
"LeadsBridge works flawlessly with the many CRMs that our clients employ. On the two occasions where some customization was required to appease specific requirements of a CRM for our automotive business, a ticket with LeadsBridge resulted in a resolution within 24 hours each time!"

What's the next step?
If you are looking for growing your R.O.A.S. give LeadsBridge a go and you'll learn what's the difference between a software and an ally!