Let Facebook, Google
and LinkedIn communicate with your CRM
We offer you over 380 integrations and tailor-made solutions, depending on your needs. Our experts are ready to make it happen.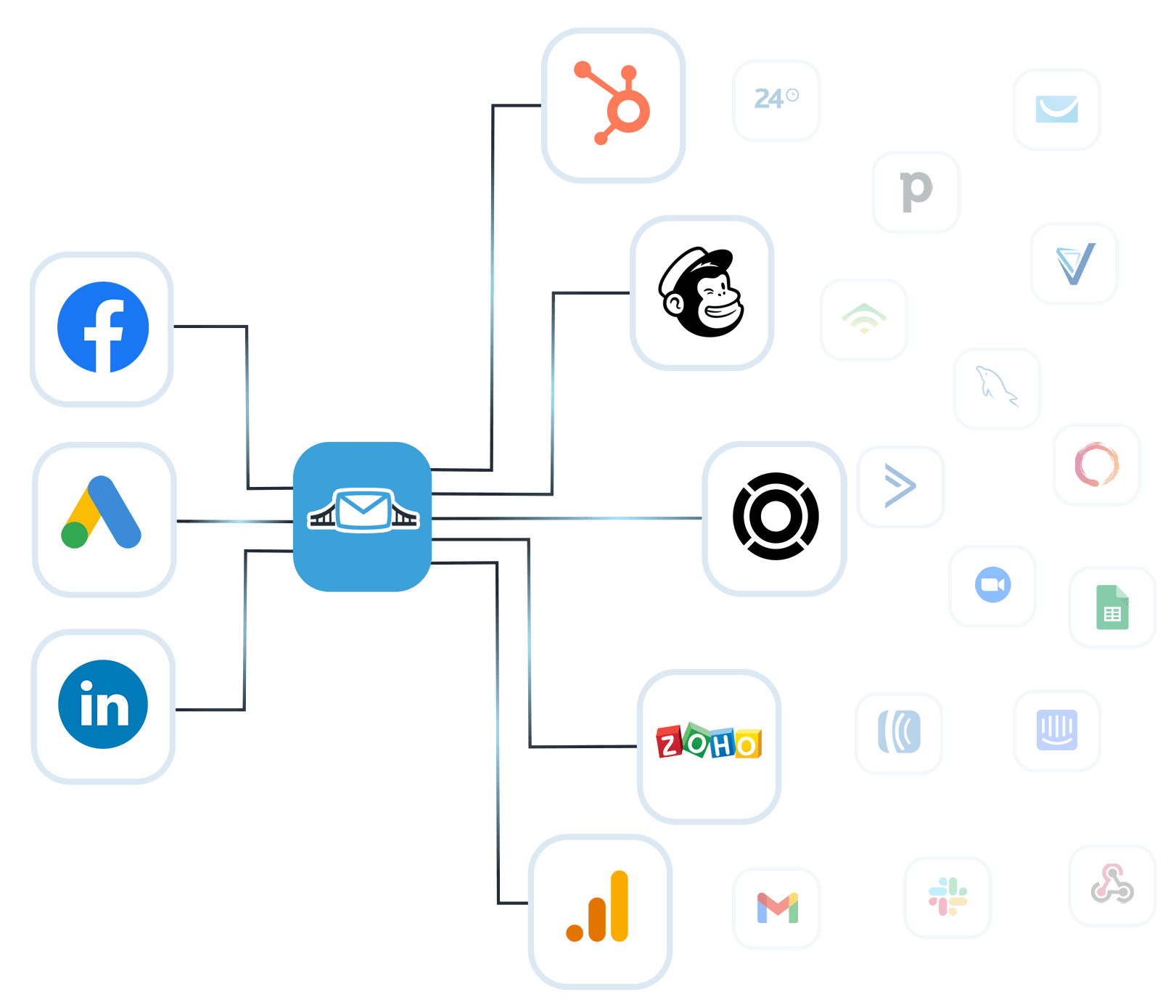 LEADSBRIDGE IS THE OFFICIAL VENDOR OF THESE AMAZING COMPANIES





Featured customers
"
"LeadsBridge works flawlessly with the many CRMs that our clients employ. On the two occasions where some customization was required to appease specific requirements of a CRM for our automotive business, a ticket with LeadsBridge resulted in a resolution within 24 hours each time!"
"
"LeadsBridge is a life-saving tool for real estate businesses. Thanks to the integration with Facebook Lead Ads, we were able to save a lot of time in managing leads coming from Facebook. Moreover, LeadsBrigde has a super user-friendly interface, reliable connection, and excellent support!"
Rachel Ergo
ConciergeAuctions.
"
"I have to say, Zapier is more complex than LeadsBridge."
"
"I have some integrations with FB lead ads and you guys have been great. There have been a few things that I needed to know in order to get these campaigns set up properly for my agency, LeadsBridge has been very responsive and helpful, thanks!"
Jarrett Shaffer
DMNmedia.

What's the next step?
If you are looking for growing your R.O.A.S. give LeadsBridge a go and you'll learn what's the difference between a software and an ally!