Let Facebook, Google
and LinkedIn communicate with your CRM
We offer you over 380 integrations and tailor-made solutions, depending on your needs. Our experts are ready to make it happen.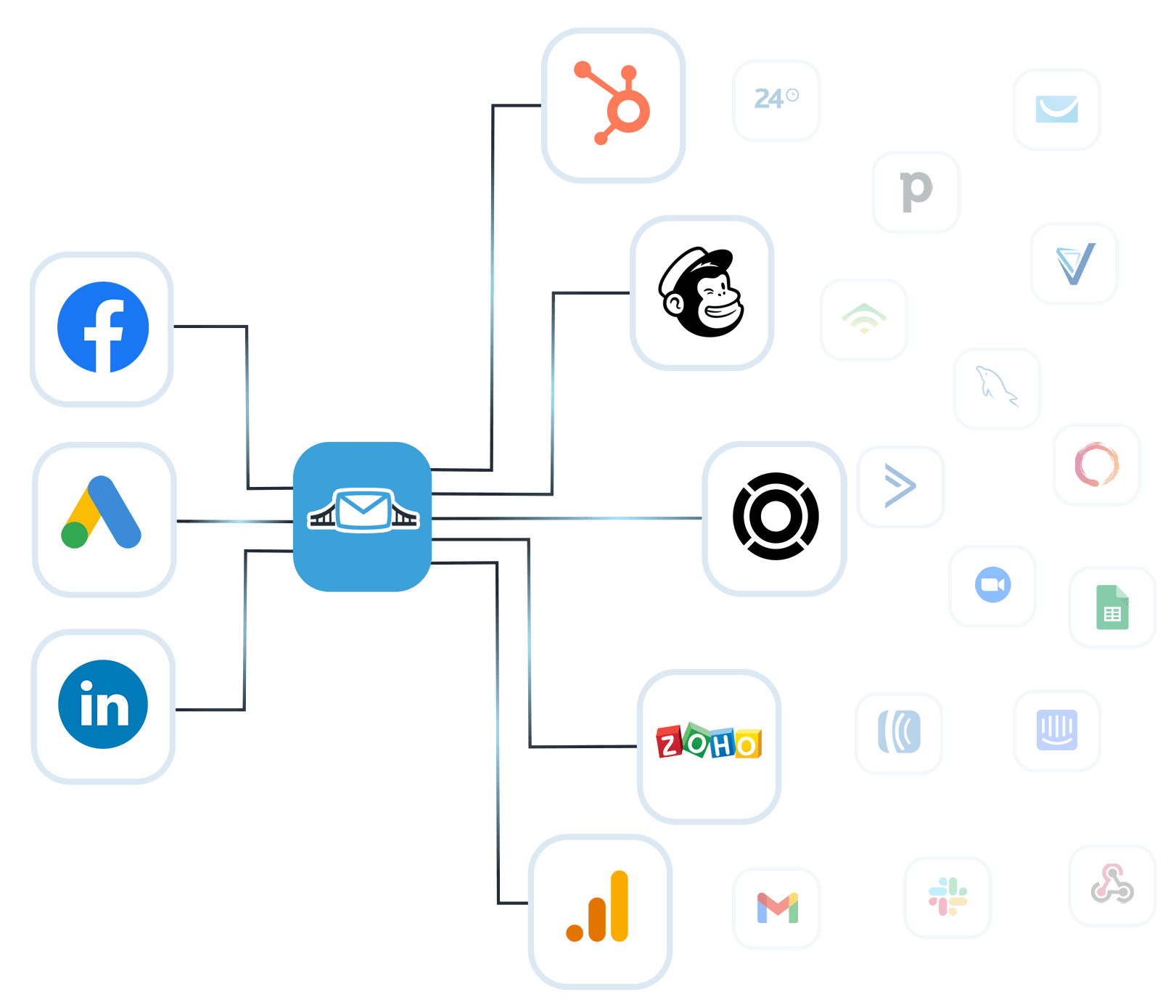 LEADSBRIDGE IS THE OFFICIAL VENDOR OF THESE AMAZING COMPANIES





Featured customers
"
"You guys are really on it with the customer service. I was able to get everything up and running on my end. Your team was able to troubleshoot my issues with Facebook ads and we are good now."
Chris McCay
Knight Capital Funding.
"
"Letting you to know that we are very happy with (a) the product (b) the service and support you provide! I use LeadsBridge for my agency and it has saved me a lot of time thanks to integration with Facebook ads"
Omri Gonen
Impression Media.
"
"LeadsBridge provided the functionality to allow us to quickly deploy and implement ad leads campaigns to our client CRM systems. This 1 simple tool has become a lynch pin of our agency business. Thanks for the amazing support!"
"
"The interface is intuitive and they have short quick videos for each section of the software. The big bonus is that support is super responsive and get you up to speed fast. I use LeadsBrigde for my agency and it's super, I love the integration with Facebook lead Ads"
Danny McMillan
DATAbrill.

What's the next step?
If you are looking for growing your R.O.A.S. give LeadsBridge a go and you'll learn what's the difference between a software and an ally!