Let Facebook, Google
and LinkedIn communicate with your CRM
We offer you over 380 integrations and tailor-made solutions, depending on your needs. Our experts are ready to make it happen.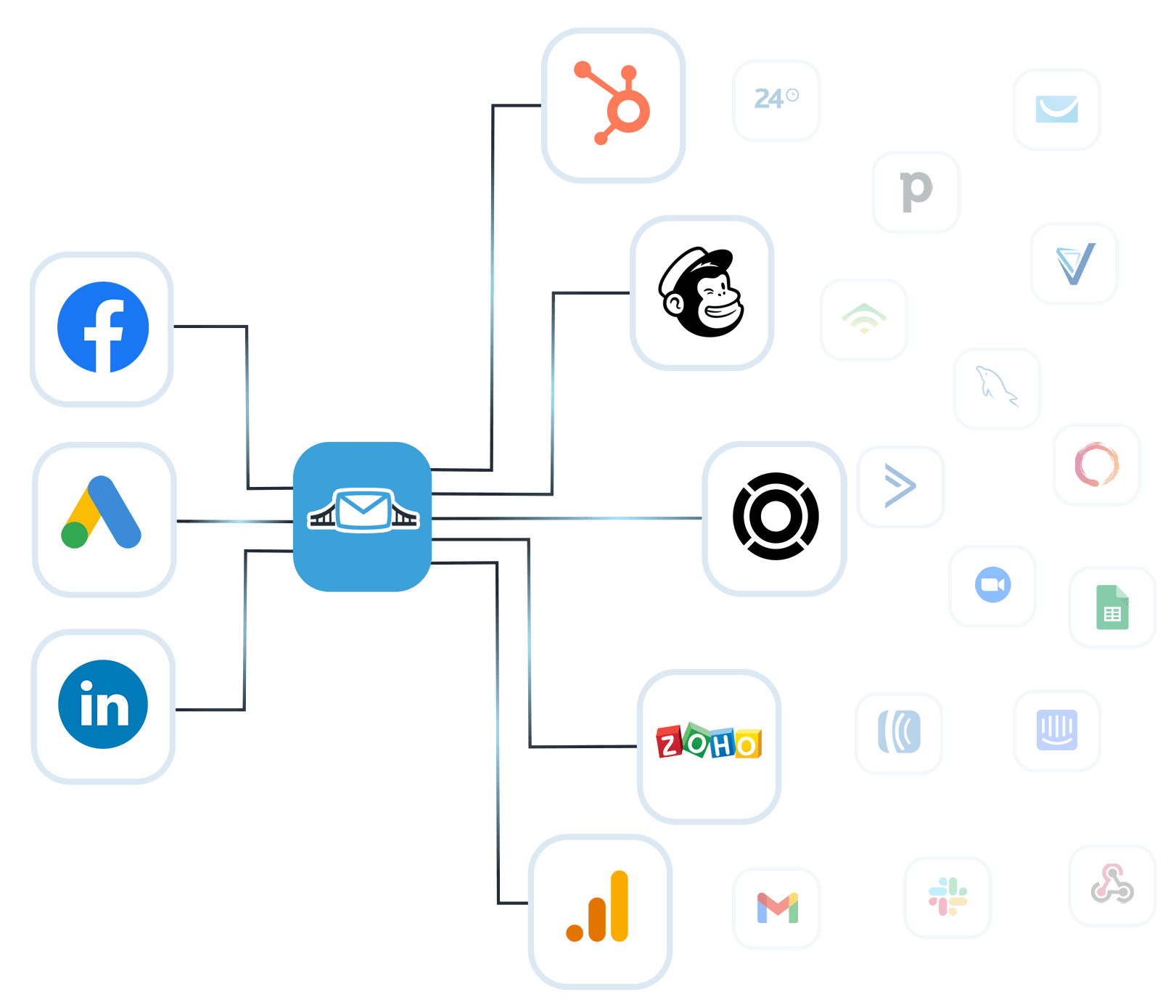 LEADSBRIDGE IS THE OFFICIAL VENDOR OF THESE AMAZING COMPANIES





Featured customers
"
"Great support, and great product, too easy close deals with the LeadsBridge instant notification!! Thanks!"
Kandel Haim
Dr. Kandel Haim.
"
"I manage an Automotive business and LeadsBridge can satisfy all your needs! Fantastic integration with Facebook Ads, nevermore without LeadsBridge!"
Santiago Oliver
ForteCar.
"
"LeadsBridge gives to my agency uses that Hubspot and Facebook integration does not give me. Customer department is there to help you move forward in every moment!"
Julio Lleonart
TuPosicionamientoWeb.
"
"It is very simple and you can just start transferring your leads to your CRM from Facebook in minutes. Top for my Educational business, very recommended!"

What's the next step?
If you are looking for growing your R.O.A.S. give LeadsBridge a go and you'll learn what's the difference between a software and an ally!