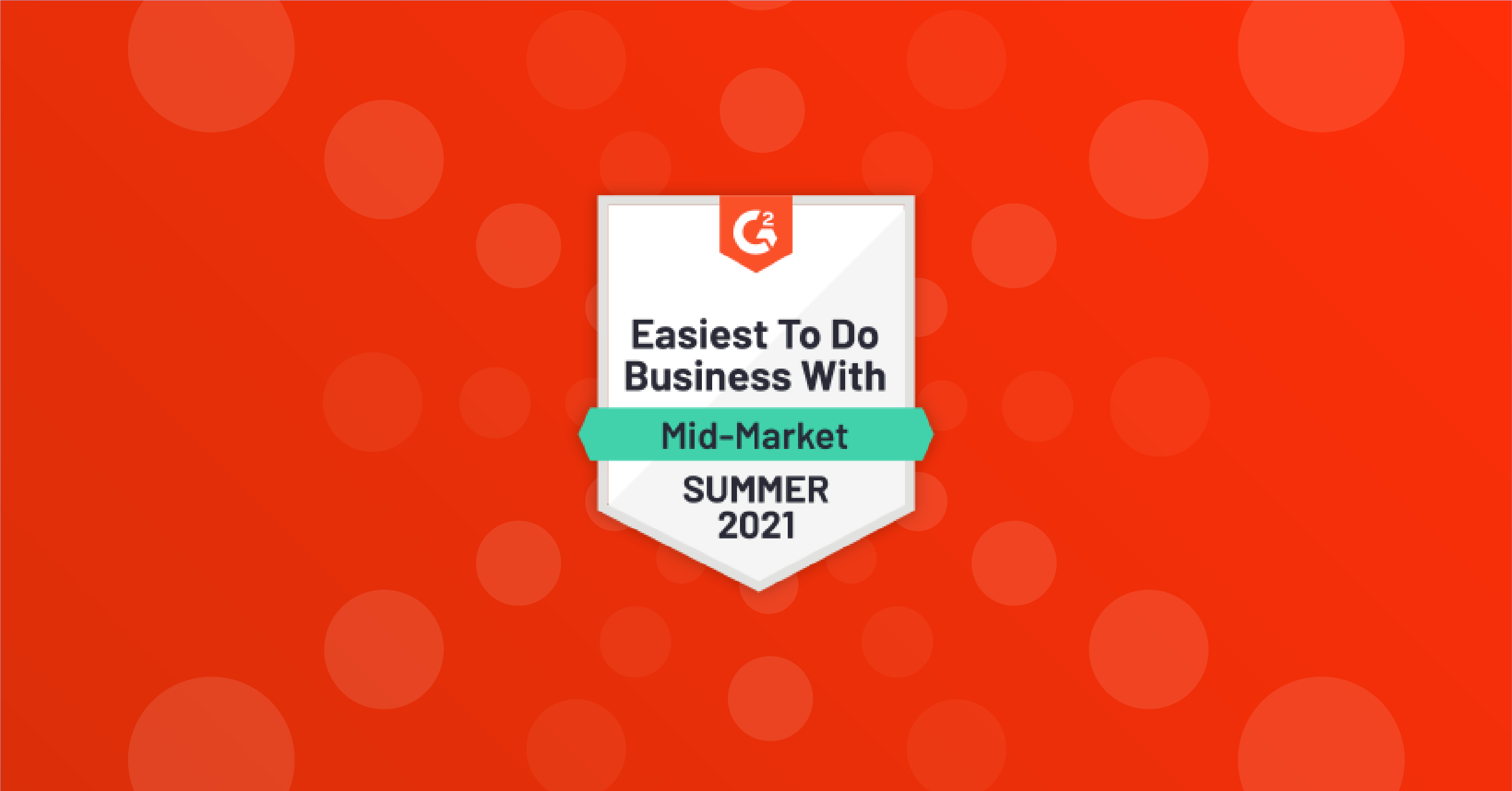 Over the years, we've had many opportunities to work with some amazing companies and brands and have constantly strived to make ourselves and our platform better.
We're proud to announce that we've been awarded the G2 badge for the "Easiest to do business with in Summer 2021." This is an amazing accomplishment for us, and we're so excited to be sharing it with you now. This badge is a true testament to our constant evolution and our mission to help our customers succeed in ways that they never knew were possible.
You can see the badge first-hand displayed on the official LeadsBridge G2 page.
More about LeadsBridge
LeadsBridge is a third-party tool that allows businesses to integrate, connect, and automate their marketing tools and workflows. We support all major advertising platforms like Facebook, Google, and LinkedIn with all of their given marketing tools with our 4 main integration tools:
Lead Sync
Lead Sync by LeadsBridge is a real-time integration tool that allows you to keep all of your lead data updated at all times. This tool provides you with the ability to interact with your leads and begin the nurturing process immediately, moving them through the pipeline faster and much more efficiently.
Have all the leads coming from Facebook Lead Ads, Google lead form extension, and LinkedIn Lead Gen Forms synced in your CRM and your other marketing tools. It's easy to do by yourself, with no need for help from an agency or developer. Check it out!
Audience Targeting
Audience Targeting by LeadsBridge allows you to create more effective ads by using your ideal audience. It allows you to segment your leads, prospects, and customers by common traits to retarget at any step of the sales funnel.
Send the data you collected in your CRM and other marketing tools to Facebook and Google to boost your ads with better and always updated audiences, all while remaining GDPR and CPA compliant. Take a look and see how you can create better audiences for better results.
Online-to-Offline Tracking
Keeping track of all your conversions isn't an easy task. Online-to-Offline tracking by LeadsBridge offers a simple yet powerful solution. Attribute conversions to online advertising for accurate omnichannel campaigns.
Bridge the gap between online and offline conversions connecting your marketing stack with Facebook Conversions API and Google Offline Conversion Tracking for a better, more accurate view of your funnel. Bring offline conversions to the online world and optimize your marketing strategies, reduce ad spend, and track real ROAS. Check it out here, and bring your offline conversions to the online world.
Platform-to-Platform
With LeadsBridge's Platform-to-Platform solution, it's easy to go the extra mile with your lead generation process. Connect your marketing stack and create the ultimate marketing ecosystem that's both simple and automated. With this solution, you can leverage all your lead data and make better, more marketing-driven decisions.
Our platform allows you to get a full understanding of your lead generation process by bringing all of your lead data into your CRM or other marketing platform. This allows you to avoid the headache of uploading CSV files manually over and over again, skipping the headache and jumping straight into the lead nurturing process.
With easy automation, quick integrations, custom solutions, data privacy compliance, and much more, LeadsBridge is the go-to platform for many successful businesses around the world.
Sign up for your free trial today
With this amazing accomplishment, we have to give all of the credit to our users. Without your constant feedback, suggestions, and support, we wouldn't be where we are today. Your support of our platform has lead us to improve, optimize, and be a better company.
Right now, we're offering a free, 14-day trial so that everyone can get a taste of what our platform has to offer. Get access to all of our features across our Marketer, Hero, and Guru packages absolutely free.
Additionally, if you'd like to get a little more insight into our platform, feel free to request a demo. See with your own eyes exactly how easy it can be and the power that our platform gives to the user.