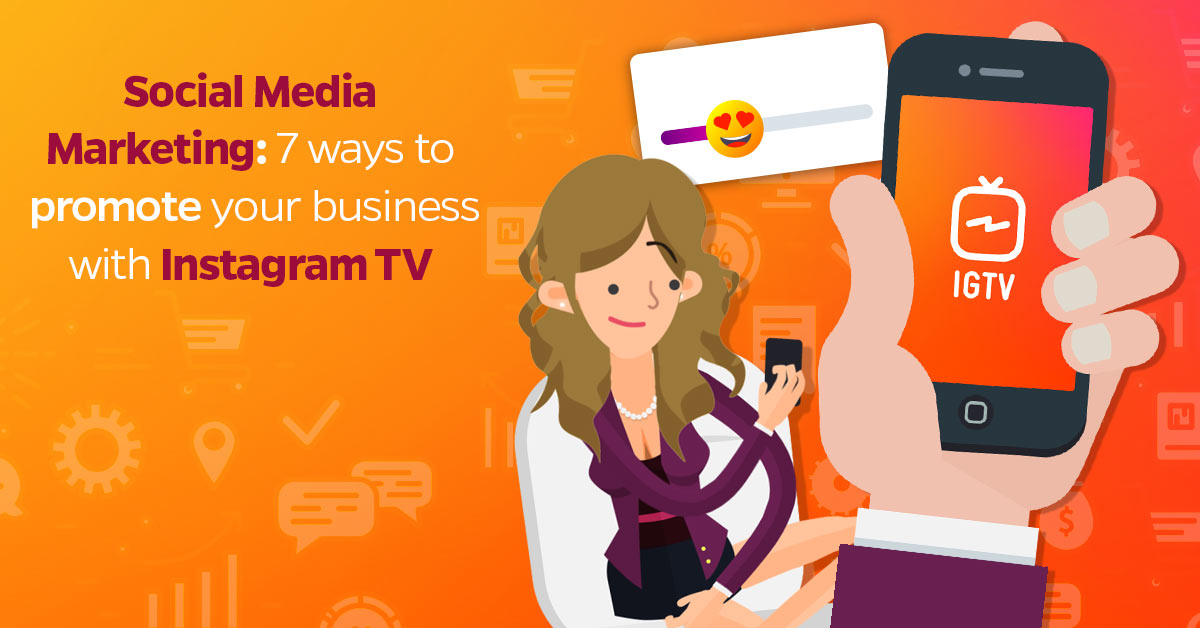 If you know anything about social media marketing, you'll know that Instagram social media marketing is one of the most important and powerful things that you can get to grips with. Learning how to promote your Instagram effectively could help you to grow your business tenfold.
Many people are using Instagram social media marketing to grow their following, draw traffic to their website, and ultimately, enjoy more conversions. It's being used by all kinds of businesses, from writers to cosmetics companies. If this sounds like something you'd like to utilize, we're going to give you some tips to tell you exactly how to promote your Instagram to get the best results.
Figuring out how to promote your Instagram isn't too difficult. There's a plethora of information out there these days, but there's one Instagram social media marketing trick that is all the rage right now. It's fairly new to Instagram social media marketing, but if you want to get it right, you absolutely have to utilize it.
Really want to know how to promote your Instagram? It's all about Instagram TV. A little bit like YouTube, Instagram has developed a feature that allows users to post longer videos and allow people to create their very own TV channel. Instagram social media marketing can be such a powerful tool for businesses because of this. Ready to learn how to promote your Instagram with this cool new feature?
Read on!
What Is Instagram TV And Why Should You Care?
Instagram TV, or IGTV, is a new feature on the Instagram app that people can use for sharing and viewing videos from content creators. This format is very similar to Instagram stories, and is key to Instagram social media marketing in 2019.
The biggest difference in this feature is that it's possible to upload long-form content of up to an hour and that your videos won't disappear after 24 hours. This is great news for people who are natural TV personalities and really want to show that off using the platform.
Now, why should you care about IGTV? Video is a content goldmine. Seriously. If you want to know how to promote your Instagram and get the best results, you must begin using this feature. More than 500 million people watch videos online every day. Billions of clips are watched over different platforms. As Instagram is the most popular image-based social platform in the world, it's about time that it took its slice of the pie.
Instagram social media marketing is changing the way we promote our businesses and present ourselves online. It's easier than ever to become somewhat of a celebrity and spread brand awareness.
So, if you want to connect with billions of active users, you need to know how to promote your Instagram and business with IGTV. Instagram social media marketing is now much easier and a lot of fun.
Here's exactly how to promote your Instagram with IGTV below:
Download the app from the app store or google play
If you're logged into Instagram already, the app will find your profile automatically
You can then click the gear icon in the top right corner and click 'create channel'
When you're ready to start posting videos, tap your avatar from the main IGTV page and click on the "+" in the right corner to select a video from your camera roll.
You can also post to Instagram TV in the same exact way if you access IGTV from the Instagram app instead.
Remember to add hashtags before you publish and link your video to external pages like your website, or other social channels.
Hit "post."
It's that easy to begin Instagram social media marketing with IGTV!
Below, we'll give you some pointers on how to promote your Instagram effectively using this awesome feature:
7 Ways To Promote Your Business With Instagram TV
1.Show Exclusive Content
Showing exclusive content in your Instagram social media marketing strategy will get people talking and coming back to you for sneak peaks in the future. If you ever look at how to promote your Instagram elsewhere, this is a tip that will show up time and time again. You can use it as a way to give your audience a sneak peak of your content, reviews, music, etc. There are literally no limits, and it will help you to create a buzz around whatever it is you are creating! Interviews with special guests in your industry are also a great shout. Try to do what other businesses aren't.
2.Create A Video Series
IGTV is the perfect place to create a buzz with a video series. Instagram social media marketing isn't just about posting pretty pictures or a short video talking about a product or service these days, oh no. A video series could help people to learn how to do something like a pro, give them all kinds of helpful advice and high quality content, and keep them coming back for more. A video series will give depth to your overall strategy and allow you to flex those creative muscles. How to promote your Instagram? Be as creative as you can with your content!
3.Share the Latest News
Sharing the latest news and keeping people updated will help you to get ahead of your competitors. Find sources and make sure you can bring people what they want to know before anybody else does.
If you can get ahead of the curve by engaging your audience with the latest news, people really will start talking. Keep a close eye on your industry and make sure you have your facts straight before posting anything – you don't want to disappoint people by telling them it was a hoax, or get a bad reputation. If you do this consistently enough, you will be the go-to-source of must-have insights for your customers. What could be better than that?
4.Get Behind The Scenes
If you can get behind the scenes of somewhere in your industry, do it and show your followers! Have your own food brand? Go behind the scenes at a popular restaurant or food manufacturer and show people something interesting!
5.Only Ever Post Exciting Content
Whatever you do, make sure your content is exciting. If it's not exciting you, is it exciting your customers? Is it making your audience stop and watch? You can post FAQs and important information, sure, but this doesn't mean you have to present it in a boring way. When it comes to Instagram social media marketing, you have to be exciting in order to excite everybody else. Feel excited about what you're doing and it should shine through.
So, let's talk about how to promote your Instagram with different types of exciting content. You could create a how to tutorial, and unboxing, or video a launch party. You could use it to introduce your team to your followers and allow them to show off their personality and humour. You could even do a tour of the office if you think that that will go down well!
6.Stick To A Schedule
You could post sporadically, and it might somehow work, but you have far more chance of succeeding if you stick to a posting schedule. Not only will scheduling help keep your brand growth on track, but it could assist with your SEO! Instagram social media marketing is the goal, but SEO is always there in the background, lurking, waiting for your next move.   The IGTV algorithm is likely to work in a similar way to the traditional Instagram algorithm, which relies heavily on post frequency. If you post frequently enough and on schedule, you will get some brownie points for it. This could even help you to become more of a well known name if that's your goal – who wouldn't want Insta fame? If you learn how to promote your Instagram like a pro, fame may only be a matter of time.
7.Maintain A Consistent Brand Identity
Finally, it's absolutely crucial that you maintain a consistent brand identity. Consistent branding improves revenue by up to 23%, so you could be missing out if you're confusing people with a voice, look, and overall brand that is all over the place. People want to know that it's you just by talking to you, seeing a picture, or spotting the way your logo curves. Instagram social media marketing encompasses everything we've mentioned here, but even if you do it all right, brand identity is still essential. Here's how to promote your Instagram while keeping your brand in mind at all times:
Always maintain a consistent tone of voice in your content. Think of who your brand would be as a person and who you are trying to relate to so that you can come up with a suitable voice.
Use branded hashtags and links to make sure your content is watched by the right people.
Share relevant content that highlights your brand and what you're all about.
Are you ready to promote your Instagram and business with IGTV?