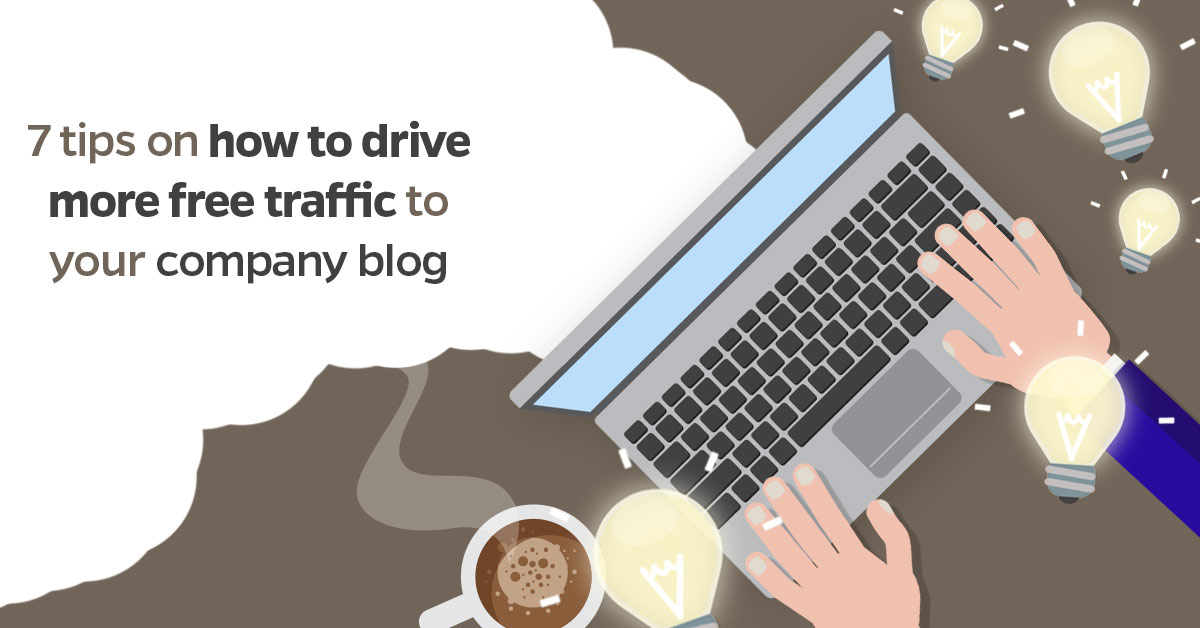 It is important to create effective SEO content for your blog. It increases traffic, build blog audience and also boost sales. However, for a high quality SEO content to be effective, it must fulfill two requirements – it must appeal to your readers and it must provide a solution to a specific problem.
In this article, you will learn how to write SEO content articles. But before then, you need to first understand search engine optimization (SEO).
Understanding SEO
When internet users type a search query into a search engine such as Google, Bing, Yahoo, Baidu, and the likes and they hit the "enter" key, they are provided with a search result relevant to their search.
The search results that appeared, is because of Search Engine Optimization (SEO). In plain language – SEO is a method of enhancing the effectiveness of your blog content for the search engine to detect and rank higher than similar content from other sites. If you want a deep dive into SEO topic, check out this guide.
The entire Search Engine Optimization process is given in pictorial form by Alpha Bee Design
Google uses two key factors in displaying web pages in search results: Your blog authority and the relevance of your page. You will learn the tips that confer authority and relevance to your blog page in this article.
Now you understand why it is important to learn how to write SEO content articles. It is only high quality SEO content that ranks higher in search engine results.
Below are the seven (7) tips on How to write SEO content articles.
Let's get started
1.How to write SEO content articles – tip # 1: Keywords and Keyword Frequency
You probably have had it said – "use keywords and you will get more search engine traffics". This is correct. Keywords are the starting point when learning how to write SEO content articles and optimized content briefs. A keyword is a word or a specific phrase that will drive traffic to your blog.
The Search Engine Journal puts it more succinctly: "SEO keywords range from singular words to complex phrases that are used in website copy to attract relevant, organic search traffic". In writing high quality seo content, your content must include keywords and the keyword must inspire all page content to satisfy a searchers intent.
Finding the Right Keyword for high quality seo content
To find the right keyword, use the Google Keyword Planner Tool to find what keywords people have used and are using in their search. Other keyword tools include SEMRUsh and Ahref.
There are two important terms related to keywords:
Short Tail Keywords: – They are usually 1-3 words. Examples are:
∙         Landing page mock-up
 Long Tail Keywords: – More specific words that are three words or more
∙         High quality content SEO,
∙         How to Write SEO content Articles
Example of a long tail keyword
The position and frequency of keywords in your article are very important. So, insert Keywords in the title tags of High quality SEO content; in most visible content; internal links and surrounding contents. Aside from your content, you can also insert keywords in Meta description tags and URLs.
The second tip on how to write SEO content articles is "Perfect headline".
2.How to write SEO content articles – tip # 2: Perfect Headline (Headings).
Your headline is the most important element of high quality SEO content.  According to David Ogilvy, "On the average, five times as many people read the headline as read the body copy. When you have written your headline, you have spent eighty cents out of your dollar" He was regarded as the father of advertising.
A lot of bloggers and writers spend at least 55% of their time on content creation and marketing without paying much attention to their headline.
In learning how to write SEO content article, you must pay attention to your headlines. This is because 8 out of 10 people will read your headline, whereas only 2 out of 10 people will read the rest of your post. A perfectly crafted and magnetic headline will increase the number of your content readers.
A high quality SEO content must have a good headline. The headline must be:
∙         Short and sweet,
∙         Contain interesting adjectives,
∙         Use numbers,
∙         Personalized and
∙         Garnished with a Promise.
Where applicable, use numbers in your headlines. According to Conversion XL, your headline wins with numbers.
SEO and user-friendly headlines for high quality SEO content:
7 Workout Secrets for Women That Work
5 Small Business Trends that will affect your Sales
7 Secrets to having a Fabulous Wedding.
The third tip on how to write SEO content articles is "Quality content".
3.How to write SEO content articles – tip # 3: Quality Content.
As far as Search Engine Optimization is concerned, Quality content is king. It is important in driving traffic to your blog and to boost sales. The reason people conduct searches is that they are looking for valuable content.
Businesses that create blog content see 67% more leads
You can grow organic traffic by creating 2-3 blog posts a week. A swimming pool company did this and grew monthly visitors from 10,000 to 80,000 within 6months.
Posts on the blogs targets long-tail keywords.
After your headline, your content must also have a good introduction. Your introduction should include a phrase or long-tail keyword.
The body of your content must be presented in a logical manner. By the time you are concluding, you should have delivered on the promise made in your headline.
The fourth tip on how to write SEO content articles is "Page links".
4.How to write SEO content articles – tip # 4: Page Links.
Another essential element of high quality SEO content is page links in your blog posts. Truth be told, your webpage does not have all the information. A page link tells your reader that "Hey! There is more information elsewhere on this blog or out there on other sites"
Have you noticed page links in this article? Several of them. Page links tell search engines that you are sociable and connected.
Page Links to other authority sites confers authority on your sites and it is also a sign that your blog values other great content on other blogs.
The fifth tip on how to write SEO content articles is "Meta description".
5.How to write SEO content articles – tip # 5: Meta Description
The use of Meta Description is important for content click-through and page ranking. Meta Description is an attribute of HTML that provides a brief summary of the content of a web page. Your Meta Description can be any length but search engines such as Google will usually cut it to a maximum of 160 characters.
Search engines use them to let your readers and visitors know what your blog is about. Find an example from Leadsbridge below.
You should intelligently use the keywords that your page is targeting in your Meta description without appearing like spam.
According to Yoast, Characteristics of a good Meta description includes the following
∙         155 characters and sometimes more
∙         Actionable and written in an active voice
∙         Include a call-to-action
∙         Contains Focus Keywords
∙         Unique and
∙         Match the Content
The sixth tip on how to write SEO content articles is "Quality and Optimized Images".
6.How to write SEO content articles – tip # 6: Quality and Optimized Images
High quality SEO content should have images. In writing for your blog, you probably wonder whether your high quality SEO content needs images. The answer is yes. Images bring life to your article and help your blog in search engine optimization. An image speaks more than a million words. With a good image, you can spice up a dull or complex article. A chart or flow diagram can entice followers on social media and make your post go viral.
Getting the right image is a function of preference, however, it is better to use original images. For instance, you need the actual image of your product or management team and not a look-alike.
Where you don't have images of your own, then you can get great images elsewhere such as on Flickr.com.
Optimize the image(s) in your articles by choosing the right file name and the right format. JPEG is good for larger photos; PNG to preserve background transparency; SVG for Logos and Icon.
The seventh tip on how to write SEO content articles is "Publish consistently".
7.How to write SEO content articles – tip # 7: Publish Consistently
As a rule, you must publish high quality SEO content on a consistency basis. It gives your readers a routine, much more, from an SEO point of view, web crawlers can also get a routine. The more high quality seo content you publish, the more the web crawlers have to index your site. This will make your site to rank higher in Google.
Conclusion
You now have in your SEO toolbox the secrets of the Geeks. Remember, writing high quality SEO content for your blog is an art, and it also involves a process. As you consistently put these tips to practice, the quality of your articles will increase, your blog will rank, the traffic will increase and there will be more profits for your business.