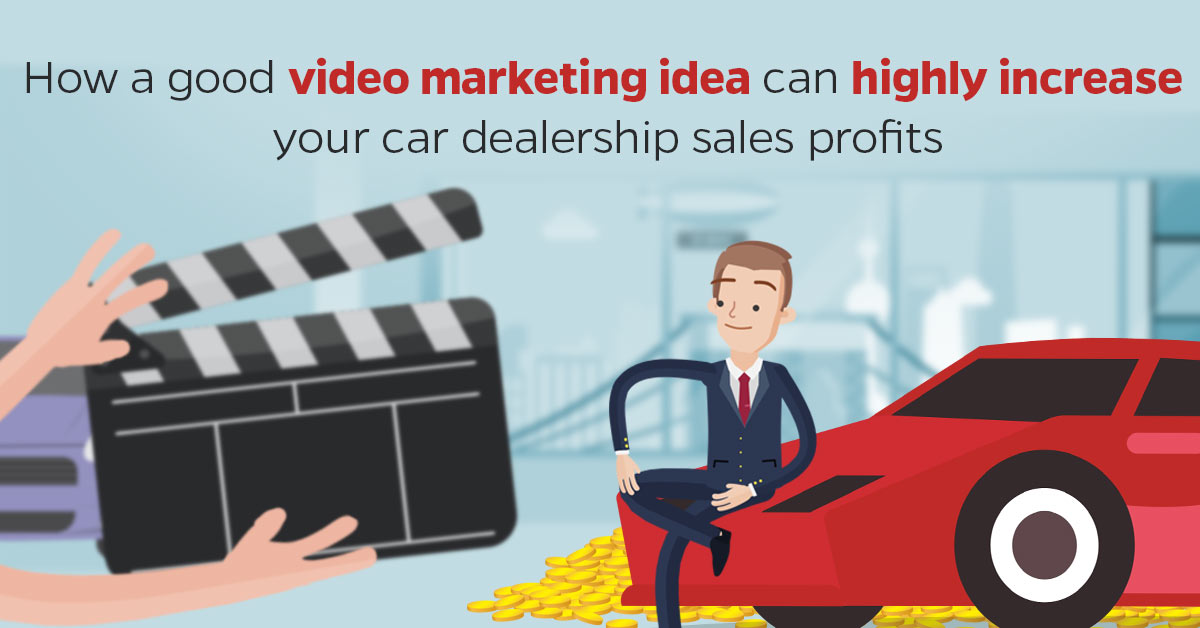 Social media has become one of the biggest advertising platforms for businesses all over the world. However, many people still struggle to understand the power of the internet and just how wide of an audience you can connect with.
In fact, for some people, the scale that your internet advertisements can reach is daunting and hard to fathom. When it comes to car sales marketing strategies, the internet isn't often mentioned because most car dealerships operate locally. However, that way of thinking just demonstrates a lack of understanding of the internet and it could be the start of a very slow death for your business.
The internet is a wonderful place full of opportunities and no matter what type of business you run, there is a place for your company. Let's take a look at some of the biggest advantages of using the internet for your car sales marketing strategies:
Contrary to what you might think, you can target local audiences. If you weren't already aware, advertisements can be targeted towards those in your local area and not the entire world.
Online advertising has many different goals you can utilize. Whether it's converting leads, improving brand awareness or even educating your audience, there are many goals that you can aim for.
Building brand awareness is much easier with the internet. The internet makes it much easier for you to expose your brand to a wider audience, thus improving your company's image.
Technology allows you to convert leads into real profits and sales. Whether it's using detailed car images or car dealer video marketing, technology allows us to improve the customer experience.
With all of these wonderful advantages, it makes sense to use the internet for the sake of growing your company and improving your dealership's sales. However, car sales marketing strategies aren't the easiest to create or understand, but we believe that we have the best solution:
Videos.
Videos are incredibly handy for advertising purposes in general, but we firmly believe that car dealer video marketing is perhaps the most effective way to boost your profits using the internet. In order to show you how this is done and the advantages of using video, we've prepared several fantastic tips and considerations to give you a much better understanding.
Why Use Videos on a Dealership Website or Social Media Account for Car Sales Marketing Strategies?
First, let's start with a couple of reasons why your website or social media account needs more car videos.
It gives your audience a clearer picture of what you have for sale. What's the best way to get someone interested in the cars you have for sale? To show them, of course! One of the best car sales marketing strategies to use is to create a detailed video that gives your audience and any potential buyers a clear picture of what they're getting.
Your audience will learn more about what the vehicle is capable of. And in this video, you can showcase its speed, the features, how it sounds and so on. While pictures can often do a vehicle justice, there's nothing quite like a guided video tour.
People will write in the comments and share their opinions to increase engagement. Videos are always talking points, especially when the subject is a car. Videos will boost engagement dramatically and help you grow both your social media accounts and also your website.
Website SEO will be greatly improved with videos. With the right descriptions and keywords, your video can contribute a lot to your website's SEO strength and thus boost your Google rankings.
Your social media account will see organic growth. Because you're sharing your videos across various social media platforms, you'll see organic growth that will boost your brand image drastically. This will help you reach a wider audience and it will give your name more credibility.
If you create a stunning video, post it to the right places and market it correctly with the right car sales marketing strategies, then you'll be surprised at just how quickly you can grow your business and increase your profits. However, it does take a lot of effort to create the perfect video, so in the next section, we're going to explain just how you can design the perfect videos and also give you some ideas to get started with.
Creating the Perfect Car Dealer Video Marketing Strategy
Creating the perfect car dealer video marketing strategy isn't easy, but in this section, we'll be giving you some fantastic tips to get started with. We'll be covering everything from the content to how you share the video.
Creating the Video
There are many unique ways to create the perfect video for your business. The approach you take and the goal you're aiming for will all affect the video itself, so here are a couple of things to keep in mind.
Who is your video targeted at? First, decide who you're targeting with your video. In most cases, you'll be targeting your audience, but for the sake of exposure and building your brand name, your audience could also be new drivers, first-time buyers or even people to looking to sell their cars. A comprehensive car sales marketing strategy will always have a clear target to aim for.
What is the purpose of your video? The perfect car sales marketing strategy isn't just about selling vehicles. Sometimes, the purpose of your vehicle is to get people to sell to you, while at other times, it's all about highlighting the specific features that you want to show off in a vehicle that you want to sell. Without a purpose, your video is pointless and a waste of time to produce.
Who will edit the video? Filming and editing are separate things. You could film and shoot the entire video on a smartphone if you wanted, or you could take a professional approach to your car sales marketing strategy and hire someone. However, we would definitely recommend shooting the video first then editing it after. This will give it a much more professional look and allow you to add different types of effects or text to help get your message across.
Will the production of the video be worth your time? If you do decide to hire a professional firm to help create the video, then it needs to be worth your time. If you're going to spend a lot of money creating a video to sell a car that you only have one of, then it's probably a waste of your time and you should look elsewhere for car sales marketing.
When is the best time to produce the video? If your video idea is going to take a long time to film and edit, then it needs to be worth the time you spend on it. Car dealer video marketing can get expensive. If you have an elaborate idea to take several cars out onto the road or a track to film them, then remember they're not going to be on display at your dealership during this and it could potentially lose you a sale. If you're filming car-specific videos, then it might be wise to film them before they are officially added to your inventory.
Can your video get people talking? Ask yourself how your video can get people talking. Is it because you're selling a highly sought-after model, or is your car sales marketing strategy educational and able to help teach people about cars?
Did you remember all of the details? Car dealer video marketing involves getting your facts straight, so check if you got every detail right before posting a video. If you're talking about a specific car then make sure all of your facts are correct before you host the video so that you're not ridiculed for being a car dealership that doesn't know their stuff.
Using the Video
Once you've created the video, the next step is to actually use it in the right places.
Where will your video be posted? Decide where your video will be posted. Is it going to be on your website as an educational video, or is it a short-format video suited for Twitter and Facebook? The success of your car dealer video marketing strategy will heavily depend on the placement of your video. In some cases, you may need to shorten your video for certain social media platforms like Instagram and keep the full version on a website like YouTube or Facebook.
Do you have a call to action? Your video might be great, but did you remember to add a call to action? Every good car dealer marketing strategy has a call to action to convince their audience. It could be a website URL, it could be a "click here for more" button at the bottom of it or it could be a phone number. Either way, make sure there is a call to action and your contact information on it.
Are you happy with the video? If you're not happy with your own content then it's not going to make your audience happy either. A solid car sales marketing strategy Make sure you're satisfied with your video before you post it so that you don't build a poor reputation due to a lack of quality control.
Final Words
Using video is a fantastic way to boost your overall sales and profits. However, it does take some time and skill in order to master car dealer video marketing strategies. With enough practice and a bit of help from a skilled film crew or video editor, you can boost your brand image and ultimately grow your company.
Watch our latest video and learn how to convert good leads with the right video content!