What Real Estate Agents and Agencies need to collect better leads with Facebook
LeadsBridge helps thousands Real Estate agencies improve the quality of their Facebook leads
LeadsBridge is the official vendor of these amazing companies




How LeadsBridge is making the difference in the Real Estate industry
Lead Generation Ads
LeadsBridge helped generating over 20 million fresh leads in the last year.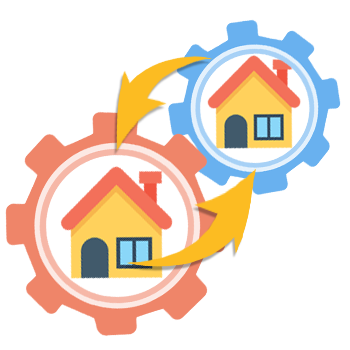 Integrations
Real estate CRM or Custom Solution? We got you covered.
Emails & SMS
Receive an Email or SMS every time you generate a lead.
LeadsBridge also works with
A vigorous, Enterprise-Friendly technology
GDPR, PCI, Facebook, Google and LinkedIn compliant
Serious enterprises around the World work with us for a reason. Get a trusted partner who cares about regulations.
No Storing
No storing no trouble. LeadsBridge keeps your privacy and your lead privacy super-safe. Leads data are NEVER stored on our servers.
Advanced Automations
Laser-targeted segmentation, local stores distribution, automation rules and filters, lead communication, you name it!
Featured customers
"
"Simple and easy setup process. Makes the marketing of our agency easier and more effective. Facebook lead ads integration is great."
Saunder Schroeder
DisruptiveAdvertising.
"
"Great product for real estate! Customer service is excellent! Everything I needed to bring my Facebook lead generation to the next level!"
Marina Morley
Marina Morley Real Estate.
"
"As an agency, the integration with Facebook Lead Ads has been very helpful to manage the ads of our clients. Moreover, the platform user interface is easy to navigate, with quick and simple steps to follow. Overall, it's very user-friendly."
"
"We like to sync our HubSpot smart lists to FB ads for retargeting. Excellent product for our agency!"
Jake Fisher
BridgesStrategies.
Understand how 6,000 real estate agencies are getting over 60% more leads with LeadsBridge
See with your own eyes why LeadsBridge is the #1 choice for realtors and agencies who want to generate more leads.