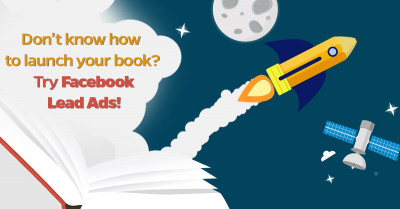 If you use Facebook Lead Ads to collect leads, you probably have noticed that now you can set up a brand-new type of thank you screen.
P.s… If you don't know ANYTHING about Facebook Lead Ads and you want to kick-start your first campaign, here's a step-by-step guide that will guide you through the process.
What changes have been made in the Facebook Lead Ads thank you screen?
Below is the old "thank you" screen.
As you can see, you could only use the previous version of the thank you screen to redirect people to your website with almost no possibility to customize the page.
By default, after submitting their data, people would display a standard message
"Thanks, you're all set. Your info has been sent to LeadsBridge App. Tap below to visit LeadsBridge App."
The brand-new thank you screen offers more chances to customize your message. For example…
You can customize the thank you screen's headline and description
You can create a headline to catch your leads' attention and describe what you want them to do.
You can customize the button type and the button text
Instead of just sending people to your website, you can select different button types and customize the displayed text.
For example, you can select the button "Call Business" and insert the telephone number of your company.
This will give you the possibility to ask your leads to call directly your office (or your sales' team).
Why is this update important?
The new thank you screen allow you to aware people about what they need to do after registering.
Consequently, you can improve your leads' quality, by telling them EXACTLY what to do, whether they need to check their inbox, download a book or watch a video on your website.
Moreover, for those who use Facebook Lead Ads for sales calls and demos, the button type "Call Business" will surely help cut off a step of the pipeline.
A couple of suggestions based on my experience…
Thanks to this update the potential subscribers will access directly to the content that you are offering.
My personal advice is to always synchronize the leads that you are collecting with your CRM. The lead that you are going to collect through your created campaign will be stored on a CSV file that you can download and upload on your CRM/autoresponder. Although this might not seem the most user-friendly format to deal with, you can synchronize all your leads library into your CRM software or your mail provider by using Leadsbridge Lead Ads Sync. This software helps to manage the leads that you have obtained from your Lead Ads campaigns, importing all the acquired contacts into your favorite customer management tool. This will help you to have a better workflow!
My last suggestion for this purpose is to send immediately a welcome mail after the collection moment. This small thing will let you make a killer impression with your lead and at the same time to start building a relationship. In fact, as shown in this research  74.4% of consumers expect a welcome email when they subscribe. The average open rate for welcome emails is 50% — 86% more effective than email newsletters [source].
If you want to know more about this topic, check out this article it will help you to understand how Facebook and your mail can work together to improve your brand impact.
Conclusion…
From my point of view, this is a great update that will improve the quality and results of the Facebook lead ads campaign!
Of course, Facebook lead ads is just one of the many ways to collect leads for your business 🙂 We've just put together 101 ways to generate leads for a brand!Feel free to look at it.. and don't forget to let me know your feedback in the comment section below!