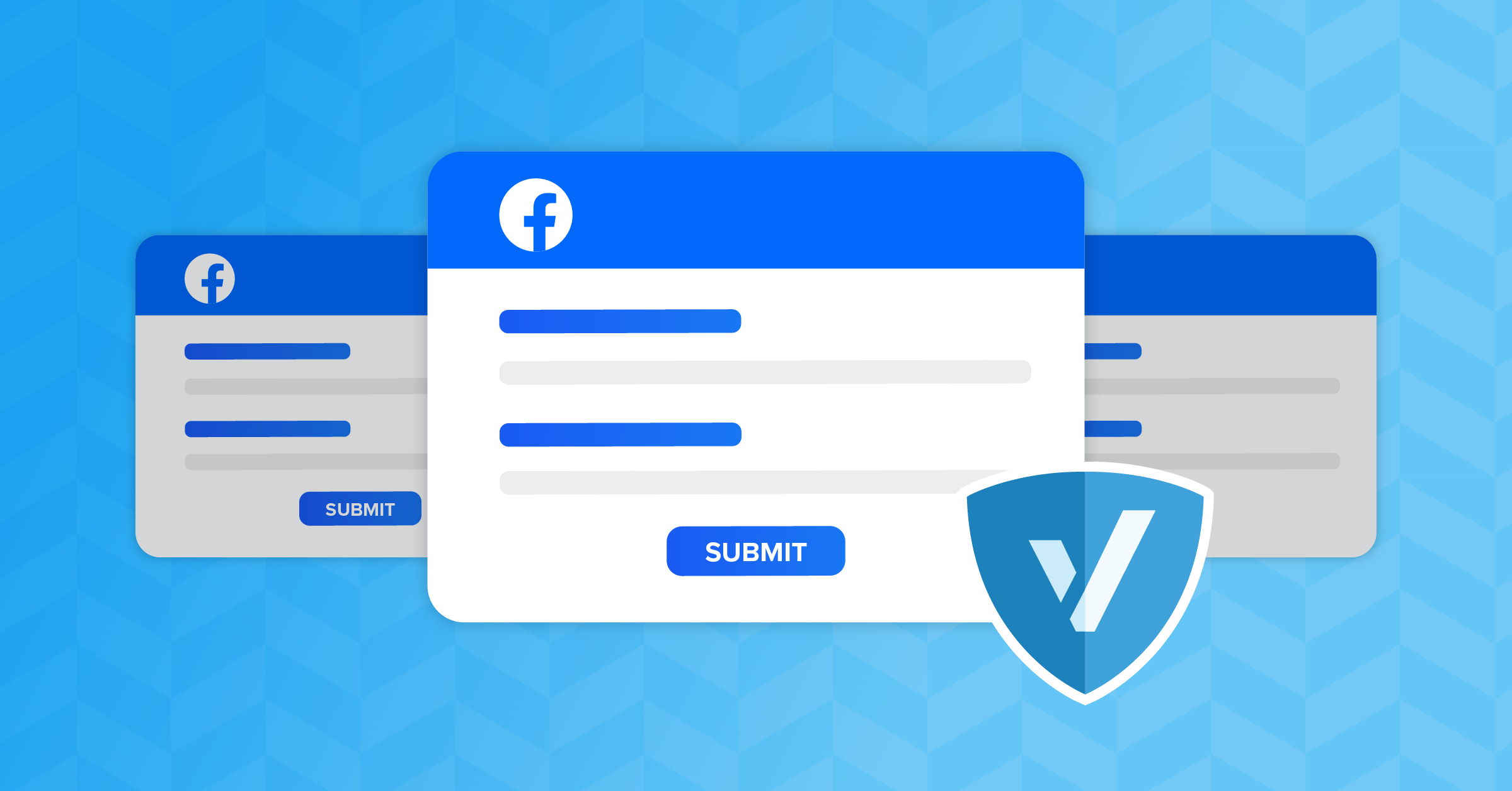 Safeguarding consumer privacy is crucial for digital marketers to maintain a trustworthy brand. Facebook Lead Ads is an effective tool for acquiring high-quality leads, but documenting compliance and authenticity is essential. In this article, we'll delve into how ActiveProspect's TrustedForm optimizes Facebook Lead Ads and provides enhanced compliance benefits for marketers.
Understanding the importance of compliance
As a marketer, you are well aware of the growing concern surrounding consumer data privacy and the implementation of regulations like TCPA, GDPR, and CCPA. In this context, it's essential to ensure that your lead generation campaigns adhere to these guidelines to safeguard your customers' trust and protect your brand from potential legal ramifications.
Although Facebook Lead Ads have simplified the process of capturing leads, challenges persist in documenting the compliance of these leads. Without proper validation, marketers risk wasting resources on fake or non-compliant leads, undermining the effectiveness of their campaigns.
Why use TrustedForm?
Using TrustedForm has several benefits for your Facebook Lead Ads campaigns that can help optimize and protect your lead generation process.
Building trust with customers: By using TrustedForm, you can assure your customers that their data is handled responsibly and in compliance with relevant regulations. This fosters trust, leading to stronger customer relationships and increased loyalty.
Reducing legal risks: Non-compliant lead generation practices can expose your business to legal risks and penalties. TrustedForm's rigorous compliance process significantly reduces these risks, protecting your brand from potential legal fallout.
Data-driven decision-making: Access to comprehensive lead-level data empowers you to make informed decisions about your marketing campaigns. By analyzing the data from TrustedForm, you can refine your targeting and messaging for better results.
Optimizing marketing ROI: With TrustedForm, you can focus your marketing efforts on genuine, compliant leads, which will lead to a higher return on investment. By eliminating fake leads, you'll make better use of your resources and achieve better overall results.
ActiveProspect's TrustedForm solution
ActiveProspect's TrustedForm is a cutting-edge solution that alleviates the compliance concerns associated with Facebook Lead Ads. TrustedForm is a powerful tool that helps validate the authenticity of all leads generated by Facebook Lead Ads.
TurstedForm is able to do this by capturing screenshots of the lead submission process and documenting that the user has completed all of the necessary steps to submit the form. This includes confirming that the lead clicked the submit button and entered all of the required information. Once this is done, TrustedForm generates a unique certificate for the lead that can be used to prove its authenticity.
How TrustedForm works with Facebook Lead Ads
With TrustedForm for Facebook Lead Ads, every lead generated on Facebook and submitted to LeadConduit receives a unique Certificate of Authenticity. This certificate reveals key details about the Facebook Lead, including:
Facebook Lead Id
A multi-page recreation of the Facebook ad, form, data collected, and consent language
Lead Submitted Timestamp
Facebook Page ID
Facebook Form ID
Facebook Ad Set
Facebook Campaign
Step-By-Step: TrustedForm and Facebook Lead Ads
Connect Your Facebook Page to LeadConduit
LeadConduit offers seamless integration with Facebook Lead Ads, allowing you to effortlessly capture leads in real time.
Retain the TrustedForm Certificate
Once Facebook is linked to LeadConduit, you will need to create a TrustedForm account and add it to your LeadConduit flow. Link your Facebook Lead Ads account to TrustedForm so it can capture the data needed to generate certificates.
Additionally, create and add a Facebook Lead Ads tracking pixel to your website for data capture on converted leads. Once completed, LeadConduit will deliver a TrustedForm Certificate straight to your CRM.
Explore our complete guide to retaining a certificate if you need further assistance.
Capture the certificate in your CRM
In your CRM, the TrustedForm Certificate URL will be another data field. Simply click on the URL to view the TrustedForm Certificate.
Final thoughts
Compliance and authenticity are crucial elements in building a successful lead-generation strategy. ActiveProspect's TrustedForm solution offers the tools you need to validate and certify your Facebook Lead Ads, ensuring compliance and effectiveness of your campaigns.
By leveraging the enhanced compliance benefits of TrustedForm, you can build trust with your audience, reduce legal risks, and achieve a higher marketing ROI. Using TrustedForm with Facebook Lead Ads can be a game-changer for your lead generation process.
Experience the power of TrustedForm and take your Facebook Lead Ads campaigns to new heights while ensuring the highest standards of compliance.